When You Wish Your Princess Were A Servant…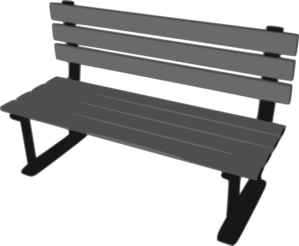 We were sitting on a park bench on the edge of the town square last week when an elderly woman sat down beside Maggie and me.  My littlest girl munched donut holes while I made small talk with our sweet park companion. We chatted about the weather and the golden glory of Autumn. And we both agreed that the thought of winter's impending intrusion left us wallowing in quiet dread.
Maggie had been quiet due to the ridiculous amount of donut holes she'd stuffed into her mouth all at once, but as soon as she'd chewed and swallowed, she'd hopped into the conversation as well. Our bench mate comfortably engaged Maggie in a steady stream of dialogue until my preschooler's wiggles launched her tu-tued bottom off the seat and into the leaf-covered grass.  
Oblivious to the hum of traffic or the crunch of the leaves beneath her toes, Maggie began to waltz about the park as if she owned the grassy stage. She whirled and twirled much to the old woman's delight. When the music in her head subsided, my littlest one ended her impromptu performance with a dramatic curtsey. The precious audience member beside me clapped with glee and promptly asked Maggie if she planned to be a ballerina someday.
Maggie sighed and clutched her hands together as if she might have to pray about the possibility.
After a pregnant pause, my daughter responded, "I don't know exactly what I want to be when I grow up. But I do know what I don't want to be…."
Maggie's aged fan chuckled and replied,  "Well, that's half the battle of life right there, now isn't it–figuring out what you don't want."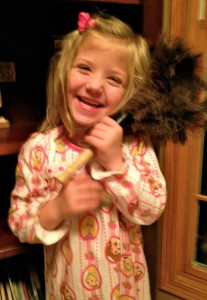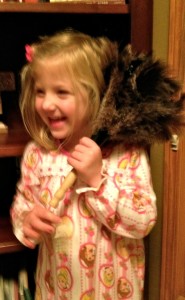 Maggie nodded in agreement; then sidled up to the dear old one's ear and whispered loud enough for this mama to overhear the not-so-quiet secret: 
"I just don't want to be a servant like my mom when I'm all growed up!"
The wise weathered lady cast me a twinkle-eyed grin, and then tossed back her silver-haired head and laughed at Maggie's honesty while I tried to formulate a dignified response.
My initial inclination was to defend my daily dire, to point out that I'm not the one wearing all those clothes that need to be washed and folded, nor am I the mess-maker who spills apple juice on the floor countless times a day.
But my park companion's kind and knowing smile simply invited me to laugh along and remind myself that life through the eyes of a Disney-Princess wanna-be looks a bit different than life through the eyes of a forty-one-year-old mom of five.
However, later that evening, when my royal four-year-old grabbed the feather duster and performed a dramatic Cinderella dance routine in the living room while I cleaned greasy smudges off the windows, I formulated a new prayer for this fast-growing baby of mine. "Lord, may my princess grow up to have a servant's heart." 
And though it's hard to imagine that prayer coming true any time in the near future, I have hope that if my littlest girl gets to know the Prince of Peace she just might learn that more impressive than a ballerina who has mastered her royal bow is a daughter of the King who chooses to stoop low in love.
This princess of mine may not want to be much like her mommy when she grows up, but I hope she'll aim to be like Heaven's precious Prince.
'Cause if she does, I believe that in time, my daughter will discover that the best way to display your royal heritage is on bended knees.   
"Anyone who wants to be first must be the very last, and the servant of all." -Jesus, Mark 9:35
*linking with  Jen at Rich Faith Rising,Jennifer for Tell His Story, Beth for Wedded Wednesdays and Jen for soli deo gloria