Be Careful What You Pray For…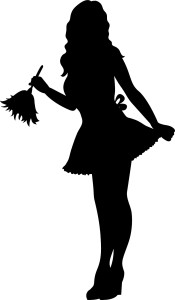 My mom used to tell me, "Be careful what you pray for…" 
And though I probably never acknowledged her wisdom when I was a winsome teen, I'll gladly admit it now. God has a way of taking our prayers, even the ones we don't remember praying, and answering them in His own way, in His own time. 
Last night while I was sorting through a tangled mess of papers in a stuffed-to-capacity filing cabinet,  I stumbled upon this little prayer that I'd penned nearly two decades ago.
I'm quite certain that at twenty-years old, my vision of servanthood was far more romantic than folding underwear at midnight and sweeping up mounds of crushed Goldfish crackers.  
But according to my littlest girl's declaration in the park last week, I got what I prayed for!  
I'm not sure my life fulfills every line of this simple poem, but I think I'll keep on praying this prayer in faith.
And maybe, just maybe, if God continues to answer my plea, by the time my years of servanthood on earth are done, I will, indeed, leave behind a few footprints marked with grace. 
                                                                            A Servant's Prayer 
Give me a servant's heart,  oh Lord;
A soul that longs for you.
A spirit that daily seeks your will,
And strength to follow through.
Give me ears to listen
To the cries that go unheard,
A mouth that speaks in kindness
And proclaims your perfect word.
Give me eyes to see the things
That grieve your only Son
And hands that reach out for the lost
Until your work is done.
Give me legs that carry me
Swiftly through the race,
And when I'm finished let me leave
Footprints marked with grace.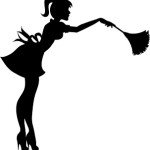 -Alicia Bruxvoort
images by Pam's Clipart
Linking with Emily at Imperfect Prose today.