Meet Me at the Fountain
"I have come that (you) may have life, and have it to the full"




            -John 10:10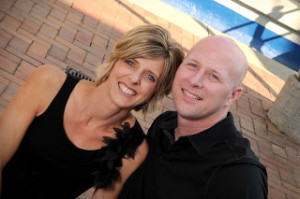 Welcome to the Overflow! I'm glad you're here.
If you've ever felt like your hands are full but your soul is empty, then you've come to the right place. Sometimes I feel that way, too.
This is a place  for grace-dwellers and hope chasers. It's a place where the weary and worn can dance in puddles of  faith or sit quiet beneath the drizzle of our Savior's love.  
This is a place for anyone who aches to see God's glory in the grit and believes it's more fun to seek Him with a friend. I'd love to be that friend. 
If you're looking for a woman who has it all together, than you may be disappointed. I burn bread, lose my keys, and lose my patience on a regular basis. But the one thing I hope never to lose in this short journey to Heaven is my passion for the One who saved me despite me. 
I'm  just a small town girl chasing the heart of a great big God.
Mom to five fabulous children and wife to one amazing man, I see most clearly when I scribble God's story on these pages in the margins of the day. 
I'm honored to be a member of the writing team for Proverbs 31 Ministries, a group of real women offering real-life solutions for anyone who longs for peace and balance in today's frantic world. We'd love to encourage you as you walk toward the heart of God! Just stop by and subscribe to our daily devotions, Encouragement for Today.  And together, we'll keep putting one foot in front of another until that glorious day when our faith becomes sight! 
I've been freelancing for Christian magazines for a dozen years, and I've been speaking at women's events for just as long, but my favorite story is the one that I live out each and every day in the craze and chaos of my crowded home. I love the chapters that unfold in our crammed mini-van; the words that roll hot off the press of our scratched-up dinner table.
Because this is the story that Author of Life is writing across my days.
It's the simple tale of a mom who will never be enough finding hope in the One who is. 
 It's the story of finding Jesus in the kitchen and in the carpool lane, in the grocery store and in the piles of laundry that never seem to shrink.
You see, I'm learning that if Jesus is anywhere, He is in the muck and mess of the life right beneath our feet. We just need to slow down to see Him. And when we do, we discover that our Savior is lingering where the toddler spills milk and the preschooler tracks in mud. He's racing beside that big kid on a two-wheel bike and He's hunched over the teenager doing homework late at night.
Each day, His extraordinary story of redemption and grace spills into the ordinary moments of our lives.
And once we spot Him, we'll never be the same.
 We've all got a story.  I'd love to know yours.
I bet if we curled up on my couch and swapped words above the dim roar of my rarely-quiet-home, we'd discover that we're more alike than different. I bet we'd find common threads that tie our tales together, common hopes that make our heartbeats quicken.
Because that's how Jesus works.
He weaves your story and my story and a billion other stories into His great big tale of redemption and life.  
Someday we'll get to that happy-ever-after-ending that He's promised those who love Him.
But for now, our stories are messy and unfinished. Maybe that's why we need each other.
I'm praying that my story will splash hope into yours. 
I'm praying that the words you find here will remind us both that we haven't been created for emptiness.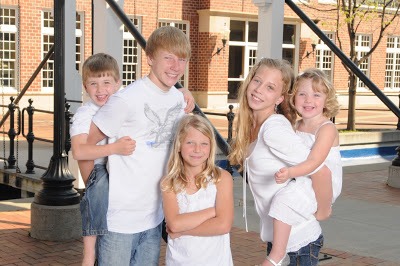 Years ago, I gleaned a poignant truth from a simple lemonade pitcher. 
After playing in the ninety–degree summer heat, my young daughter trudged into the kitchen in search of refreshment.  
 "I'm dying of thirst," my drama queen declared as sweat beads streamed down her flushed cheeks.
Not one to be outdone by a preschooler's theatrics, I flung open the refrigerator like a coachman opening a carriage door. I grabbed a pitcher of lemonade and assured her that I had exactly what she needed. With a flourish, I tipped the pitcher towards my little girl's waiting glass.
Two meager drops dribbled out.
"Mom!" Lizzy moaned, "Is that all you've got to give me?"
I don't know about you, but when I fail to look for Jesus in the midst of my daily grind,  I resemble that empty lemonade pitcher. 
When I fix my eyes on the demands of daily life– on the dishes piled in my sink and the dust hovering over my coffee table–my soul is slowly drained.
And before I know it,  all I have to offer the thirsty in my midst are drops of good intentions and drips of wilted faith.
Thankfully, Jesus understands. He created me to be filled.  He created you for the same.
We weren't made to live the tale of an empty life. We were made for life overflowing! (John 10:10)
Care to join me at the fountain?