The Mom Initiative: Honey, The Kids Shrunk Me!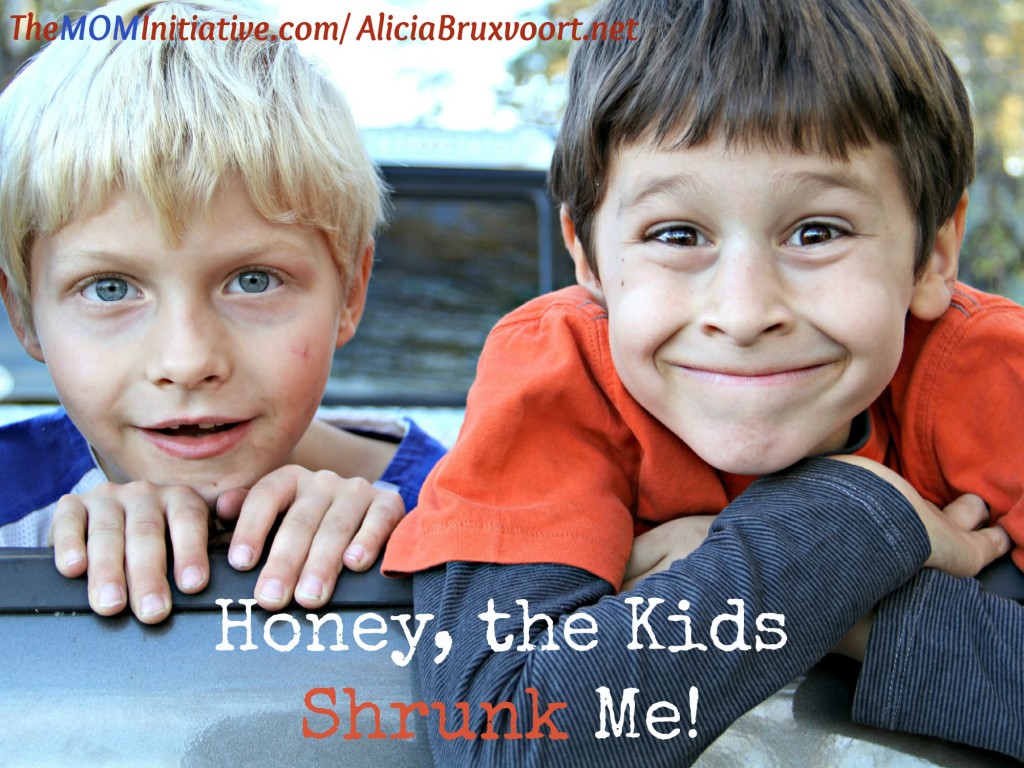 When I was a little girl, I carried dollies around and told anyone who would listen, "When I'm BIG, I'm gonna be a Mommy."
In my four-year-old mind, motherhood was the ultimate mark of bigness.
Thirty-eight years later, I agree that being a Mommy is a BIG JOB, indeed.
But what I didn't know as a little girl is that this BIG JOB is marked by a sacred smallness. 
In fact, after five kids and nearly seventeen years of parenting, I can honestly say that motherhood is shrinking me!
Becoming the mom God has dreamed me to be has had less to do with growing up and more to do with stooping down.
Maybe you're learning this, too.
We could shrink together, if you want!
I'm over at  The M.O.M. Initiative today sharing one of my favorite posts of all time.
Just a mom-to-mom chat about growing smaller, learning the Limbo and savoring every step of this crazy dance called motherhood.
Limbo is a lot more fun with a friend!