Because Life is Made to Be Savored
Hi, friends. I'm so glad you're here.
I know there are many places you could be today, and I'm thankful you've chosen to spend a few minutes with me. Whether you're an old friend or a new one, I pray that you'll be blessed as you linger in this place where faith is spilled and souls are filled. 
Over at Encouragement for Today, I'm sharing a candid tale about a caterpillar, a preschooler, and a mom who has no margin for miracles. If you haven't read it, I hope you'll jump check it out and be inspired, but before you go…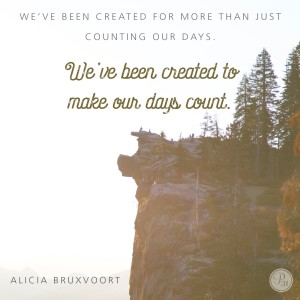 I hope you'll take a moment to look around a bit.  If you like what you find here, don't hesitate to sign up on the sidebar for your free subscription to The Overflow so you won't miss a single post. Or connect with me on Facebook or Twitter so we can get to know each other better.  And speaking of getting to know you, I'd love to meet you face to face this year. I'm  scheduling speaking engagements for the 2015-2016 school year. I'd be delighted to meet you at your next ministry event!
***************************************************************************************************************************************************************************
     The first wedding gift we opened after returning from our island honeymoon was a small shiny package the size of a simple shoe box. I'd shaken it carefully, my eyes fixed on my handsome husband, and we'd guessed what might be tucked beneath the silver folds.
Hand towels monogrammed with a fancy B? 
A shiny new set of silverware? A casserole dish? A frame?
The possibilities were endless, so I'd finally just  ripped off the shimmering gift wrap and lifted the rectangular lid.
And there, beneath a wad of crunchy white tissue paper, we spied a splash of brilliant color.
This was no casserole dish; it was a hammock built for two.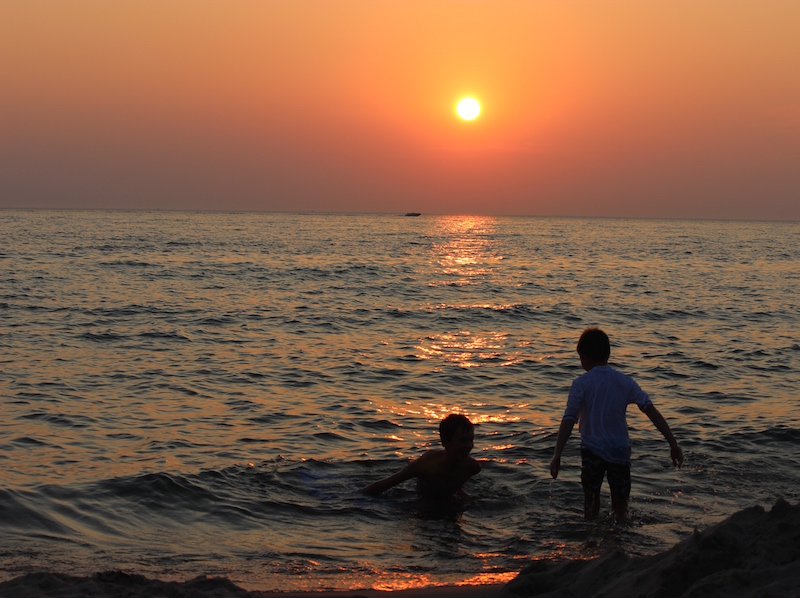 I lifted those rainbow ropes out of the shoe box and let the hammock dangle to the ground.
My sister had chosen a gift that captured her dream for the life my groom and I would share.
And on a tiny square of parchment paper, my only sibling had written this wish in bubbly scrawl…
Here's to many years of swaying to the rhythm of love.
My man had cast me a giddy grin, and I'd returned it with a wink.
Then, as I'd carefully folded up our new hammock, I'd entertained visions of how we'd use it in the years to come…
I'd pictured the two of us cocooned between those colorful ropes on lazy Sunday afternoons.
I'd imagined a relaxed-me dangling between two trees with my favorite book on a sultry summer's eve.
And before I'd slipped the lid on that ordinary shoe box, I'd envisioned a someday-me swaying with a tiny baby beneath a bright blue sky.
My sister's wedding gift stirred an expectancy in my soul.
It made me hungry for a life we could sip slowly and savor gratefully.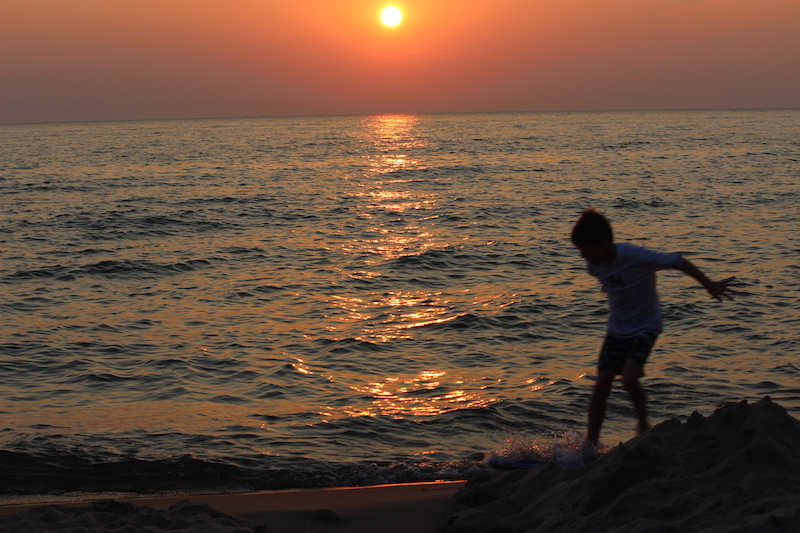 But what I didn't realize at the tender age of twenty-one is that time has a way of rushing fast and furious, and life often unfolds in choking waves rather than dreamy drops.  And if we're not careful, rainbow hammocks and starry-eyed dreams can get swept up in the ever-churning current of the daily grind.
We moved into our first little apartment warmed by the embers of newlywed love, and we unpacked the casserole dishes and the country blue placemats, the second-hand sofa and the shiny new silverware. We hung  cross-stitch plaques on the walls and monogrammed bath towels on the hook on the bathroom door. But there were no trees for hanging hammocks on the courtyard green. So we left our favorite wedding gift in the box and dreamed of the day we'd sway and snuggle to the rhythm of love.
That little box is where the hammock stayed while we finished our college degrees and secured our first jobs, while we wandered the Alps and taught students in a little yellow school house. It's where those colorful cords lingered while we laughed and cried and learned how to pray boldly and how to fight fair.
Those rainbow strings sat shrouded in storage-room darkness while we stumbled through graduate school and paced the hallway with colicky babies; while we manned mortgages and made grocery lists; changed diapers and tried to figure out how to pay the bills.
My sister's wish sat silent while we tamed toddler tantrums and played with preschoolers, while we learned how to  build a family and how to tear down walls of pride; how to shepherd our children's hearts and how to keep our marriage from toppling over like a Lego tower in the madness of it all.
For fourteen years that special wedding gift stayed tucked out of sight, until one sunny spring day, when we moved four kids, one dog, and hundreds of boxes to a house on a hill with a yard of green and a sweet splattering of leafy trees.
And as I unpacked baby socks and board games, casserole dishes and serving spoons, I discovered a simple shoebox with an old wedding wish inside….
I laughed like a young bride as I unfolded those rainbow ropes for a second time, and the kids clapped and squealed when my husband strung that hammock in our backyard between a sturdy tree trunk and the wooden post of our small deck.
And for a moment, that old gift that felt brand new.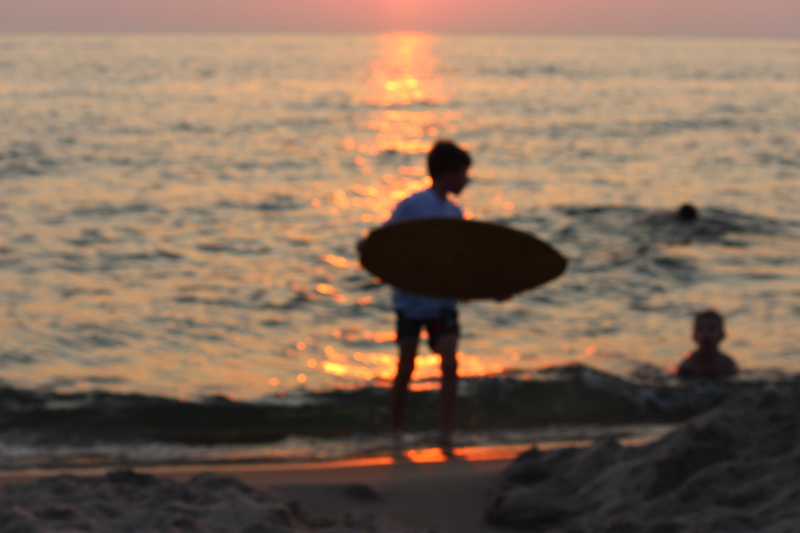 But life kept rushing on, and I never once crawled into that hammock to savor the shifting seasons, never snuggled with my groom in the rainbow folds or cuddled my growing baby in the cocoon of quiet.
There was always laundry to fold or toenails to clip, groceries to get or carpools to run.
And by the time summer came again, all that was left of our beautiful hammock was a jumble of frayed ropes and tangle of tattered strings, a scar on the tree trunk and a rusty hook on the side of the deck.
The kids had turned our gift into a launching pad and a space shuttle, a pirate's ship and a princess' tower.  They'd wrapped it and wrung it, flapped it and flung it, and eventually they'd ripped the whole thing from middle to edge and from top to bottom.
I'd felt a sad, sick lump of disappointment rising in my throat on the day I hacked down what was left of those colorful strings with a pair of dull pruning shears.
And when I tossed the twisted threads into the garbage can in the garage, I  was surprised by the unexpected tears that zigzagged from my eyelids to my lips as I  bid farewell to the wedding gift I'd never used…
I couldn't redeem the colorful cords, but I could do something to ensure that my sister's gift had not been given in vain.
Teach me how sway to the rhythm of love, Lord, I prayed, with or without the rainbow ropes.
It's been eight years since I tossed out that hammock, but that special wedding gift came to mind when my littlest boy raced into the kitchen last night.
His face was smudged with dirt from a long day of play, and his green eyes were alight with wonder.
"Mommy, mommy, can you hear the frogs? They're singing so loud tonight. It's like a rock-concert in the woods!"
He tugged at my hand and beckoned, "Come on, let's go listen!"
I glanced at the clock pushing hard toward bedtime and felt my stomach flop tired as I eyeballed the the tower of dirty dishes teetering tall on the kitchen counter.
I really just wanted to finish my dinner duties and call it a night, to scribble out my grocery list and take out the trash, to fold the last batch of laundry and curl up in my bed with a good book before the midnight hour.
But my son bounced on one leg in wordless anticipation, and I pictured a wad of rainbow ropes hanging hapless from a tree limb.
So, I took a deep breath and gave my son a subtle nod; then I twined my fingers around his, and we walked toward the woods, the sky ablaze with orange streaks from the setting sun.
We sat on an old stump, just the two of us, my son's soft brown hair tickling my chin as he rested his head on my chest.
I slowed my soul to drink deep of his little boy scent of mud and sweat and juicy fruit gum, and I reminded myself that little boys don't stay little forever.
And the best of life is made to be sipped, not guzzled.
Then as the frogs sang up the moon with their noisy bellows, I breathed a prayer of thanks.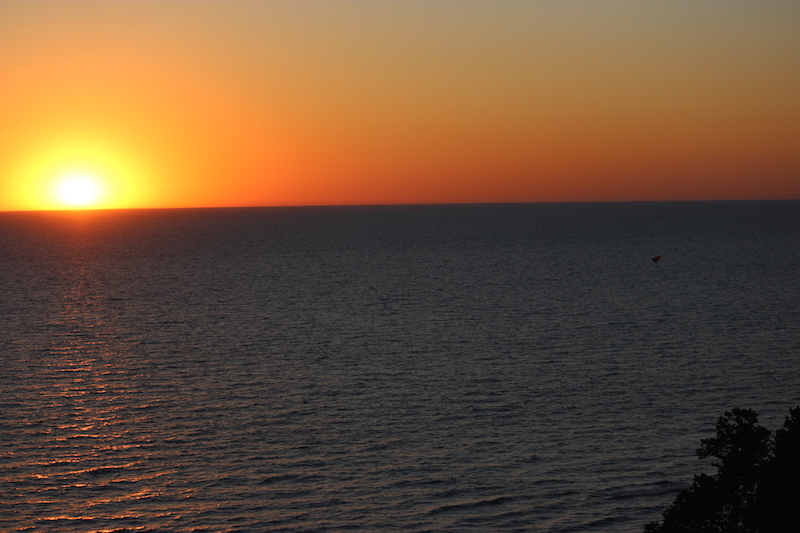 Because I'm discovering that every day is filled with sacred hammock moments if only we will slow our feet and open our eyes.
And it's never to late to learn to sway to rhythm of love. 
*******************************************************************************************************************************************************************************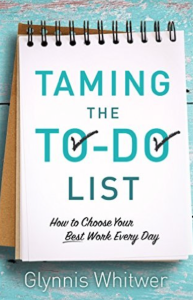 Are you longing for time to seize more hammock moments? 
Do you feel like your life is a constant spin?
My friend, Glynnis Whitwer has written a book that will help you tame your to-do list so you can savor what matters most each day.
For your chance to win a free copy of this book, just leave me a comment telling me about the best gift you've ever received in a shoebox.