The Prayer that Changed My Marriage
Hi, friends. I'm so glad you're here.
If you're stopping by from Proverbs 31, WELCOME! 
I know there are many places you could be today, and I'm thankful you've chosen to spend a few minutes with me. Whether you're an old friend or a new one, I pray that you'll be blessed as you linger in this place where faith is spilled and souls are filled.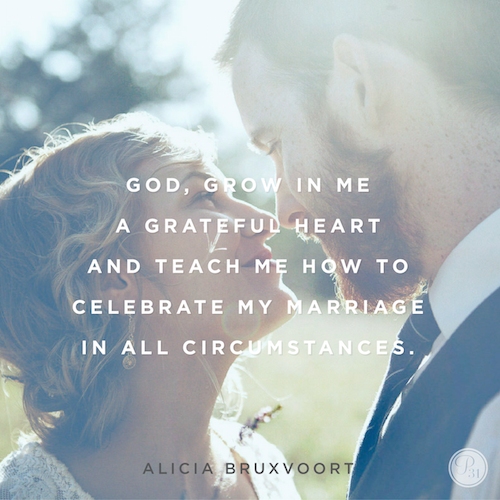 If you like what you find, feel free to subscribe to The Overflow so you won't miss a single post, or connect with me on Facebook or Twitter. I'd love to get to know you more. I'm also scheduling speaking engagements for the 2015-2016 school year. I'd love to meet you face to face at one of your favorite ministry events in the year to come. Feel free to contact me at overflow@aliciabruxvoort.net if you'd like to explore that possibility.
Tomorrow I'll celebrate twenty-two years of marriage to that cute boy who sat behind me in the fifth grade! And in honor of my anniversary, I'm over at "Encouragement for Today" sharing the best marriage advice I ever received.  If you haven't read it, be sure to check it out here. But before you go, may I tell you about the simple prayer that changed my marriage and altered my heart?  Maybe it will encourage you, too! *******************************************************************************************************************************************************************************
I was putting away laundry in the walk-in closet when four-year-old Lizzy meandered into my bedroom to find me.
She poked her curly-haired head through the open closet door and jumped over the laundry basket to wrap her slender hands around my knees.
I hugged her and invited her to help me stack her daddy's t-shirts on the shelf, but she took three steps back and assured me she was just leaving.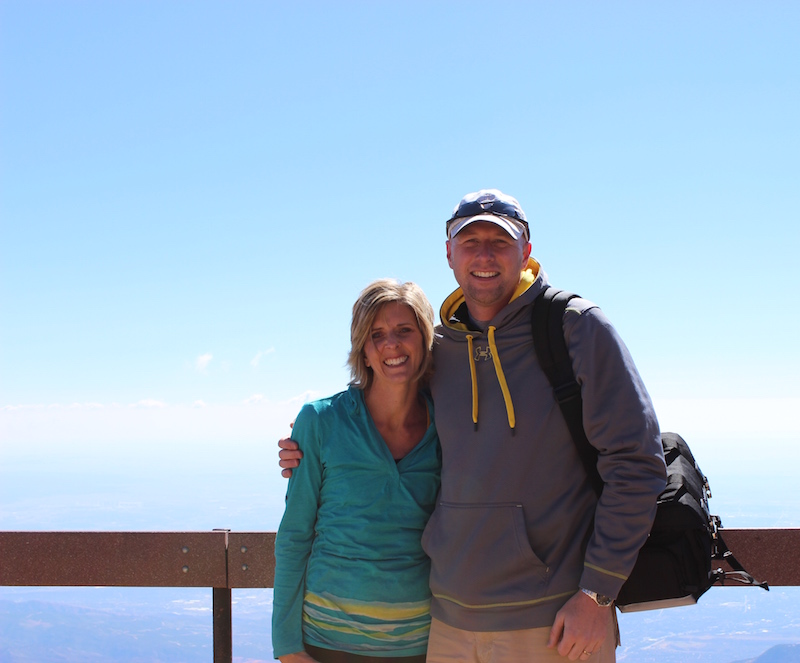 However, just as she began to take three giant steps backwards, her eyes landed on a long white box stashed on the top shelf above my hanging clothes.
Intrigued by the sight of the unmarked box, Lizzy stopped in her tracks and craned her neck to get a better look.  "Mommy, what's in that box?" she asked.  "Is it a present?"
"No," I replied as I emptied the laundry basket, "That's my wedding dress."
"Your wedding dress?" Lizzy repeated incredulously. "I didn't know you used to be a bride!"
I glanced at the spit-up-stained t-shirt and stretched-out sweatpants I was wearing and tried to decide whether I should laugh or cry. "Honey, I still am a bride," I replied with a subtle smile.
Lizzy took one last curious look at me; then shrugged her shoulders and skipped out of the closet.  As she disappeared down the hallway, I heard my confounded girl mumble under her breath. "I thought brides were fancy…"
I flipped over the empty laundry basket and sat down on my makeshift stool. Weary tears brimmed in my eyes, and I was surprised by the rush of emotions stirred by my daughter's innocent comment. My daughter's words unearthed a strange kind of grief deep inside of me.
I didn't look quite as fancy as the star-struck girl who had stood at her husband's side on a sultry Saturday in August and pledged to love him for a lifetime. But more devastating than that was the fact that I no longer felt like a beautiful bride, either.
Or maybe, more accurately,  I felt like a used-to-be-bride. 
When I'd slipped into that white dress on our wedding day, I'd imagined that our marriage would take us to higher levels of joy and savory summits of satisfaction. But somewhere along the way, the realities of life had sucked the very life out of our marriage. And slowly, our relationship had slipped into a canyon of apathy and disappointment.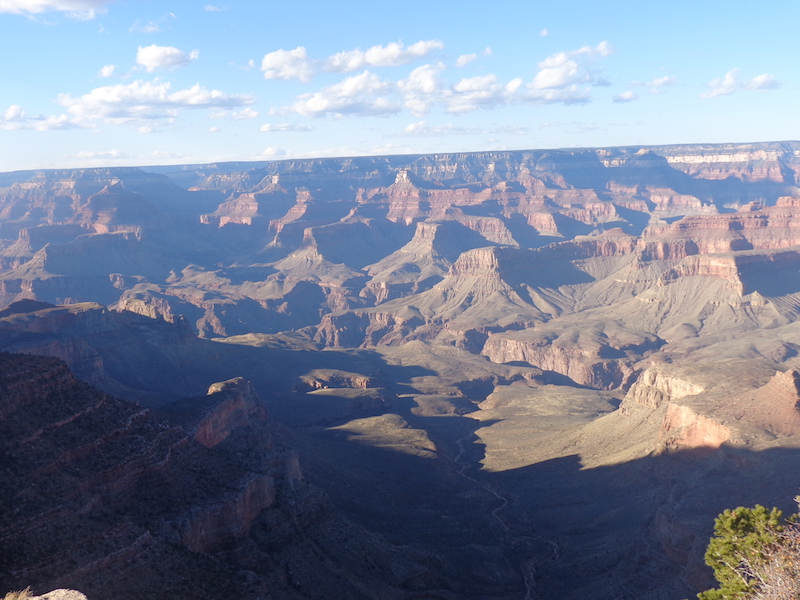 Moonlight walks had been replaced my midnight feedings; candlelight dinners trumped by Happy Meals, and romantic movie nights had been ousted by Disney flicks and singing purple dinosaurs. The carefree time we'd once spent dreaming and dating was now spent trying to figure out how to pay the bills and how to manage the pressing needs of our growing family.
The same two people who had begun as starry-eyed-soulmates had slowly morphed into blurry-eyed roommates with a houseful of small children and a life full of demands. Our marriage was no longer lingering on the peaks of bliss; it was slipping dangerously into a pit of frustration.
And though I knew we needed change,  I didn't know what to do.
As a newlywed, I'd often begun my days with this simple little prayer:
Lord, give my husband a new wife and let it be me.
It was a poignant plea borrowed straight from the pages of Stormie O' Martian's book, The Power of a Praying Wife.
When my feet were planted on the heights of love, it was a prayer filled with possibility and hope.
I loved the idea of God fashioning a new me; a me that was beautiful and brave, whimsical and wise. A me that was a fabulous traveling companion and a compassionate friend.
However, as the years tumbled one upon another and our feet got stuck in the daily grind, our hope got buried beneath diapers and dishes. Overwhelmed with bills and babies, toddler tantrums and time-outs, I didn't feel whimsical or wise, beautiful or brave. I felt tired and jaded and disgruntled.
And the more discouraged I became, the more I blamed my husband for my discontent.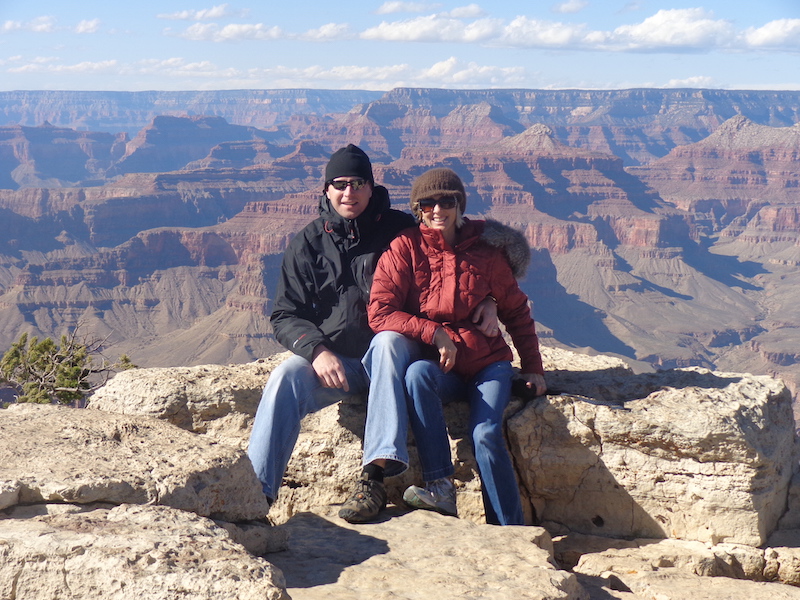 In time, my paltry prayers shifted from "change me," to "change him."
After all, I rationed, if my husband would change, then surely our marriage would change, too.
However, as I sat in the closet with that long white box looming above my head, this used-to-be-bride knew that she'd camped out in a canyon of complaints for far too long.
I needed to take the first step in the long hike to the mountaintop of restoration.
I wasn't sure I could get out of that canyon of complacency alone.
I needed a rescue rope. Or an airlift. Or a miracle.
But I was certain of one thing–I didn't want my daughter's words to be true. I didn't want to live my life as a used-to-be bride.
I wanted to be my husband's crown and joy.
I wanted to scale the peaks of love of which we'd dreamed when I'd donned that fancy dress and said I do in the flicker of candlelight.
So, from the depths of the closet and the depths of my heart, I resurrected that simple prayer and gave it my own spin:
Jesus, give my husband a new bride and let it be me.
It felt awkward. And risky. And hard.
But then a peculiar peace rushed between the walls of that small closet, and I felt like I could almost hear my Savior say, "I thought you'd never ask."
I'll be honest, in the days that followed, I  wanted Jesus to snap His fingers and instantly transform.
I wanted to be airlifted overnight out of the pit and gallantly placed on the high plains of praise.
But the One who'd heard my prayer had a different plan.
He didn't send a helicopter for my heart or a rescue team to direct my path.
He simply joined me in that lonely cavern and held me in His arms.
And step by step, He carried me to a place of transformation and truth.
In that season when I felt like a used-to-be-bride, Jesus invited me to cling to His presence and drink deeply of His love.  He held me gently next to His heart and whispered, "You are mine and I love you."
Over and over, Christ reminded me that I was not just the bride of my high school sweetheart. I was the bride of the King of Kings.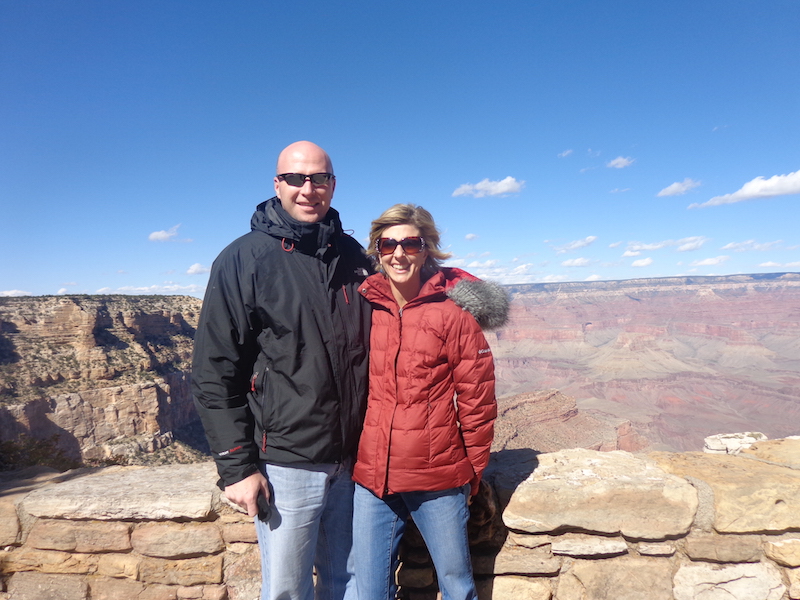 And with passion and persistence, He begged me to embrace my true identity.
In that season of learning and listening, of being humbled and healed, I began to see the evidence of my Savior's love right there in the midst of my daily grind.
He painted His passion in the sunset and shouted His delight through the daisies. He sang over me through the laughter of my children and invited me to dance in the shimmer of starlight that streamed through my windows.
He wooed me to His heart through those love notes in His holy writ.
And little by little,  I began to believe that I am who He says I am…
Totally loved–
 I have loved you with an everlasting love.  I have drawn you with loving-kindness. (Jeremiah 31:3)
Beautiful and treasured–
He is enthralled by my beauty ( Psalm 45:11)
His heart's song and his soul's delight.
 You're beautiful from head to toe, my dear love, beautiful beyond compare, absolutely flawless…(Song of Songs 4:6 )
And as this used-to-be bride let the truth of my own identity sink deep into my soul, something amazing happened.
My discontent began to disappear.
My critical spirt began to fade.
My dirge of disappointment began to quiet.
My Savior knew that to rekindle my marriage, I first needed to fall in love with the One who could set my heart aflame.
And sure enough, as I embraced my identity as the Bride of Christ, my heart came back to life.
Suddenly, I was set me free to be the woman I'd been created to be, free to change and grow and lavishly love the man God had given me.
But maybe more importantly, my husband was set free, as well. 
As I viewed myself through the eyes of Christ, I began to see my husband in a new light, too.
When I let Jesus be my Perfect Groom, Rob didn't have to be.
When I let Christ fill the holes in my heart, Rob no longer had to.
If I was sad, I didn't need Rob to create my happiness.
If I was discouraged, I didn't need Rob to fix my despair.
If I was uncertain, I didn't need Rob to be my confidence.
It's been a decade since I sat in the closet with that long white box perched above my head, a decade since I first uttered that prayer that changed our marriage.
And though there are still days when this journey called marriage feels wearisome and this long hike to glory feels steep, I know one thing for sure.
I'm not the same bride who twenty-two years ago stood at the altar in a fancy gown of white.
My husband has been given a new bride.
And I'm so glad it's me.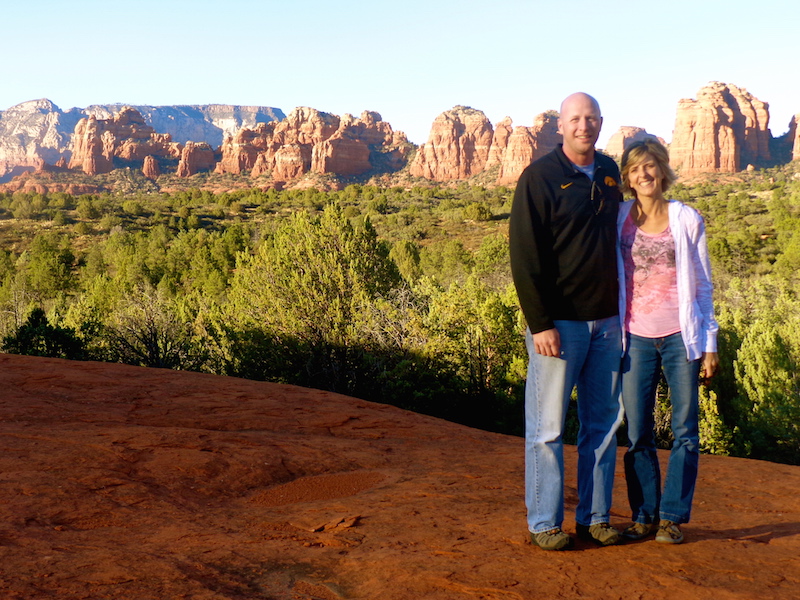 Tomorrow, I'll probably stand on a chair and cheer for my favorite man in honor of our anniversary. We may flip through our wedding album or catch a sunset at the beach. We may slip into fancy clothes or throw on our tennis shoes for a long hike.  I'm not sure how we'll celebrate, but I'm certain of this– before our special day is over, I'll take time to thank God for the lavish gift of marriage. And I'll probably slip into my closet and take a long grateful look at that shiny white box that sits on the top shelf.
******************************************************************************************************************************************************************************
In honor of two decades and two years of marriage, I'm giving away a little package to help you cheer on your spouse as you journey together.  Consider it an invitation to celebration right beneath your roof! To enter to win, just join the applause in the comments and tell me something you love about your spouse!
This whimsical gift includes…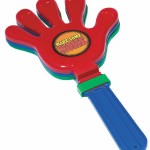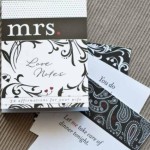 *A handy-dandy set of "clapping" hands: Use this fabulous noise maker when you stand on a chair or keep your feet on the ground.
* A pre-made packet of love notes for you and your spouse to use as you encourage one another.
*And a sweet sampling of chocolate (because sometimes chocolate speaks love the loudest!)