How to Love the Child You've Got (Instead of Wishing for a Different One!)
Welcome, friends! I'm so glad you're here.
I've been saving a seat for you!
If you're stopping by from Proverbs 31, I hope you'll stay a while and enjoy a second dose of encouragement.
If this is your first visit, please make yourself at home and look around. Leave me a comment or connect with me on Facebook or Twitter. I'd love to get to know you better.
If you like what you find, feel free to sign up to have The Overflow trickle quietly into your in-box each week. Just subscribe on the sidebar before you leave and you won't miss a single post.
Of course, it's always more fun to meet face to face! I'd love to speak at your next women's gala, weekend retreat, or  mom's night out. I'm still scheduling speaking engagements for 2015. You can check out my most popular topics here , and contact me at Overflow@aliciabruxvoort.net if you have any questions or want to learn more about my speaking ministry.
Over at Encouragement for Today,  I'm talking about that one day my son told me he wished he had a different mommy.
And you know what? His wish has come true!
You're gonna want to read all about it.
But first, let me tell you about the day I wished I had a different child (okay, the years I wished I had a different child).
And how I came to choose the one I've got…
*****************************************************************************************************************************************************
I remember the moment I realized that my firstborn had been switched at birth.
The mistake hadn't been evident right away.
But, in time, the truth seemed obvious.
What else could explain this child who was so different than me?
I'll admit, in the beginning it had seemed plausible that the miniature bundle of soft pink flesh and coos belonged to me. After all, he'd worn that cute little hospital tag around his ankle with my name carefully printed on it, and those baby blues beneath his long black lashes had certainly favored mine.  He had a birth certificate bearing our family name and slender pink lips that resembled his Daddy's gentle smile. And if his first hospital photos had been black and white, they might have been mistaken for his great-grandpa's mugshot.
But when that bundle of wrinkles and wails morphed into a precarious parcel of determination and drive, I began to suspect that something was amiss. My hunch was confirmed on that day when that two-year-old who had captured my heart in the delivery room on a sultry August night looked me straight in the eye and declared with a stomp of his foot, "You're not the boss of me."
And that's when I knew it for certain– We'd made a grave mistake.
This child couldn't possibly be ours.
The little boy with his mommy's eyes and his daddy's smile wasn't anything like his supposed parents. His daddy was easy going and quick-to-laugh, but our tow-headed toddler was serious and intense.
His mom was creative and communicative, but our firstborn was quiet and persistent, calculated and determined.
 I felt confounded by my firstborn's temperament and wondered why God hadn't made my long-awaited son a little more like me.
After all, how can a mom parent a child she doesn't understand?
Lukas saw life as a race to be run; not a journey to be savored, and he approached every day with an ardor that left me exasperated and exhausted.
Lukas's feet never slowed. Not for a hug. Or a walk. Or a cuddle.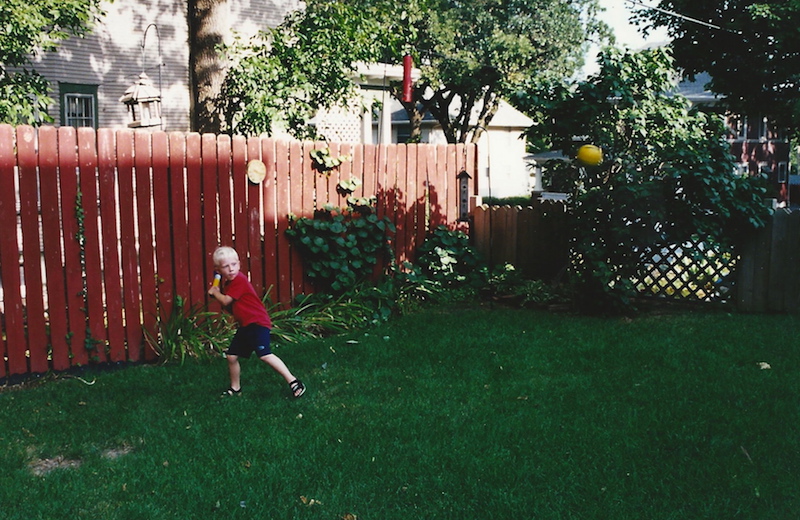 And as the months turned to years, I secretly wished that God would change him.
"Is he always this way?" my sister had asked skeptically one Christmas as she watched Lukas knock his cousins down in a frenzy to reach the dinner table first.
I hadn't thought much about my three-year-old's competitive personality until then. Having grown up in a family of females, I'd assumed that my son's aggressive edge was merely a "boy thing", not unlike his fascination with bugs and his magnetic attraction to mud puddles.  However, as I studied other little boys who did not replicate Lukas's drive, I began to realize that my firstborn's need for speed was not gender-based; rather, it was an intricate part of who God had created him to be.
The more my son's identity developed, the more I complained.
I found his strong will overbearing, his combative spirit irritating, and his ambition taxing.  My parenting tactics in those early years of motherhood swung between my desperate attempts to to tame my strong-son's spirit and my freely giving God advice on how He could "improve" this child who couldn't possibly be mine…
Cold you just temper his energy a bit, Lord?
Make him a little less competitive, a bit more compromising? 
 How about kinder? Could you make him kinder?
 Or just a little quieter? I'll take quiet. If he can't be kind, can you just keep him a little quieter?
Or maybe you could just make him smell better, God.
You know, get rid of the sweat and mud scent he carries around…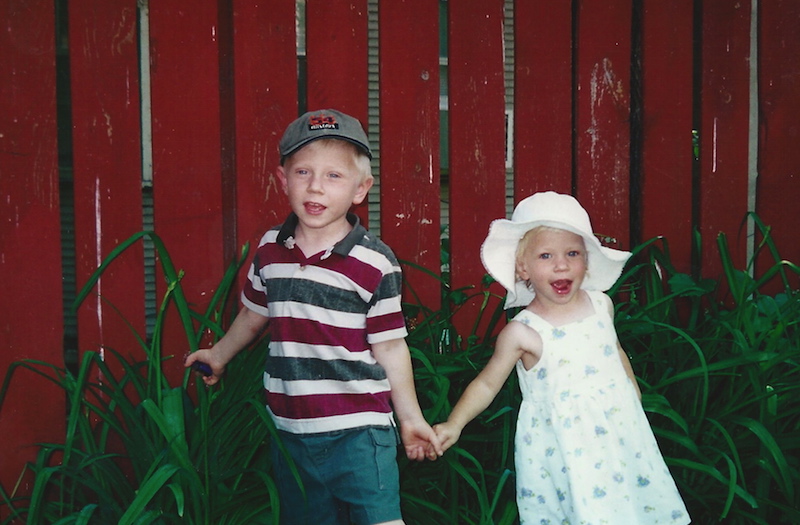 My suggestions continued until one day the Lord responded to my pleas.
It had been a draining morning, and by noon, my patience was tattered. Lukas's competitive edge had reduced his little sister to tears at lunch time when he'd challenged her to a peanut-butter-sandwich-eating relay.
I'd dried my daughter's tears and had reminded Lukas that "life isn't a race," but before I'd even cleaned up the noontime dishes, my fast-footed son insisted that I owed him a rematch in backyard soccer. After all, earlier that morning, we'd tied our head-to-head match. And, according to my fast-footed son, "there HAS to be a winner….."
I'd sighed and wished that just once, my little boy would ask me to curl up on the couch and read a book instead of keeping score as we raced around the yard.
When Lukas finally sealed his victory, I ushered the kids into their bedrooms for their customary "quiet times."
And I collapsed on the couch in a heap of exhaustion.
From behind his bedroom door, Lukas wailed and hollered about how bored he was.
"Mommy, my legs hurt. I can't RUN in here, Mommy. My legs hurt when they sit still!"
I covered my ears and wished for silence.
"Lord, can't you change him?"  I pleaded as I imagined what it would be like to have a quiet, content boy behind that bedroom door.
But when God  failed to jump to my aid with a puff of gray smoke and a modified child in hand, I reluctantly picked up my Bible and began to read the words of Isaiah 45. God's timely response jumped right off the page.
"…Do you question me about my children, or give me orders about the work of my hands?  It is I who made the earth and created mankind upon it…" (Isaiah 45:11-12a NIV).
I continued to read, every word leaping from the old-age text to my heart…
 "You turn things upside down, as if the potter were thought to be like the clay!  Shall what is formed say to him who formed it,
"He did not make me?" Can the pot say of the potter, 'He knows nothing?'" (Isaiah 29:16, NIV)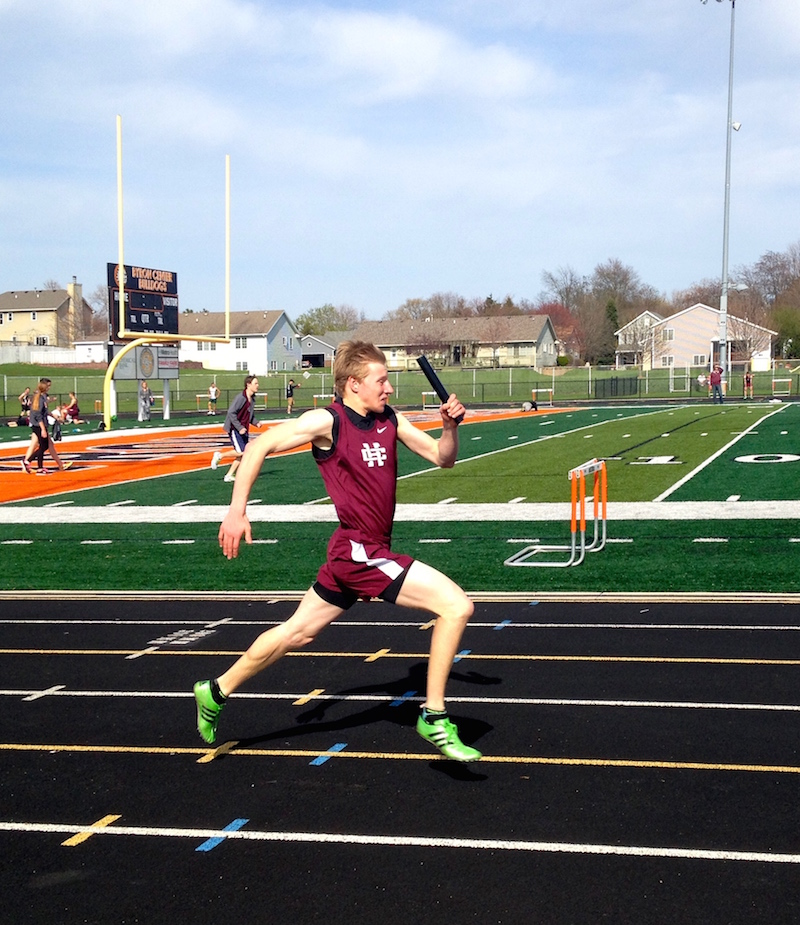 My stomach lurched, and I felt a pang of shame.
Lukas was the work of God's hands.
It wasn't my son who needed changing. It was his mommy.
Suddenly I was overwhelmed with the gravity of what I'd been trying to do.
I had been telling the Potter how to shape his own clay (Isaiah 64:8 NIV).
From the moment God had breathed life into my fast-footed son, He'd known the purpose for which Lukas was created.  And in God's infinite wisdom, the Lord had made my firstborn exactly as he was for reasons beyond my understanding.
God hadn't asked me to choose my son's unique design. He'd simply invited me to celebrate His handiwork and accept His gracious gift. 
I sat on the couch that afternoon and lingered hungrily in the Word.
Lukas's "sore legs" had found their way outside once again, and two-year-old Lizzy had eventually wandered from her room and started to play happily with the colorful plastic shape sorter lying on the floor at my feet.
After hours of wrestling in prayer, I watched quietly as my little girl grabbed a bright yellow triangle with her slender fingers and tried unsuccessfully to cram that three-sided-piece of plastic into a circle-shaped hole.
Lizzy, I said, patting her golden curls, no matter how hard you try, a triangle shape won't fit into a circle hole. 
She'd looked at me curiously, then tried again, pounding the triangle against the edges of the circle, but the plastic edges refused to bend or fold.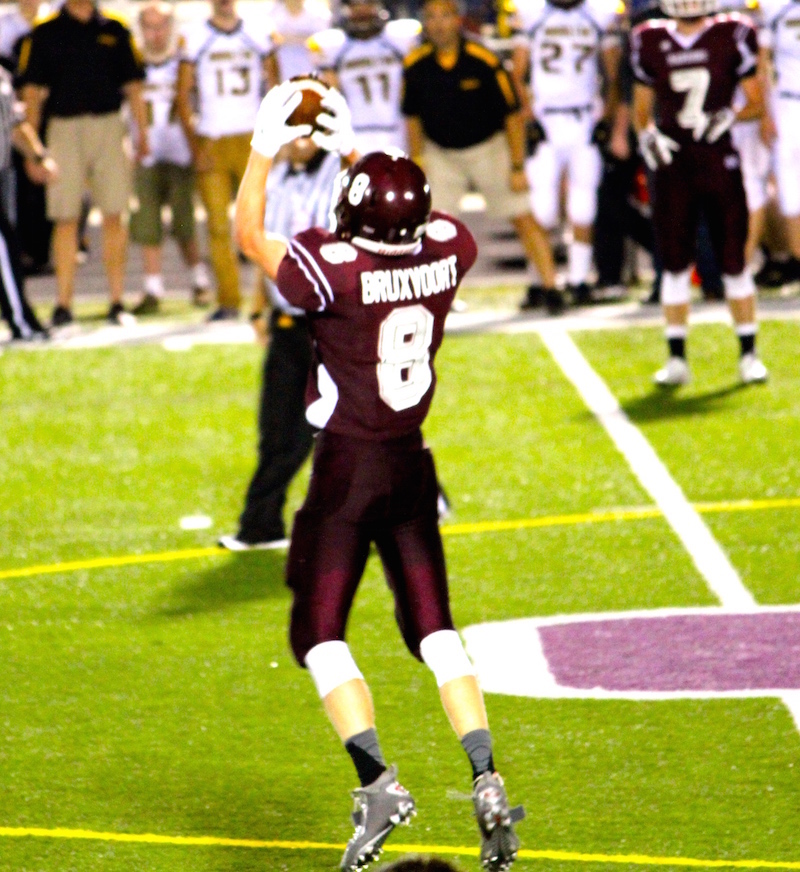 And that's when I saw it clearly– 
How foolish I'd been.
When God had given me the gift of my son, He'd entrusted me with a triangle.
My firstborn was a child with straight lines of determination, high peaks of energy and focused points of passion.  But for years, I'd been trying to turn him into a circle.
Selfishly, I wanted my son to roll with the flow better and to be less harsh around the edges. I wanted him to be less direct and bold. After all, points can poke and prod and be uncomfortable when you hold them in your hands.
And so, without realizing what I was doing, through word and deed, and even desperate prayer, I'd spent my time and energy trying to fit my God-created triangle through a circle-shaped hole.
Circle or triangle, rectangle or square, Lukas was God's masterpiece to shape, not mine.
And so was his sister.
And all of our children yet to come.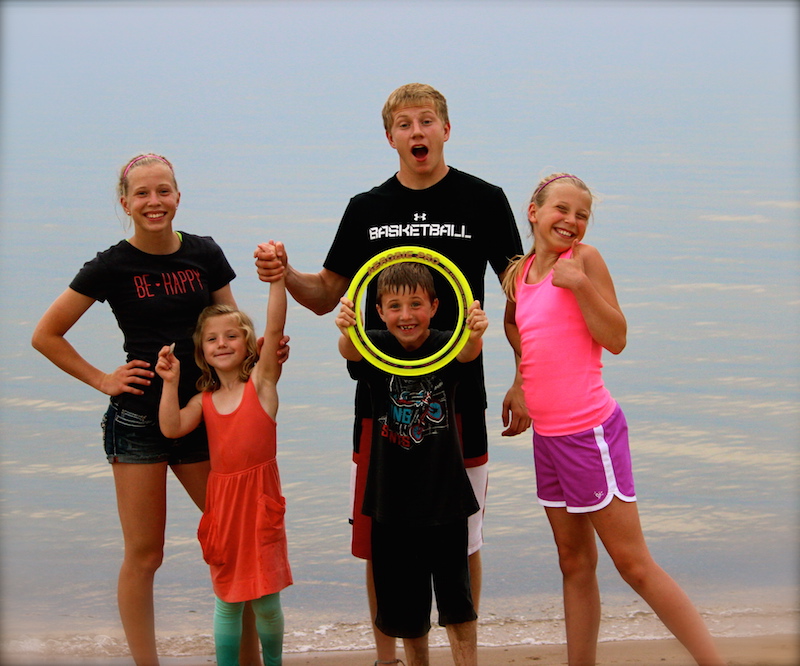 That day, with a humble heart, I begged God to forgive me for trying to do His job, and I asked Him to show me how to delight in my son's design. 
Every straight line and poky point, every unbending peak and razor-sharp edge.
And day by day, God has answered my prayer.
One surrendered moment at a time.
Today, I am blessed to have children of every shape and size.
I've got smooth-rolling circles and firmly-focused triangles, confident squares and pointy poignant stars.
And to be honest, some shapes are easier to parent than others.
But sixteen years into motherhood, I've learned a thing or two.
Instead of begging the Potter to change my children, I simply ask Him  to change their mama.
And I pray daily that my Maker will give me eyes to see His amazing handiwork beneath my roof.
And faith to celebrate each gift even if I don't understand the wrapping!
Because, I've learned the wisdom of these freeing words first scripted by mother and author Jean Fleming…
"The goal of parenting is not for us to decide what we want our children to become and then ruthlessly to train, squeeze, badger, and cajole them into that mold. 
Instead, we must recognize that God has already designed them… Our job is to see our children as God does and to involve ourselves in God's plans for them." (A Mother's Heart)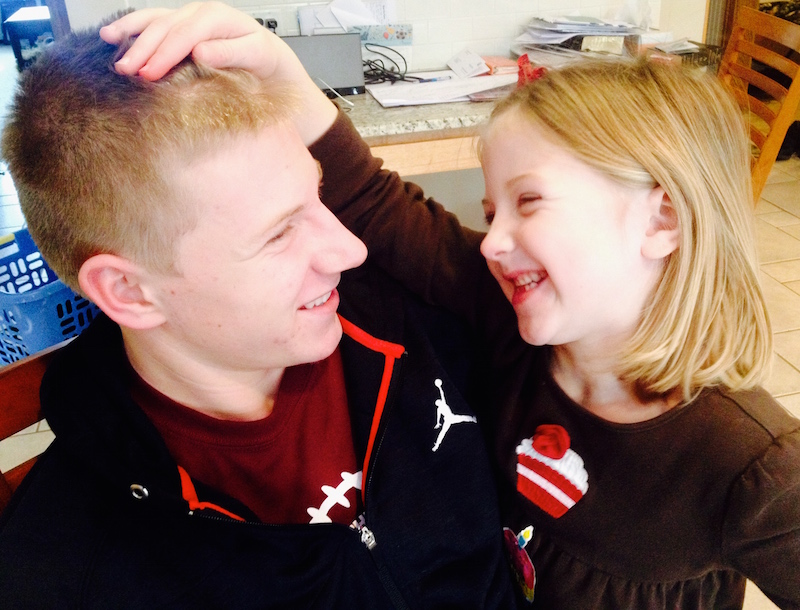 I may not understand every plan God has for each uniquely-shaped child who calls me Mommy, but I know that He plans to complete His good work in each one. (Philippians 1:6 )
And I'm learning that God's plans are always far better than mine.
You see, that little boy who used to chase his little sister across the yard now he chases after Jesus with relentless perseverance.
And that drive and determination that once sapped his mama's strength now empowers this handsome sixteen-year-old to "run with perseverance the race…" that God has established for him (Hebrews 12:1 NIV).
And, I may be a bit biased, it's true…but I think my fast-footed firstborn is growing to look a little more like his Heavenly Father each day!
And that's even better than having his Daddy's gentle smile.
******************************************************************************************************************************************************
Let's admit it, friends, our kids aren't perfect and we're not either!
But here's the good news…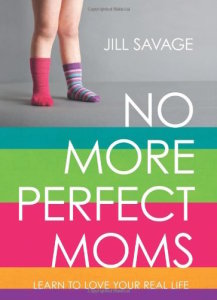 Jesus doesn't ask us to be perfect. He simply asks us to partner with Him in loving the children we've been given.
Today, tell me what you love most about your child's unique design and you'll be entered to win a free copy of one of my favorite books by Jill Savage,
Because every mom can learn to love her REAL life!