When You Long to Get Out of the Boat
I remember the first time I picked up Beth Moore's Bible study,

Believing God

, and cried through the whole first lesson. Her call to faith stirred something deep inside of me.  
I was tired of sitting in the boat. I wanted to walk on water. This not-so-polished poem was the cry of my heart.  And it still is.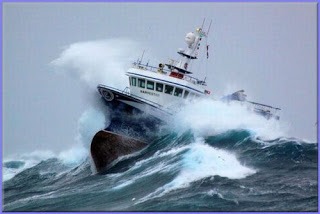 I'm tired of faith that sways about,
That sits in the boat and never gets out.
I'm sick of belief based on feelings and whim.
I'm ready to be who God says that I am.
No more waiting for heaven to taste of its glory,
No more watching mere chance write the rest of my story,
I'm ready to live the life God has planned,
Abundant and fruitful in my Promised Land.
I'm taking my shield; I'm securing my sword,
I'm grabbing the outstretched hand of my Lord.
The road may be rocky, the mountains loom tall,
But I'm thanking God now for my rock at Gilgal.
He'll bring me full-circle, grow beauty from pain.
Whatever I lose, I have tenfold to gain.
So, weak heart, get ready, this journey's a ride.
All things are possible with Christ at my side. 
I'd rather surrender and sacrifice all
Than miss the adventure of God's perfect call.
And if I should falter on this path that I trod,
I'll ask for more faith to keep believin' my God!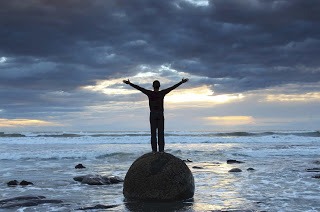 Joining the community at  Imperfect Prose  
today 
as we write about the word believe