The One Prayer Jesus Loves to Answer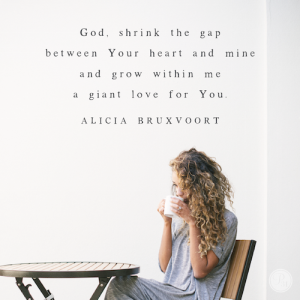 Welcome! I'm glad you're here.
Whether you're an old friend or a new one, I pray that you'll be blessed as you linger in this place where faith is spilled and souls are filled.
If you like what you find, I hope you'll sign up on the sidebar to receive my blog in your inbox now and then. Or find me on Facebook or Twitter and we'll keep chasing Jesus together day by day.
Better yet, I'd love to connect with you in person. I'm scheduling speaking commitments for 2016 and I would be delighted to join you at a special ministry event this year.
Over at Encouragement for Today , I'm sharing about how dreaming small may be the secret to a life bigger than our dreams.
I hope you'll hop over to P31's website and be encouraged.
But before you go, keep reading to learn about the one prayer that led me right into the center of my greatest dream. And when you're done, don't forget to sign up for my give-away at the end of this post.
********************************************************************************************************************************************************************
"So, what's your biggest dream?"
I asked my new friend, Heidi, as we lay beneath the stars on a hot summer's night twenty-five years ago.
I was whispering above the quiet rumble of snuffles and snores, so as not to wake the little girls sleeping beside us on the giant green tarp that we'd spread on the beach for a moonlight camp-out. We'd been serving together as camp counselors all week, and everything about the young woman at my side intrigued me.
She lived with a zest for life I'd never seen before.
She laughed easily, oozed joy and moved with confidence.
She listened in a way that made everyone feel "heard" and she offered grace with ease.
She was purposeful, but not pushy.
Tenacious, yet tensile.
Popular but not plastic.
Her outward appearance wasn't glamorous or dazzling, yet she glowed with an unmistakeable radiance that was beautiful beyond words.
From the moment we'd met, I'd been drawn to her.
And  since we'd both been put in charge of the giggly girls in cabin number one, I'd had ample time to get to know this new friend of mine. Together, we'd prayed over homesick campers in the quiet of night and paddled squealing girls  across blue waters in wobbly canoes when the sun rose high. We'd sung worship songs at the top of our lungs in the light of a blazing campfire, and we'd hummed the same tunes like a marching cadence when when our nine-year-old adventurers threatened to turn back on those morning hikes around the lake.
We'd chased a squirrel out of our bath house, chased the boys away from our (not-so-secret) chocolate stash, and hopefully chased a handful of kids closer to the heart of Jesus.
And I think that's what I loved most about this new friend of mine–her Jesus.
It wasn't that I didn't know Jesus myself, it's just that Heidi's Jesus seemed so present. So tangible. So real.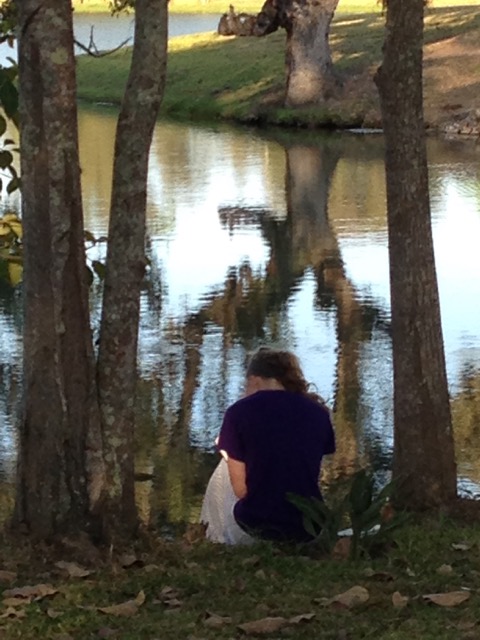 Whether we were singing or swimming, trekking or teaching, my friend talked about our Savior as if He were hanging out beside her.
When the canoe had shimmied and the girls had wailed, Heidi had laughed and invited Jesus to calm the current as if He were sitting right next to us in that tipsy canoe. And when she'd bent low to pray over our sleeping campers in the dark of night, it'd seemed  like the One who'd spun the stars was standing at her side as she hovered over His precious treasures in those squeaky bunk beds.
Without a doubt, Heidi was the kind of girl who was gonna leave her mark on the world. She was talented and smart, funny and hard-working. And she was one year away from being a college graduate.  I suppose that's why I asked the question beneath the stars on that last night we were together. Eighteen-years old and ready to launch, I couldn't wait to spread my wings and soar into the life of my dreams. A BIG life beyond my small home town.
And I wondered if any of my new friend's dreams resonated with mine.
The question had dangled between us so long that I'd begun to wonder if Heidi had fallen asleep while I chattered.
But finally, when the moon slipped behind a quiet cloud, she responded with a thoughtful murmur.
"I want Jesus to be my greatest dream."
I nodded in the dark, then rephrased my question.
"Yeah, but what do you  dream of DOING?" I asked, not certain she'd understood me the first time.
"I just want to love Jesus with an audacious love every day," she said with an unshakeable surety.
"How about you?" The tarp beneath us crinkled as my friend turned on her side to look at me in the dark.
And I felt my heart lurch with conviction.
I mean, I wanted Jesus to bless my greatest dreams, but I'd never considered Him to  BE my greatest dream.
I wanted to do BIG THINGS for Jesus, but I wasn't sure I wanted Him to be my BIG THING.
I did want more of Jesus BUT the truth was, I wanted more than that, too…
Maybe it was the darkness that gave me courage to be honest. Maybe it was the  knowledge that our paths may never cross again. But for whatever reason, on that night beneath the stars, I admitted the truth tucked in my eighteen-year-old heart…
"I don't think Jesus is my biggest dream."
I paused and waited for lightning to strike me down, then I exhaled a sad muffled sigh. "But I wish He were…"
Heidi slid her hand over mine and gave my fingers a squeeze. "You don't have to muster up the desire on your own, you know….." she said.
"You can just ask for it."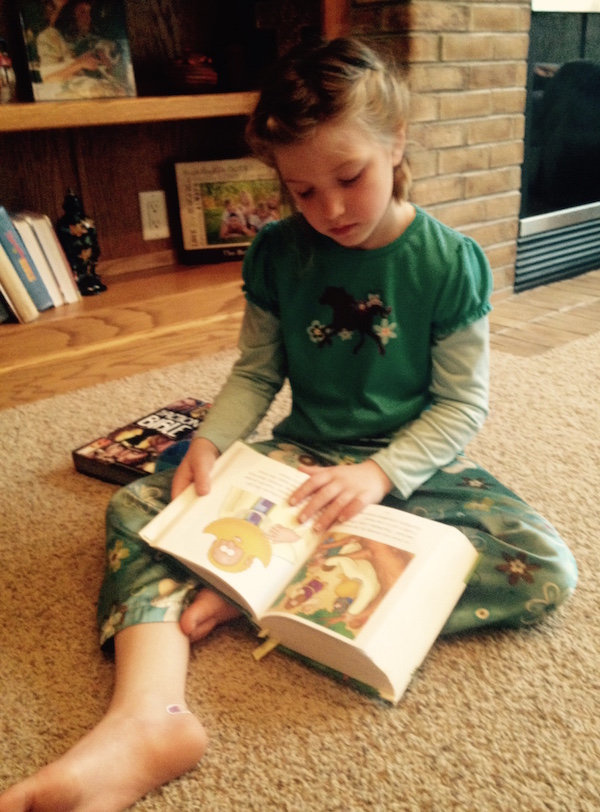 I propped myself up on my elbows and looked at my beautiful friend.
"What do you mean?"
"Just ask…" she replied. "Ask Jesus to be your GREATEST dream."
I saw her lips curl into a smile in the light of the silent stars.  "It's a prayer He loves to answer."
She squeezed my hand one more time, then closed her eyes and surrendered to sleep.
And I lay there in the darkness wondering if her words were true. And how my life might change if Jesus became my greatest dream.
Could it really be that simple? Could Jesus really give me a wild and faithful love for Him?
The next morning, we rolled up that sandy tarp and hugged "our girls" good-bye. We gathered in a circle to pray once more together and then we sent them home with hugs and tears, and we headed back to cabin one to sweep the floors and gather our things.
Hours later, I bid my new friend good-bye and promised to keep in touch.
In time, the letters quelled, but the words Heidi had spoken to me that night on the beach continued to swell in my soul.
"Ask Jesus to be your greatest dream…"
I wasn't sure if it would work, and to be honest, I wasn't sure I even wanted it to work.
After all, I had big plans for the life that stretched ahead of me and this one little prayer seemed small somehow.
But now and then, when I'd grow tired of striving, when I'd come face to face with my own tarnished dreams, when I'd come to the end of myself and wonder why I felt so empty inside, I'd think of Heidi, and I'd echo her simple prayer.
Jesus, be my greatest dream.
I prayed it when I got my first job offer and when I received my first byline.
I prayed it when I kissed the first child of my womb and when I signed my first mortgage.
I prayed it when my plans thrived and when my plans failed; when my expectations were met and when they weren't.
And I pray it every time I open the Word of God in hopes of hearing my Savior's voice.
Jesus, be my greatest dream.
Through the years, I've certainly stumbled as much as I've soared.
And sometimes, I've fallen flat on my face.
There have been seasons when I've chased dreams that didn't matter; times when I've slipped on my own pride and drown in my own ambition.
But despite my flagrant flaws and wrong turns, my selfish heart and wayward soul, Jesus has always lifted me out of the pit and put me back on solid ground.
And each time I'd find my footing once again, I'd whisper Heidi's prayer.
Until, finally, it has become the cry of my heart, the words I speak when I rise each morning; the plea I utter when I drifted off to sleep every night.
Jesus, be my greatest dream.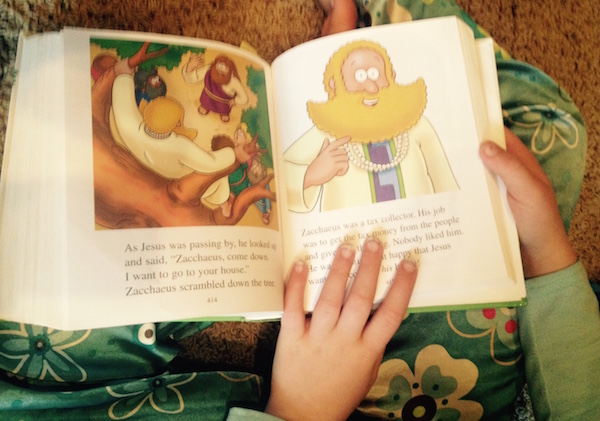 I'll be honest, that prayer isn't a magic wand.
It didn't turn me into a new woman overnight or change the course of my life instantaneously.
But slowly, steadily, those honest words grew within me a deep desire to make Jesus my all in all.
And bit by bit, even my biggest dreams began to look small  in the light of my Savior's love.
And do you know what?
Little by little, an audacious love has begun to take over my soul.
And not long ago, I woke up and realized that the forty-three-year-old woman staring back at me in the mirror had something in common with that sweet young friend I met at church camp years ago .
I really do love Jesus more. 
More than my well-laid plans.
More than my fabulous family.
More than my achievements or success.
More than my fears or my failures.
More than my hopes or my wishes.
More than I ever thought I could as an eighteen-year-old girl lying beneath the stars with a gaggle of nine-year-old girls and a friend who wanted to love Jesus with an audacious love.
I can't pinpoint when it happened, but somewhere along the way, my Savior answered my persistent prayer.
And, sweet friend, He'd love to do the same for you.
We could pray it together- you and I- this gutsy and glorious prayer.
And we could see where this audacious love takes us.
I have a feeling that it will lead us far beyond our wildest dreams!
We know it so well, we've embraced it heart and soul, this love that comes from God. -1 John 4:16, The Message
******************************************************************************************************************************************************************************
Today, I'm givi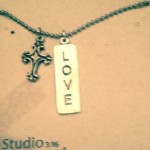 ng away a necklace from Studio 3:16.
This simple piece of jewelry reminds us that the greatest dream we could ever have is to love our Savior with an audacious love.
To enter to win, just leave me a comment finishing this sentence , "I love Jesus MORE than…."
I can't wait to hear from you!