If You're Haunted by Hurry (And a Give-away!)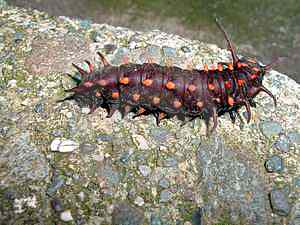 I  knew something had to change when I yelled at my four-year-old for studying a caterpillar on the side walk.
It was a decade ago, but I remember the moment like it were yesterday…
We were making our way to the mini-van to drive to swimming lessons when the baby, already buckled in the infant carrier, interrupted our rush with a blow-out diaper. 
Then I headed back inside to perform a quick bottom-cleaning and clothes-changing routine on the baby. 
By the time I'd rescued my littlest one from her mess, we were inarguably late. Again. 
I felt the anxiety rising from my toes to my eyebrows and tried to ignore that all-too familiar squeeze in my chest. My mental rant was merciless. Why can't I ever get anywhere on time? Why am I always the late mom?  What will the swimming teacher think of me? 

I raced back to the garage, buckled the infant carrier in the van, and noticed the empty booster seat.
Where was Lizzy?
I glanced at the drive way. No missing child.
I jogged around to the back yard. No curly-headed girl.
I began hollering my daughter's name as I wove between the giant pine trees in our front yard. No response.
I was ready to call the police when I spotted a splash of purple on the sidewalk a half block down the street. Head bent and shoulders bowed, Lizzy was crouched on the cement, her eyes fixed on something on the cement in front of her.  The slick sheen of her polka-dot swimming suit sparkled in the sun, a gleaming reminder of our must-keep schedule.
I hurried to my daughter's side and put a hand on her fly-away curls.  "What are you doing?" I asked curtly as I wrapped my fingers around Lizzy's slender wrists and tugged upward as a quiet reminder that we needed to go.
Rarely still for anything, my firstborn girl sat motionless, her expression one of sheer reverence and wonder.
"Honey, I asked you to get in the van." I tightened my grip and tried once again to pull my preschooler toward the garage. But her bare feet remained planted on the sidewalk, her knees refusing to straighten and stand.
She flashed me a mindful smile and pointed a silent finger to the ground. "Mommy, look what I found on the sidewalk!"
I leaned over her shoulder and for the first time, I noticed the fuzzy orange caterpillar lying in the shadow of her knees.
Lizzy lowered her voice to a conspiratorial hush. "This little fella doesn't even know I'm here," she said as she rocked back and forth on her haunches, her blue eyes ablaze with wonderment.
  "We're going to be late for swimming lessons," I warned.
"But, Mommy," she pleaded,  "I'm watching to see if he's gonna turn into a butterfly. I wanna see a miracle."
"We don't have time for miracles," I exploded as I swept up my pensive child and carried her like a football tucked beneath my armpit.
The baby was red-faced and screaming when we reached the van, and I felt like hollering right along with my little grump.
I buckled Lizzy into her booster  seat and slid behind the wheel with a wordless grumble.
Hurry pulls out the worst in me.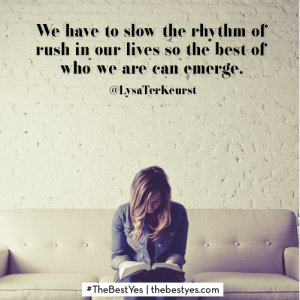 We tore out of the garage and onto the street, and I exhaled a ragged breath as the clenching in my stomach pulsed in sync with the racing of my frenzied heart.  
What kind of mom won't let her kid watch a caterpillar?
What kind of mom shows up late for swimming lessons?
What kind of mom leaves her baby crying in the minivan?      
The dashboard clock taunted me.  But the face in my rear view mirror haunted me. 
Silent tears drizzled down Lizzy's flushed pink cheeks and the shimmer of awe that had lit up her baby blues just moments before had disappeared.
 I swallowed hard, trying to rid myself of that lump of guilt rising in my throat. 
"What's wrong?" I asked as we speeded toward the pool, "I thought you liked swimming lessons."
"I do like swimming lessons, Mommy," my little girl answered. "I just don't like hurrying. It makes my heart hurt."
Now mine was the heart that was hurting. 
I was just three kids and six years into motherhood and my days felt like the spin cycle on my overloaded washing machine.
We spent our hours going through the motions of a full life–play dates and church activities, swimming lessons and dance lessons, school commitments and social events. All of our doing had a purpose–learning and growing, serving and gaining. But it also had a price. 
Rushing may speed our steps but it stifles our souls.
Haste may propel our agendas but it steals our awe.
Hurry  makes us numb. Numb to the miracles unfolding right beneath our scampering feet. Numb to the One who isn't bound by time or tempo.
I didn't know it then, but that ache in my heart was a telegraph from Heaven; a silent reminder that we've been created for more than just  a full life.  
We've been fashioned for life to the full.
 Lizzy sat silent in the backseat of the van, her eyes bulging red with tears. And I wanted to turn the van around and race back to the caterpillar on the sidewalk instead of speeding to the pool for another round of swimming lessons. I wanted to see a miracle unfold there on the concrete, even if it meant squatting until my legs grew numb.
 Because numb legs are better than a numb spirit.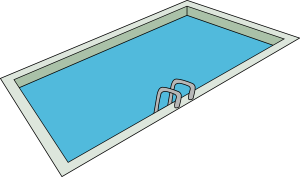 We made it to swimming lessons ten minutes late that afternoon, my eyes burning from those tears that were threatening to drizzle down my cheeks. When Lizzy'sswimming instructor asked me if I was okay, I mumbled something about the irritating chlorine, and I headed for the empty bleachers on the opposite side of the pool where I could be alone and catch my breath.
My screaming baby had finally succumbed to sleep, so I rocked the infant carrier with my toes and tried not to think about the wrestling match in my soul.
Not far from where I sat, a little boy with bright orange hair clung to the edge of the pool. His teacher was planted in the water about ten feet away. I watched as she beckoned him to swim to her side.
He flashed her a confident smile and then launched himself off the pool wall with a mighty push. Once his momentum died, the little swimmer kicked his feet frantically and slapped his arms in a circular motion on top of the water. When his torso began to sink, Carrot Top increased the speed of his wily nilly flapping and wiggled his legs with earnest vigor. However, the faster he kicked and the harder he slapped, the more that sweet boy simply spun in place, his chin bobbing precariously just above the water line. 
"Slow down," his swimming teacher urged as she took two steps closer to her flailing student. "Faster isn't better. Just move your arms slow and steady. Find your rhythm"
The little boy jutted his chin and continued to flutter his arms in rapid circles. He sputtered and swallowed a mouthful of pool water; then his green eyes grew wide and panicked. He yelped as his head dipped beneath the waterline.
His teacher reached out and reeled the little swimmer to her side. With a ragged breath and a shake of his head, the frightened boy wrapped his arms around her neck and announced  he couldn't swim. 
That sage instructor pulled her wet worrier close and murmured calming words into his ears.  Finally, she patted his bare chest with her fist and said, "There's a great swimmer in there. Just slow down and let him out!"
My stomach twisted and churned, my own frazzled words ringing in my head. "We don't have time for a miracle."
I looked at Lizzy, splashing happily across the pool, and I knew she'd already forgotten our caterpillar clash. But I hadn't. 
I didn't like the me that emerged in the hustle. I didn't like the mom that surfaced in the sprint.
I turned by eyes back to the swimmer in my corner of the pool. Carrot Top was moving his arms slow and steady now, his feet kicking in a rhythmic paddle rather than a wet and wild fury. His skinny form was moving across the water, heading straight for his teacher's smile.
Faster isn't better. 
Like that little swimmer, I was spinning in circles, drowning in my own flurry.
I was tired of collapsing into bed each night and wishing for a re-do;  tired of living on the fray, one small slip away from an unkind word, an cross comeback or a tetchy riposte. I was tired of hours brimming full but my soul seeping empty, tired of hurrying feet and a hurting heart, tired of  letting haste blur my blessings and hurry steal my joy.
The best mom I could be was buried somewhere beneath all that hurry. But I needed to slow down and let her out!
 In her beautiful new book, The Best Yes, Lysa Terkeurst reminds us, "We have to slow the rhythm of rush in our lives so the best of who we are can emerge."
I wish I would have had The Best Yes on my bookshelf a decade ago when my kids were enamored with caterpillars and my heart was tangled and numb.
But shortly after that day at the swimming pool, I picked up another book and scribbled King David's ancient words in my prayer journal–"We are merely moving shadows, and all our busy rushing ends in nothing." Psalm 39:6–and I begged God to show me how to break free from the frenzy.
My rhythm didn't change overnight, but little by little, I've became more prayerful about the pace that marks my days.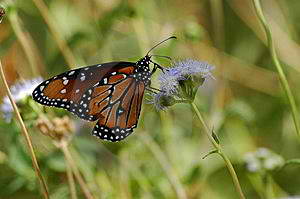 Ten years after I unraveled on the sidewalk next to my little girl and a fuzzy orange caterpillar, I'm learning to slow my soul and un-rush my heart.
 I'm discovering that saying "yes" to life to the full sometimes means saying "no"  to a full schedule. And that leaving white space on my calendar makes room for the best me to emerge.
That little girl
who once wanted to watch a miracle doesn't invite me to study insects anymore. But she does still invite me to join her in impromptu dance parties in the kitchen or to play  board games on the living room floor. And her wistful spirit reminds me to slow down and savor the wonder of this ordinary life that we live.
Maybe that's why yesterday when the only preschooler left in our house raced into the kitchen and begged me to come and see something A-M-A-Z-I-N-G, I followed her out the door and tromped through the muddy flower bed. Then, together, we squatted next to a wispy purple bloom and watched a butterfly spread its bold orange wings in the radiant August sunlight.
And when Maggie laced her fingers through mine and asked me if I thought she was as "beautiful as that butterfly," I kissed the tip of her head and answered slowly and surely.
And I knew without a doubt that I was right where I belonged, in the middle of an every-day miracle.

This post is part of Lysa TerKeurst's "The Best Yes" Blog Tour which I am delighted to be a part of along with many other inspiring bloggers.  To learn more and join us, CLICK HERE. (http://goo.gl/bQVJW0)
And if you're tired of feeling hopeless in the hurry, if you're ready to unearth the BEST YOU, this book is a great place to start. Packed with Biblical wisdom and friend-to-friend advice, The "Best Yes" is a game-changer for any woman who is tired of living with an overwhelmed schedule and an underwhelmed soul. Today, I'm giving away two copies of Lysa's book! Just leave a comment telling me why you or someone you know need the message of "The Best Yes" and you'll be entered into a drawing to win a free copy for your own bookshelf.