When You Wish Your Marriage Were Extraordinary
Welcome! I'm glad you're here.  Whether you're an old friend or a new one, I hope you'll pull up a chair and stay a while.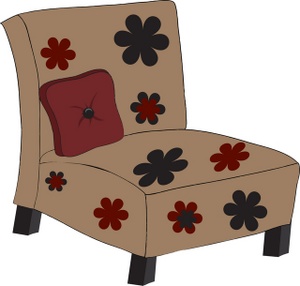 If you like what you find, please sign up on the sidebar to receive my blog in your inbox now and then. Or find me on Facebook or Twitter and we'll keep chasing Jesus together day by day.
Better yet, I'd love to connect with you in person. I'm scheduling speaking commitments for the remainder of 2016 and the beginning of 2017.  I'd  be delighted to join you at a special ministry event this year.
Over at Encouragement for Today, I'm sharing why gravel may be the secret to extraordinary love. I hope you'll hop over to P31's website and be encouraged. 
But before you go, keep reading to learn how a houseplant and a little girl taught me one of the best kept marriage secrets (Oh, and don't forget to sign up for today's give-away at the end of this post!)
*********************************************************************************************************************
I was standing with my seven-year-old in the middle of our small town discount store while she tried to pick out a potted plant to place by the window in her room. She'd been asking for weeks if she could please have something of her own to grow. And I'd promised that we'd find something beautiful.
I'd pictured going to a local greenhouse when the snow gave way to spring and helping my girl pick out her very own bright blossoms of splendor. But on that bleak winter's day, as we raced through the store for diapers and toilet paper, bacon and bath soap, Hannah had been drawn to the display of straggly houseplants at the end of the toothpaste aisle.
And even though I was in a hurry, something deep inside had told me to slow my cart and pause. My daughter flashed me a grateful smile and studied each plant. She poked her fingers in the humble soil and stroked each silky bloom. And, finally, she reached for the pot with the humble green and ivory leaves.
"Don't you want one that has flowers?" I asked, pointing to the dainty pink flowers shaped like delicate teardrops.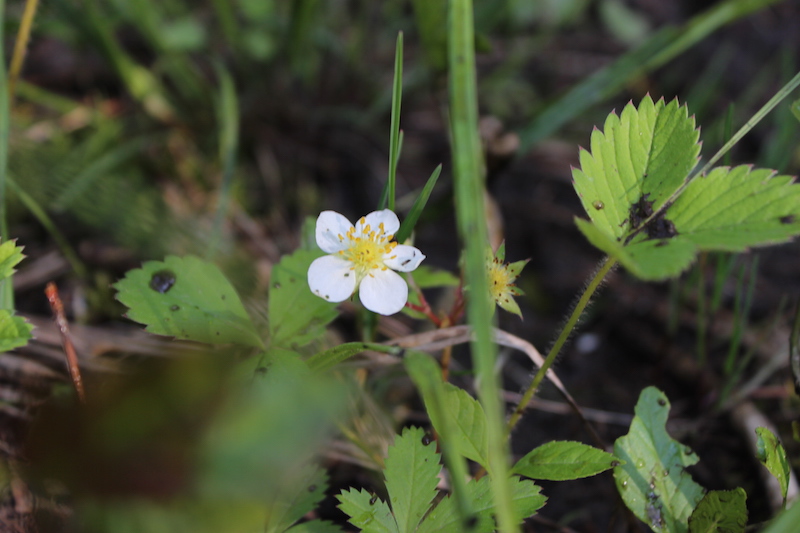 "Or something more unusual?" I suggested as I wiggled the pot holding a cactus. "You could pretend you lived in a desert if you put this thing in your room."
My daughter giggled but refused my offer. Instead, she wrapped her slender fingers around that plain little houseplant with the green and ivory leaves and flashed me a satisfied smile. "No thanks," she replied. "I want this one."
I shrugged my shoulders and turned my cart toward the cash register. Hannah followed and we parked ourselves at the end of a snaking line, then began to unload the contents of our overflowing cart. The cashier cast us a harried smile, and my daughter reached to the bottom of the cart and grabbed the crimson coffee cup tucked beneath the bulky package of toilet paper.
"Don't forget this," she reminded me.
The mug was a birthday gift for a friend, but the sight of that shiny porcelain stirred a memory from long ago…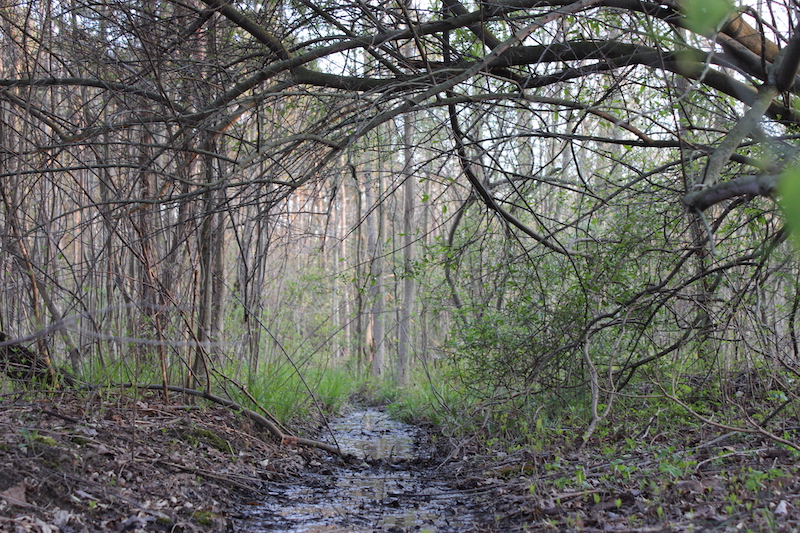 Suddenly, I was a young bride again, hunched over the shards of a shattered coffee cup on the sticky kitchen floor of our little rental house. It wasn't an important mug or a dire tragedy, but the depressing drizzles of cold coffee and jagged porcelain just seemed to be a picture of my daily life filled with messes and mishaps, tears and tantrums.
Our newborn was wailing in the baby swing, her sad sing-song an eerie echo of my cries. And my toddler was adding to the cacophony of cries as he whined in his little red time out chair. Frustrated with being disciplined for throwing Mommy's coffee cup across the room in a fit of anger, my son chanted for a "new parent."  I want Daddy! I want Daddy!
I want your Daddy, too, I thought to myself. I couldn't remember the last time we'd lingered long over a cup of coffee or curled up together on the couch at the end of the day. As my husband pursued his degree and tried to keep our little family afloat, our life had become a juggle of coupon clipping and diaper changing, midnight feedings and all night study sessions. My days with our little ones were long and my husband's time was short. It was a season, I told myself. But it felt endless and ordinary. Monotonous and un-marvelous.
My tears of discouragement dripped onto that old green linoleum and pooled around the porcelain pieces right beneath my chin. And I realized that I wasn't crying over the broken pieces of a coffee mug or the angry outburst of a cranky preschooler; I was crying over the broken pieces of my own quiet dream, my dream of what an extraordinary marriage looks like.
When I vowed to love my man 'til death do us part, I dreamed that our marriage would be marked by a flourishing love that grew more beautiful with time. And, to be honest, I'd assumed that a remarkable love would grow best in the midst of magic moments– candle light dinners and exotic vacations, late night strolls and breakfast in bed.
But when those "magic moments" got swallowed up by diapers and dishes, bills and babies, our love began to feel more ordinary than extraordinary, more exhausting than exotic. And slowly, my heart began to grow heavy with an unspoken disappointment.
I confessed those feeling to an older, wise woman at my church one day. I cautiously shared my fear that my marriage would suffocate beneath the weight of the daily grind and never be remarkable. And that wise one who had been married for fifty golden years looked me in the eye and spoke this very simple truth—
"Honey," she said, with a knowing nod, "Extraordinary marriages are grown in the ordinary moments of life."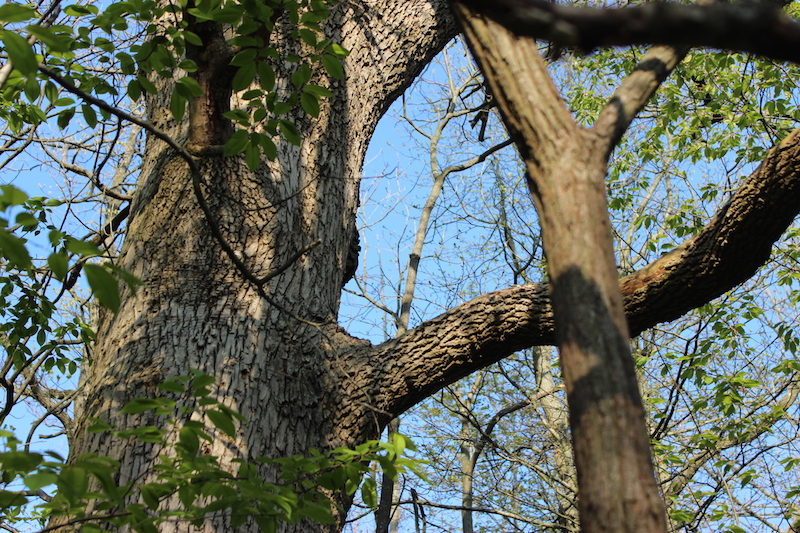 I must have stood there in silence for quite a while, because she'd wrapped her arms around me and said it once more, this time like a quiet drum beat for my aching soul.
 "Extraordinary marriages are grown in the ordinary moments of life."
I didn't immediately trade my frustration for joy, but I did adopt a new prayer each morning as I rose.
 Jesus, open my eyes to see the extraordinary beauty in this ordinary day.
And little by little, I began to see glimpses of the marvelous in our mundane, slivers of the remarkable in our daily routine–
Mercy given in the middle of the mess, giggles trumping the grimaces, joy rising above the routine, hope growing in the midst of the ho hum.
I learned to pause in the midst of the daily grind and give thanks for the gifts tucked in the middle of the flurry and the mess. And soon, I began to see that our love was flourishing right there in the soil of ordinary life.
Have you seen it, too?
When we speak life instead of death, faith instead of fear, and peace instead of discord, it's extraordinary!
When we pray instead of fight, listen instead of lecture, and hold on instead of let go, it's extraordinary!
When we choose to celebrate instead of decimate and freely give instead of take, it's extraordinary!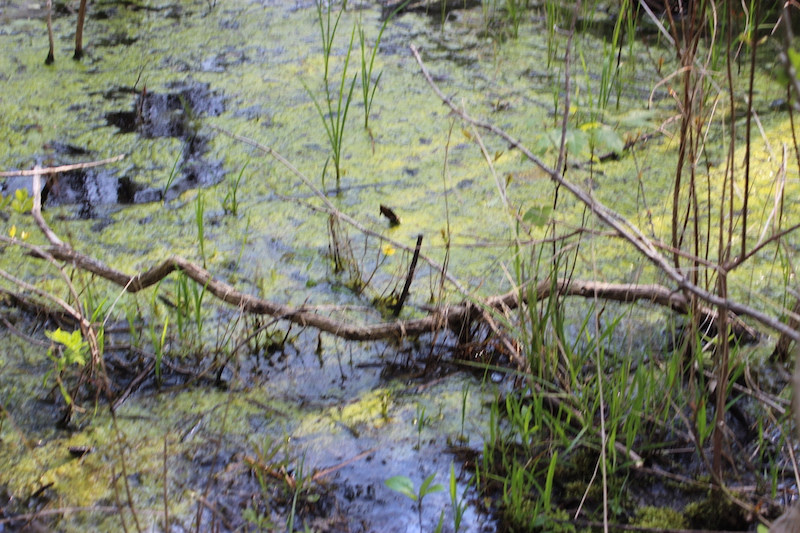 One evening long after I'd cleaned up the pieces of that shattered coffee cup, I listened to my husband sing a worship song while he washed the dishes, and I savored the sound of my children's laughter ringing through the yard as their daddy chased them across the emerald green. And when I climbed into bed, exhausted and worn, I relished the gentle caress of my man's toes tangled with mine in that space beneath the covers.
And on that ordinary night, my heart swelled with gratitude. Because an extraordinary marriage may not be glamorous, but it is nothing short of glorious!…
Hannah's little plant scooted down the conveyer belt and landed right next to the cash register.
The check-out lady stared at the straggly shoots of green and raised a bushy eyebrow. "Did you see the gorgeous roses we've got on sale over there?" she asked my little girl as she pointed toward a fancy near the door.  "Do you want to trade your plant for one of those?" she asked, kindly.
"No thanks," Hannah replied as she hugged that little pot close to her heart. "I'll just take this ordinary plant. I think it's beautiful."
**********************************************************************************************************************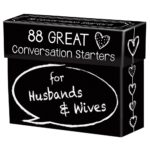 Today I'm giving away a fun little box of conversation starters for husbands and wives.
It's the perfect gift to add some spark to a hum-drum day. You can use these while you're sitting at the dinner table, traveling in the car, or curled up on the couch together.
Just tell me about one "ordinary" thing that makes you marriage extraordinary, and I'll enter your name in a drawing to win. Winner will be chosen on Friday, May 27.