When Jesus Asks for More
Welcome to all who are stopping by from Proverbs 31 Ministries today. I hope you'll make yourselves at home. If you like what you find, feel free to subscribe to my monthly posts by signing up on the side bar. Or if you'd rather, we can connect on Facebook or Twitter.  Better yet, I'd love to meet you in person! I'm still scheduling speaking engagements for the upcoming year, so let me know if you'd like me to bring a message of encouragement to an event near you.
Over at Encouragement for Today, I'm sharing about that one small thing that has changed my life in a great big way. It's a little prayer I learned when I was sixteen years old, and nearly three decades later,  I still pray it every day. Because I'm learning that in order to experience all of Jesus, I need to give Him all of me…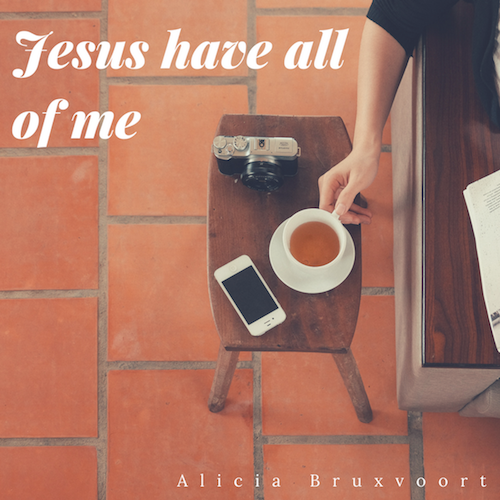 "I think Jesus is asking me for more…" my friend admitted as we lingered over steamy mugs of earth-brown java in the balcony of our small town coffee shop.
Her slender fingers broke her blueberry muffin into bitesized bits and she held my gaze as she fumbled with her food.
Our lives had been twined for years. We'd shared maternity clothes and potty training woes; carpooling schedules and marriage tips. We'd shared bleacher seats and book recommendations, prayer requests and parenting concerns. But just recently we'd begun to share the wee morning hours of our Saturday mornings.
Desperate for sisterhood in a season of diapers and discipline, short nights and long days, we hauled ourselves out of bed in the dark before dawn now and then and shared an hour of coffee and conversation before our children woke.
We were sleep-deprived and weary red-eyed, but we were learning the simple joys of bedhead beauty and yoga pants, unfiltered honesty and unbridled tears. And little by little, we'd  begun to share more than motherhood's steps; we'd started sharing our strides of faith as well.
"What do you mean?" I asked in response to my friend's forthright words.
"I don't know," my friend hesitated, her lips pursed into a soft pink question mark as she fumbled to explain the burden on her heart. "Lately I've been feeling like Jesus doesn't just want just a part of my life; He wants all of my life." 
I sipped slowly and pondered her words. And for a moment, I let my mind shuffle back to when I was  a sixteen-year-old girl lying beneath the stars at church camp.
That was the first time I'd been challenged to make Jesus my greatest dream, and the first time I'd had to admit that He wasn't my defining desire.
I'd given Jesus my heart as a little girl, and I'd fallen in love with His lavish mercy and constant kindness. I'd valued His friendship and treasured His Word. But when the adventure of life had stretched before me like an undiscovered road, I'd wanted to blaze my own trail. I was content to have my Savior to travel beside me, but I wasn't interested in inviting Him to lead and guide me. I wanted Him to fix me when I was broken, but I didn't want to follow Him along the broken way.
I wanted all Jesus offered, but I wasn't sure I wanted to offer Him all of me.
My friend squirmed in her seat and swatted a strand of hair that had slipped from her messy ponytail. "I don't know if I'm brave enough to give Him all the pieces…"
Her honest declaration dangled over those muffin crumbs between us, and the first rays of morning light slithered through the dusty window beside us.
We peered beyond the smudgy glass and watched the sky alight with the pink-hued promise of a new day. And finally I asked in a raspy whisper, "So what are you afraid of?"
Quiet tears welled in my friend's eyes; then she exhaled a jagged sigh. "What if I don't like the life He's dreamed for me?"
The aroma of warm bagels and dark espresso beans wafted through the air, and I reached over those muffin crumbs and wrapped my fingers around my soul sister's trembling hand.
I knew that flavor of fear. I'd drunk from that deep well of doubt for years.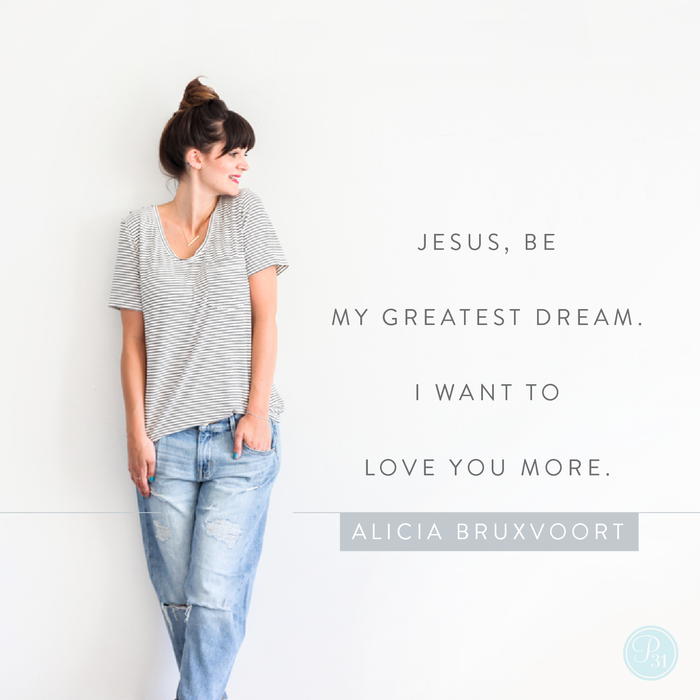 What if I give Jesus my trust and He lets me down?
What if I give Jesus my dreams and He leads me astray?
What if I give Jesus my money and He lets me run short?
What if I give Jesus my family and He lets us fall?
What if I give Jesus my script and He changes my plans?
What if I answer His call and He's not worth it all?
My friend let go of my grip and dug for a tissue in her purse. She wiped her cheeks dry and then shrugged her shoulders once again. "In the end, it's probably all about trust…"
I nodded and let my thoughts wander to a day when I'd been volunteering in my son's kindergarten classroom.
I was supervising a rambunctious crew of little boys as they worked together to build a Lego tower. They'd stacked their bricks as high as they could reach, and then they'd stood back to take a look at their teetering creation. However, in the midst of their excited applause, one little guy stumbled on his own feet and bumped into the table that held that wobbly turret.
The table  jostled and the rainbow skyscraper toppled. Bricks went flying and boys began stomping and crying.
But before the chaos dissolved into a full-fledged war, I gathered up the pieces within reach and suggested, "What if we build something new?"
At first, the boys hesitated.
"I don't think we can build anything better," one pouted.
"Yeah, we already had the tower just the way we wanted it," another complained.
"Well, let's start with a stronger foundation," I suggested. I began to methodically fit the little plastic bricks together into a solid square base.
"But what if it doesn't reach the sky this time?" a doubter asked.
"Or what if it falls over again?" another chimed.
Brick by brick, I began to arrange those colorful pieces into an eye-catching pattern. Layer after layer, the structure grew taller.
The boys watched, wary at first, but then one little boy flashed me a grin and took his place at my side.  "Okay," he said with a trusting twinkle in his eye, "I'll give you my pieces…"
And with a happy giggle, he emptied his pockets and offered me all of the bricks he'd collected from the wreckage on the floor.
I echoed his laugh and extended my hand. "Let's build this thing together," I said with a wink.
We piled and stacked, connected and created, and finally, we admired our masterpiece.
"I'm glad our first tower got wrecked," my building buddy said. " ' Cause this one is SOOOOOOO much better."
Sunbeams danced across the table top in the coffee shop, a wordless reminder that we'd soon be heading home to launch our little ones into the new day.
But as we sipped the last drops in our cups, I told my friend about that Lego tower and the scattered pieces; the little boy who had trusted my plan and the beautiful new masterpiece that had emerged as a result.
My friend reached for my hand and smiled. "Let's pray," she whispered.
So we bowed our heads and asked for courage to place all of the pieces of our wobbly lives into our Savior's grip.
And for childlike faith to trust Him with more.
Jesus, have all of me.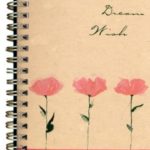 Today I'm giving away this beautiful "dream journal" so you have a place to record your own big and small prayers. And, maybe, if you're feeling courageous, you can put it in writing and invite Jesus to be your greatest dream. To enter to win,  just leave us a comment and let us know what prayer you'd tuck between these pages today.
Have a wonderful weekend, friends!