What Mud Puddles Can Teach Us About Friendship
 Hi, friends. I'm so glad you're here.
If you're stopping by from Proverbs 31, WELCOME! I know there are many places you could be today, and I'm thankful you've chosen to spend a few minutes with me. Whether you're an old friend or a new one, I pray that you'll be blessed as you linger in this place where faith is spilled and souls are filled.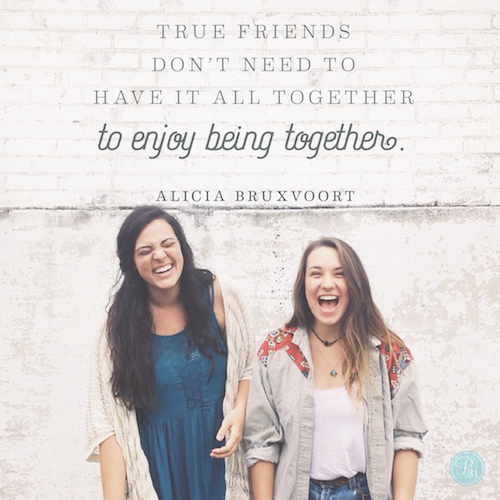 If you like what you find, please take a moment to sign up for your free subscription to The Overflow so you won't miss a single post, or connect with me on Facebook or Twitter so we can get to know each other better.
 And speaking of getting to know you, I'd love to meet you face to face this year. I'm  scheduling speaking engagements for the 2015-2016 school year, and I'd be delighted to be a part of your next women's retreat, moms' group, or holiday event. 
Of course, I can't promise I'll comb my hair before we meet, because sometimes bedhead is a sign of true friendship! I'm talking about that over at Encouragement for Today, If you haven't read my devotion, "When Bedhead is Beautiful," I hope you'll hop on over here and discover why good friends don't need to have it all together to enjoy being together.
But before you go, keep reading for a little more encouragement and for today's promised give-away.
****************************************************************************************************************************************************************************
   I sat in my mini-van in her driveway and agonized over what I would say when she answered the door.
We had been friends for a while; ever since the day we'd met in the sandbox at the park and helped our toddlers make a "sand cake" together.
We went to the same church and sent our kids to the same school; enjoyed the same books and favored the same kind of coffee.
We laughed often and swapped potty-training tales. We confessed our less-than-perfect mommy moments and shared our first-day-of-school tears.
We shared a comfortable friendship.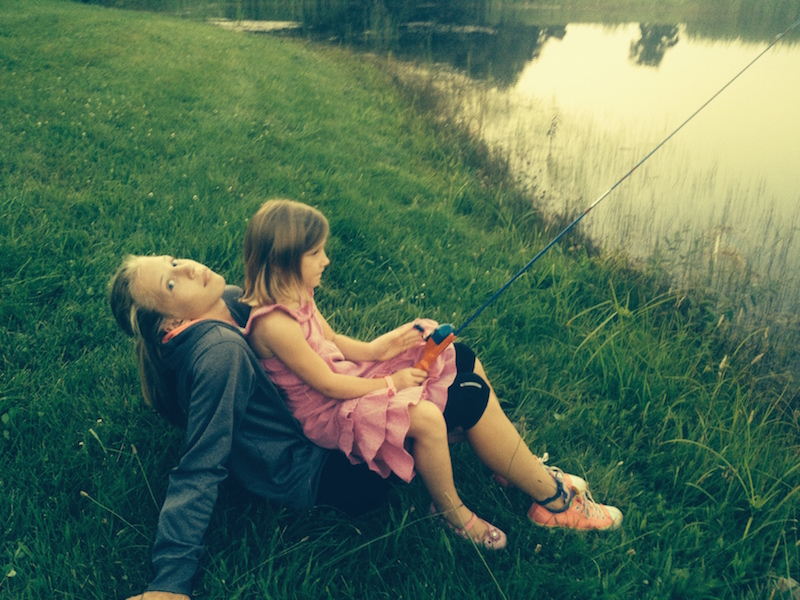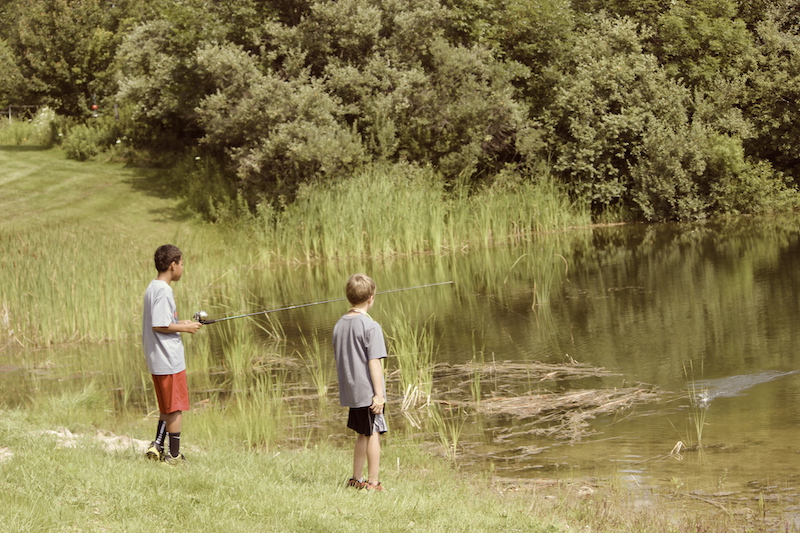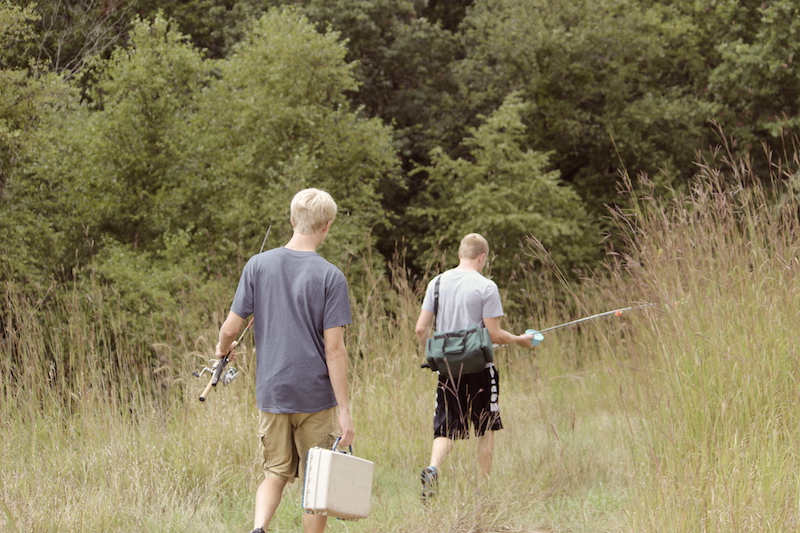 But this visit was different.
I could feel it in the flip-flopping of my stomach.I hadn't planned to stop, but something my friend had said at the park yesterday kept running through my head like a doleful echo. She'd masqueraded her vulnerability with a roll of her eyes and a flimsy giggle; had blamed her allergies for those tears threatening to zig-zag down her flushed cheeks. But it was evident that she was hurting.
And then that quiet nudge in my spirit had pressed firmly on my heart as I'd driven past her house on my way to the grocery store.
Right on cue, the Bible verse I'd read in my hurried morning devotion had emerged in my mind–
A true friend loves regardless of the situation,
    and a real brother exists to share the tough times.
-Proverbs 17:17, The Voice
And before I knew it, I was turning into the long narrow driveway that led to the two-story-white house with the red door.
But as soon as I shifted into park and sat idling in uncertainty, my heart pounded and the less-courageous me began to think of a thousand reasons to shift into reverse and make my way down the road to the grocery store.
What will I say? I worried
Part of me wanted to catch a glimpse of my friend beyond the curtain, while another part of me hoped desperately that she was gone.
I didn't have a counseling degree or any personal experience with the struggle to which she'd alluded.
I didn't have a comforting word or a lifetime of wisdom to share.
I had five kids and an overworked husband, a maxed out life and a sleep-deprived mind. Surely I had nothing to offer.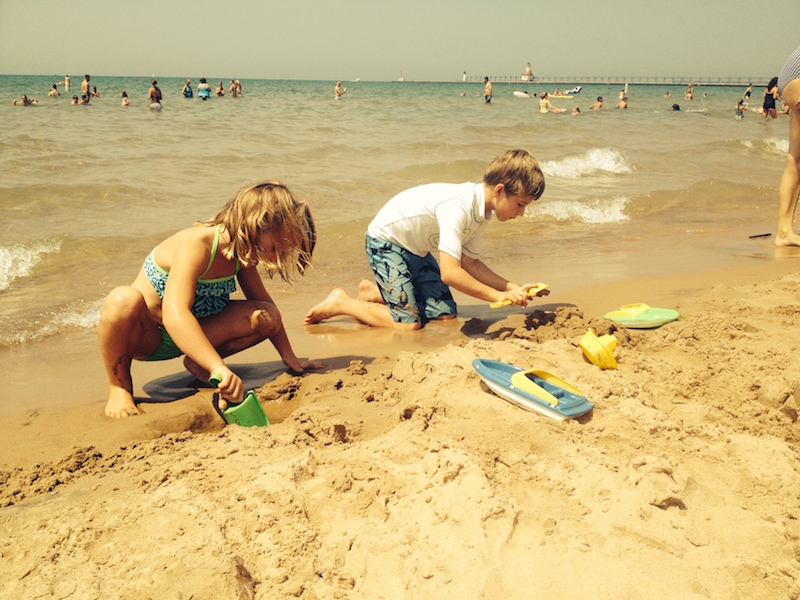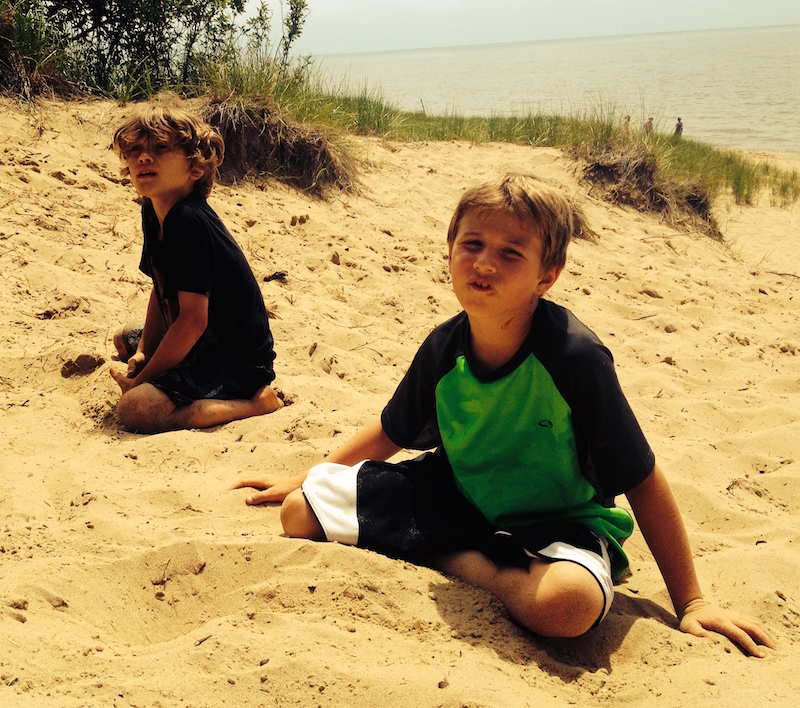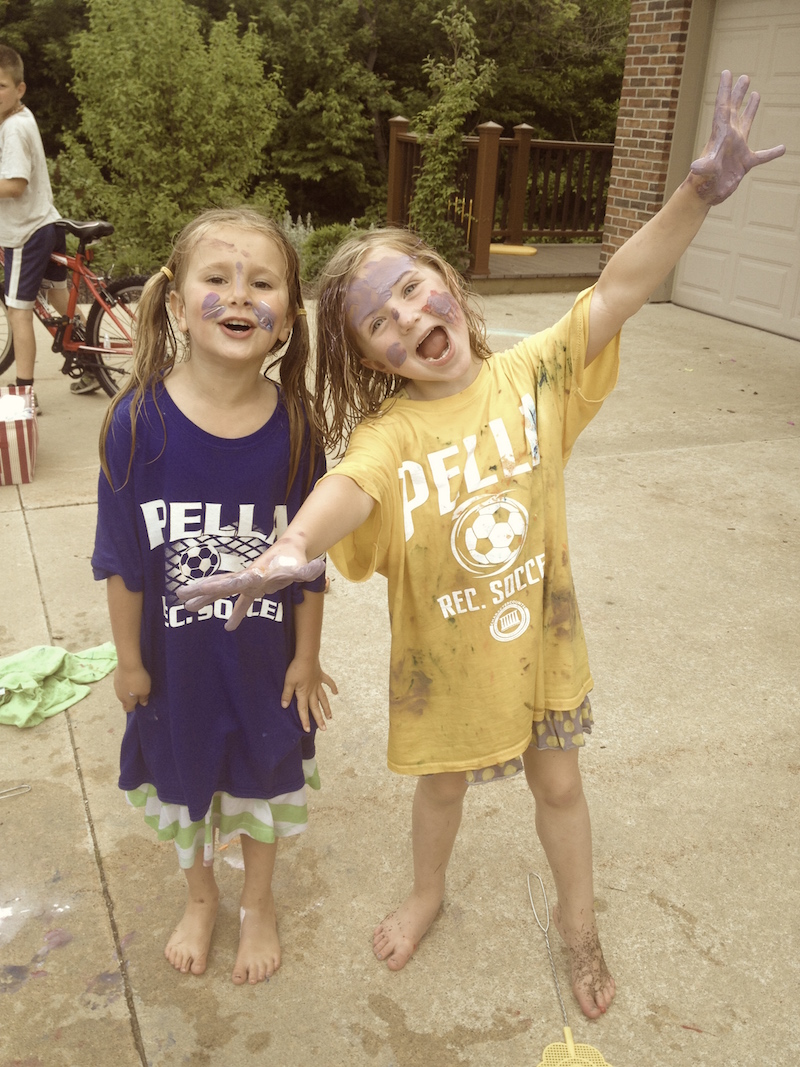 I was ready to slowly snake out of the driveway when I remembered a simple conversation I'd had with my six-year-old daughter not long ago…
Hannah had come home from first grade with a bloodstain on her sleeve and a splotch of dried up mud on her backside.
I'd waited for the tale to spill as we sat at the kitchen table munching on after school snacks.
I'd figured my chatterbox would eventually tell me why she looked like a survivor of a playground war. But Hannah just prattled about the book her teacher was reading and the picture she was painting in art class. She described her lunch in detail and talked about the acorns she'd collected during science class.
Finally, I pointed to her shirt sleeve and asked, "What happened today?"
Hannah cocked hear head in confusion and then glanced at her arm and studied the stain like she'd never noticed it before.
She shrugged her shoulders. "Oh, poor Grace had a bloody knee at recess."
My girl reached for an apple slice and stuffed it in her mouth, then cast me a lopsided smile with a cheek-full of food.
"And what about all the mud on your pants?" I probed.
"W—e—l—-l…." Hannah replied, her smile melting into a sheepish simper.  "Grace cut her knee when she tripped and fell in a puddle."
I raised my eyebrows and tried to imagine Hannah and her friend in the clumsy scene. "So you helped?"
"Kind-of…." Hannah replied. "I mean, I didn't have a Band-aid or anything, so…."
"Did you take her to the nurse?" I interrupted, still trying to imagine what had happened.
"No," Hannah admitted, "I just sat with Grace until the teacher came."
I stared at my third-born, my mouth gaping open. "You just joined her in the puddle?"
"Yeah.." Hannah said with a tender tone. "'Cause her leg hurt too bad to walk. And I couldn't carry her all the way inside. And the recess teacher was trying to fix a fight with the boys on the soccer field….and…the fastest boy in the class said he'd go run for help….."
Hannah sighed. "I think she just needed a friend to be with her while she waited."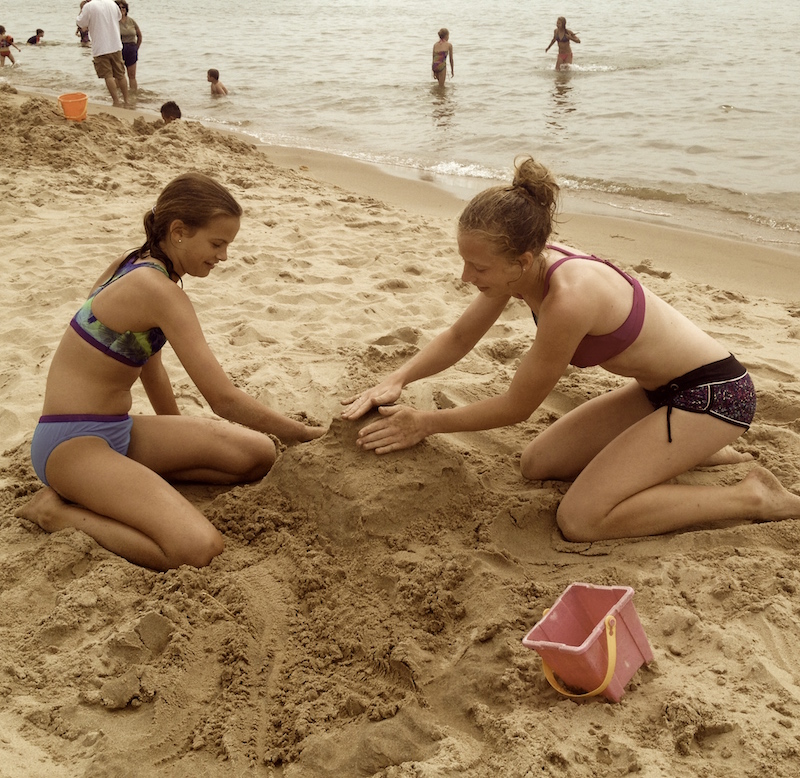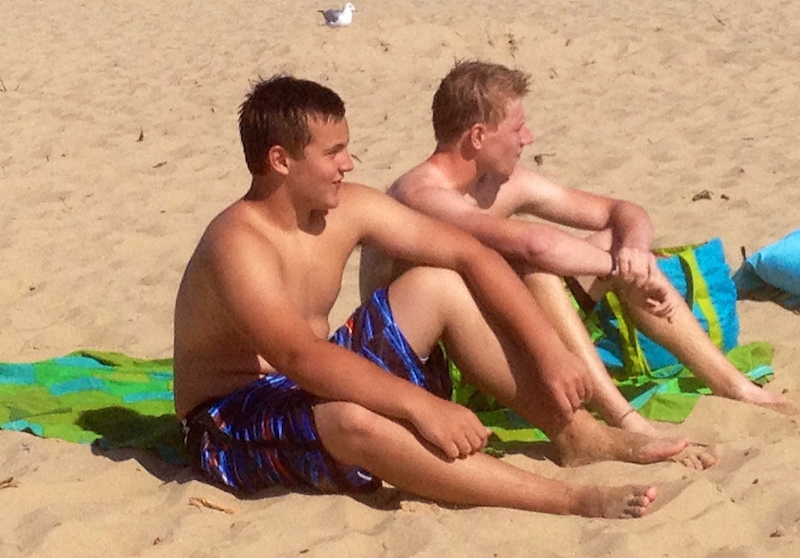 When we have nothing to give, we can give ourselves.
When we can't fix the problem, we can offer our presence.
When we can't heal a hurt, we can hold a hand.
When we can't find the words, we can render our with-ness.
Sometimes more than Bandaids or Bible verses, more than a rescue or a repair, our struggling friends just need someone who's willing to sit with them in the muck. 
To offer our with-ness in the wait…
Like Ruth staying with Naomi while she trudged through grief.
Or Jonathan meeting with David when his life was falling apart.
Like Luke sticking with Paul when he was imprisoned and persecuted.
Or like Jesus coming to be with us when we were wounded and lost….
Emily P. Freeman reminds us of this simple truth in her beautiful new book, Simply Tuesday...
"The truth is, people need our with-ness. They don't need for us to impress them with how spiritual we are.
They need to know they aren't alone. People need us to embrace a relational smallness,
accepting we are not the star, the counselor, the convincer, of the fixer.
Instead, we are a companion, willing to keep company with the soul of another."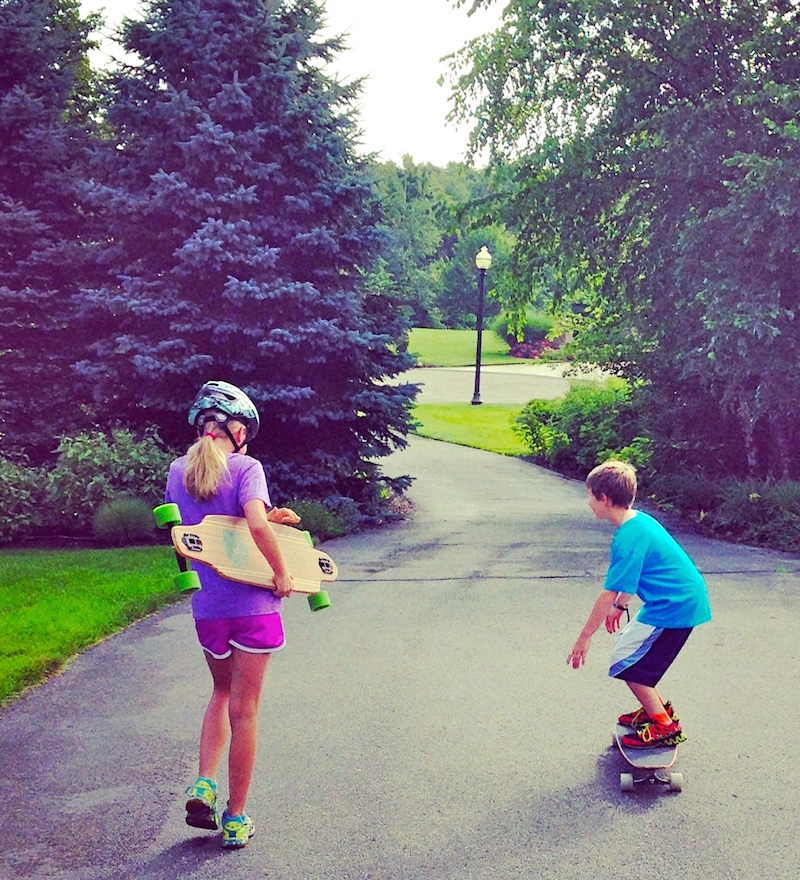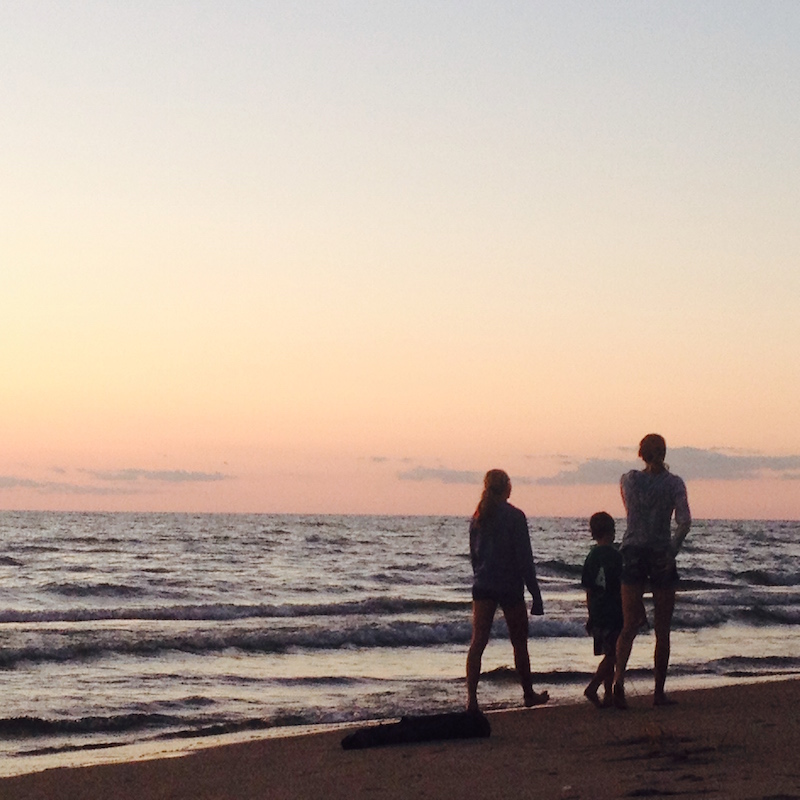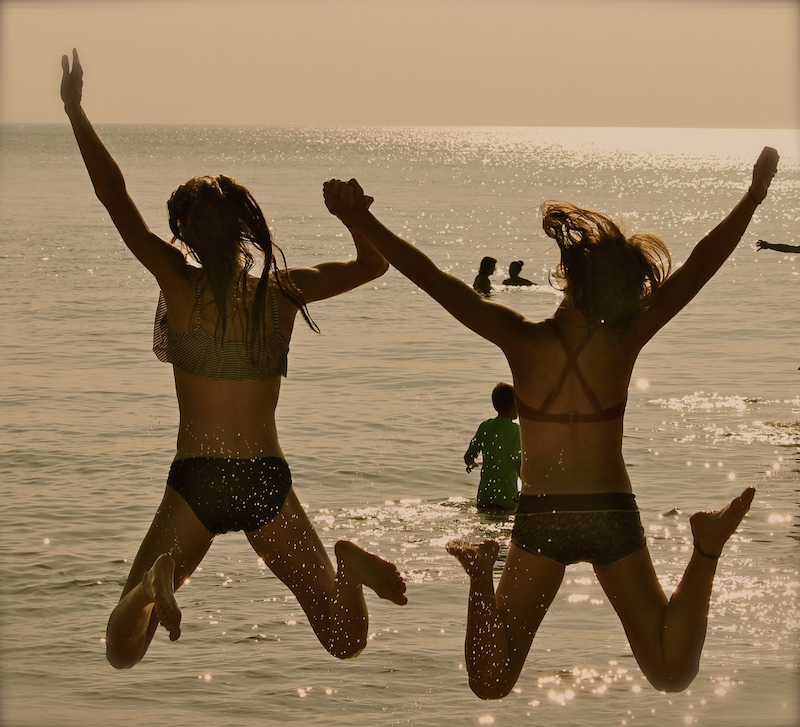 It had seemed to make perfect sense when my first-grader retold her tale— how the gift of just being with a hurting friend might be the greatest gift of all.
But as I sat there in the driveway, I wondered if it made sense for me.
If I knocked on the door I might mess it all up.
Say the wrong things.
Embarrass us both.
Wreck a comfortable friendship.
 Conflicted, I rested my head in my hands and talked to God in prayer.
And when I opened my eyes with a muffled Amen, I noticed a dried up splatter of chocolate milk stretching right across the knee of my favorite pair of jeans.
I knew that dingy splatter was just a battle scar from our morning breakfast chaos, but for some reason, in that quiet moment in the driveway, the unsightly brown blotch bore an uncanny resemblance to a chocolate brown mud puddle.
And with a giggle, I took a cue from a first grader who understands friendship a little better than her mama, and I finally surrendered to God's not-so-gentle nudge.
Then I slipped out of the van and headed to my friend's front door with nothing to offer but my stain-splattered self and my humble gift of with-ness.
*******************************************************************************************************************************************************************************Today I'm giving away thi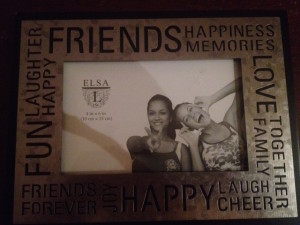 s beautiful silver frame in celebration of friendship.
I hope you'll use it to display a favorite memory you've captured with a friend.
Of course, if you don't have a picture yet,  maybe this frame will motivate you to plan a moment with one of your favorite friends and snap a picture while you're together.
Remember, combing your hair is optional, but smiling is not!
To enter for your chance to win this gift, just tell me what you most enjoy doing with your friends when you are just being together.