We Are His Daughters: When True Love Stoops
When my littlest girl was small, she often hid behind her dresser on the days when life was unraveling.
Tucked in the corner of her room where nobody could see her, she'd cry quiet tears or wail in frustration.
And more than once, her exasperated and exhausted mommy would crawl over mounds of toys and misplaced pillows and flatten herself against the dusty purple wall in order to hunch beside her downtrodden daughter.
I had no idea, of course, that those moments shared behind that scratched-up dresser were God's ingenious way of teaching us both about the very best kind of love.
The kind of Love that we celebrate at Christmas time.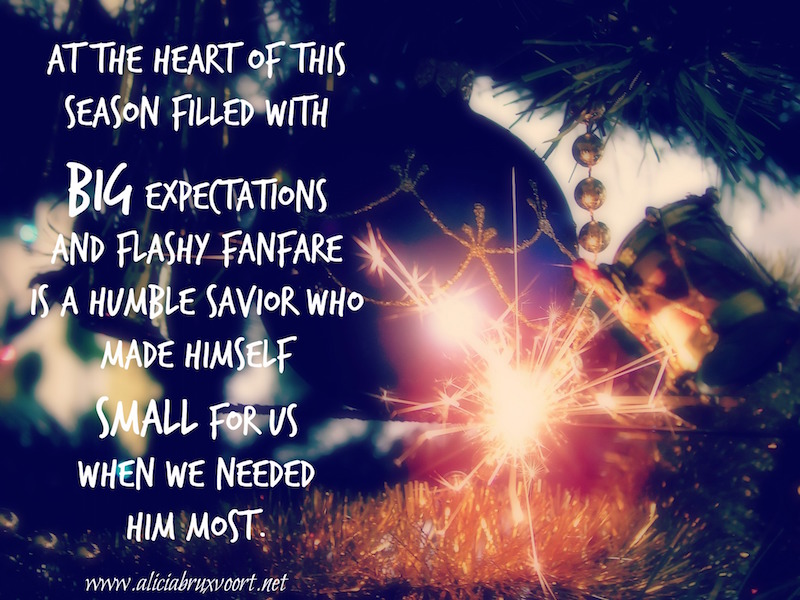 I'm over at We Are His Daughters telling a tale about hiding behind dressers and setting up our tiny nativity scene and re-discovering something we know but can so easily forget in the midst of the holiday flurry–
The BIGGEST love of all is LOVE that stoops.
Hope you'll join me there and together we'll celebrate the BIG gift of LOVE that becomes small.