So, if you're like me and you just can't quite let Easter go, won't you join us in keeping the story alive? 
This week, I modified a fun craft idea from Jenae at I Can Teach My Child, and I added my own short Bible lesson to an already marvelous idea.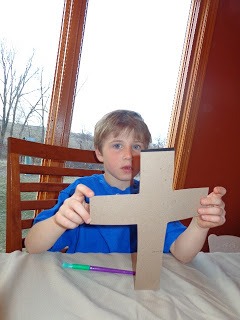 I gave each of the kids a plain cardboard cross. (I used the cardboard from the backs of some old notebooks and this template).
Then,  I asked,  "How would you describe this cross?"
The overall response was, "plain. boring. ugly." 
I probed: "On the day that Jesus was crucified, how do you think His friends would have described the cross?" 
(We read
Luke 23:26-49
 to bring the scene to life again in our minds.)
The kids decided that on that Good Friday long ago, the cross probably had seemed anything but good. 
They brainstormed words that might have described the cross on that day: terrible, ugly, mean, scary and sad.
"But is that how we see the cross today?" I asked. 
I reminded the kids of all the places that we see crosses today– on necklaces and in church buildings; on bumper stickers and on clothing. 
"Do we still think of the cross as ugly and scary?"  (The kids said, no).
We talked about how Easter morning had forever changed our view of the cross. No longer was it an ugly, rotten thing, but a beautiful reminder of Jesus' great love for us. 
Josh, of course, pointed out that what happened on the cross is STILL HORRIBLE and UGLY, but he agreed that what the cross means to us now is awesome and special. 
Finally, we looked up
I Corinthians 1:18
and talked about what the Apostle Paul had written:
"
The message of the cross seems foolish to those who are lost and dying. But it is God's power to us who are being saved."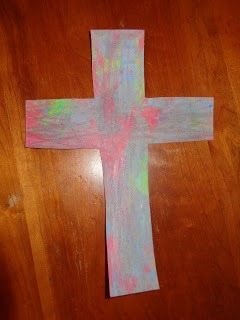 Hannah  summed it up like this- "If you aren't one of Jesus' friends, the cross is still just an ugly old killing thing. But if you do know JESUS and you are His friend, then the cross is really an amazing gift." 
With that, I invited the kids to make their ugly cardboard crosses beautiful so we could be reminded of how Easter changed everything- even the horrible cross.

We had a blast with this craft. It was a bit messy, but it cleaned up super easily, and it ended up being a fun new way to paint. (Thanks again to Jenae for the creative inspiration!)



First, we added some washable paint to a few bowlfuls of Barbasol shaving cream.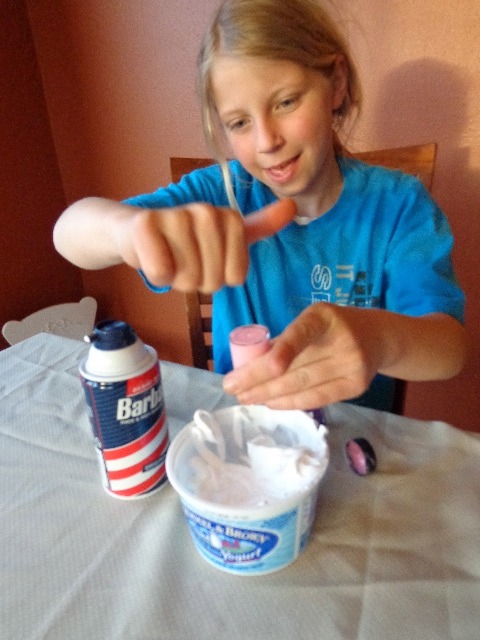 Then, we used plastic spoons to spread heaps of the "creamy paint" over the cardboard crosses.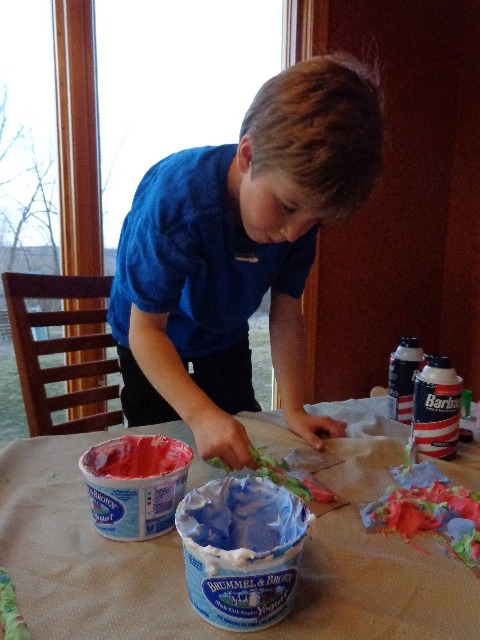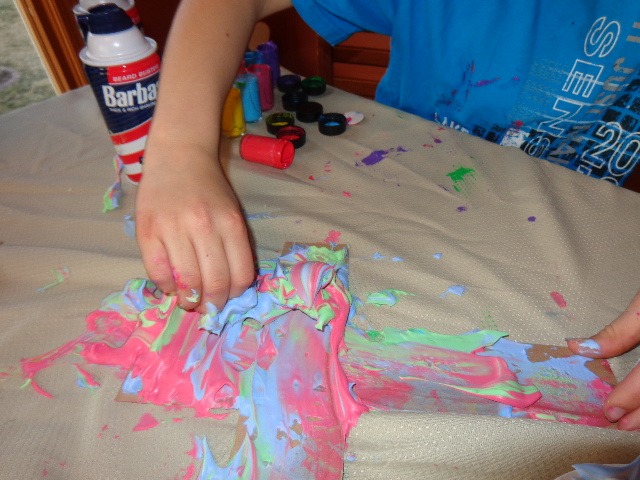 Once the crosses were covered, we used craft sticks to shave down the heaps of shaving cream.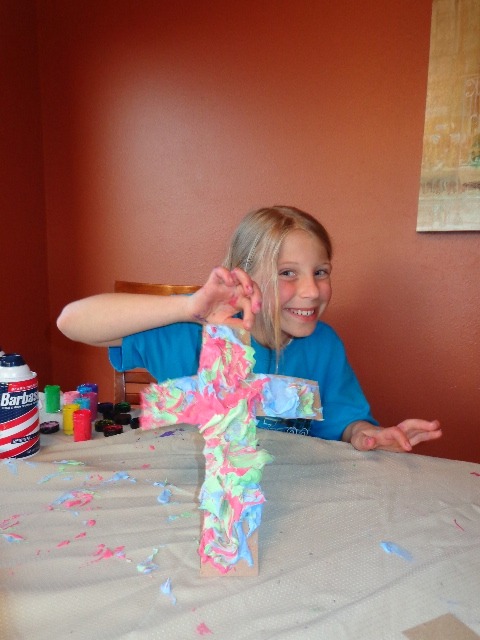 M
aggie LOVED this step. She kept saying, "I'm being just like Daddy! It's like my cross has a BEARD!"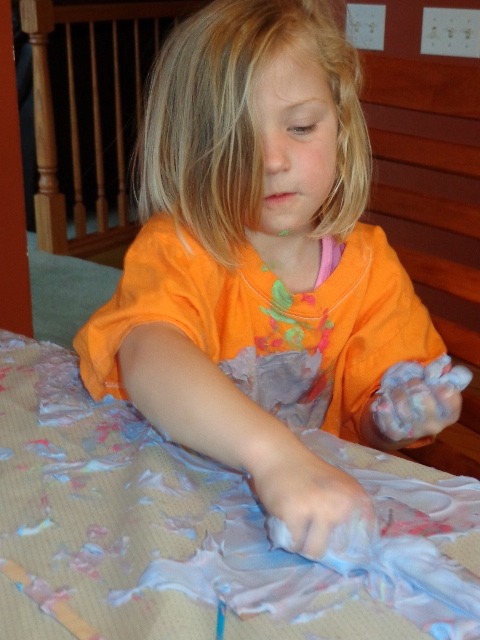 When the crosses were completely "shaved," we let them dry overnight.
The result was was three beautiful rainbow crosses!