A Prayer for the One who will Hold my Son's Heart
So, it's dark outside.
And the wind is howling its doleful dirge before dawn. And I'm sitting here in my polka-dot pajamas, cupping my steamy mug of coffee and praying for you.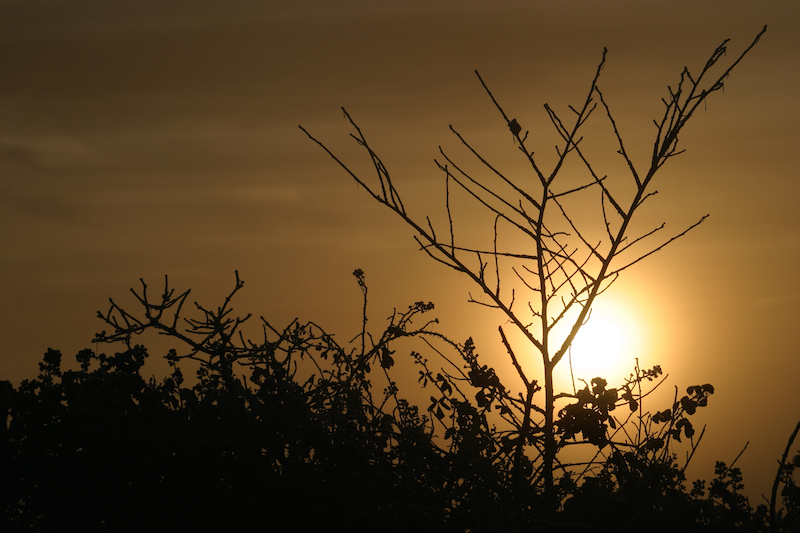 It's a crazy thing—the way I love you already and we've never met; the way you sneak into my thoughts at the strangest times and I can do nothing but wrap my dreams around you and carry you straight to my Savior's heart. 
I remember the first time I thought of you…
My firstborn was just a bundle of wrinkles and wails, and the moonlight was keeping us company as we rocked the night away in that brand new leather rocking chair next to his crib. I'd been singing to him for hours, humming my favorite Sunday School medleys and making up lull-a-byes. But somewhere around 2 AM, I heard my husband padding to bed after a round of late-night studying, and I began to sing that Steven Curtis Chapman song from our wedding—
The one that promises, "Tomorrow morning if you wake up and the sun does not appear, I will be here…"
And just three-weeks into motherhood, I realized that I wasn't going to be the only woman who loves my son.
It was a startling thought for this new mommy who was still trying to fit back into her"normal jeans" and trying to figure out how to calm a crabby baby and how to nurse around the clock and how to cover up those black circles beneath her eyes that never seemed to disappear.
I didn't know much about being a mom, and I knew even less about raising a son into manhood, but in that quiet moment of epiphany, I knew I needed to hold you, too.
I needed to hold up in prayer the one who would someday hold my son's heart.
So, as hot, hormonal tears drizzled from my tired eyes onto that precious bundle in my arms, I prayed for you.
The moonlight was dancing across that ugly brown carpet in the nursery, and I remember asking Jesus to shine on you, too, wherever you were.
I've asked that a thousand times over the years, dear one—for your life to be wrapped in the light of Christ, for your heart to be wooed by His radiant love.
I've prayed for you on quiet nights while I've rocked other babies in my arms (yes, that boy who will one day be your husband is an amazing big brother).
And I've prayed for you on noisy days while I've wiped sticky fingers and sticky faces and wondered if I'd ever find the bottom of the laundry pile.
And as I've tended to small things, I've asked Jesus to do a BIG work in your life.
I've asked Him to woo you, to wow you, and to delight you with His presence.
I've asked Him to fill your holes with His perfect love and to plant His dreams deep in your heart; to turn you into a seeker of grace and a believer in miracles.
And I've wondered, sometimes, when I'm placing you in His arms, if you can feel Him holding you, too.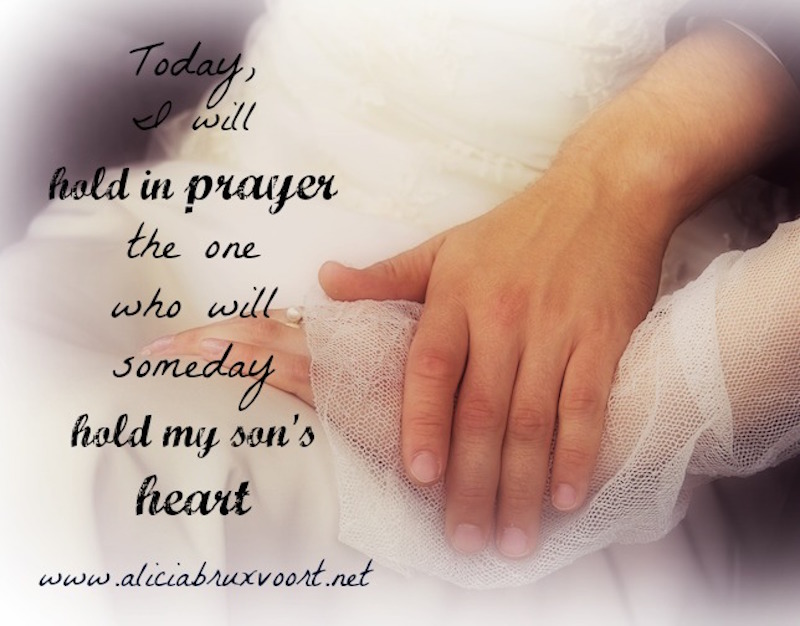 I think about you more these days.
Probably because my little boy isn't so little anymore.
I wonder if you like walking barefoot on sandy beaches or if you prefer waltzing in heels or hiking mountain trails in dusty boots.
I wonder if you like nuts in your cookies or butter on your bread.
But more often than not, I wonder what kind of story our Savior is scripting with your life and when our tales will tangle.
I don't know your name or where you live. I don't know the color of your hair or the color of your eyes.
Because all of God's daughters are.
And I pray that you know that, too.
You are loved.
And you are covered in prayer.
I may not know who you are, but I am certain of Whose you are.
And someday, after I've watched my son catch his breath at the sight of you all dressed in white and glowing with hope; someday when I know your name and call you daughter (and maybe you call me friend), I'll tell you about that night in the rocking chair when I first thought of you.
And then you'll know that long before you found your place in our family, you had a place in my heart.
For whom are you praying today, dear friends?  Leave me a comment and I'll join you in prayer.
photo credits: © Britishbeef | Dreamstime Stock Photos and © Olga Vasilkova | Dreamstime Stock Photos