The Mom Initiative: How to Make the Best Summer Memories
Summer is coming to an abrupt end over here.
In one week we'll be trading swim bags for backpacks and flip flops for tennis shoes.
And, as always, with a new school year looming large and a quick summer fading fast, I find myself looking back over the past few months and wondering what my kids' favorite memories will be from the summer of 2016.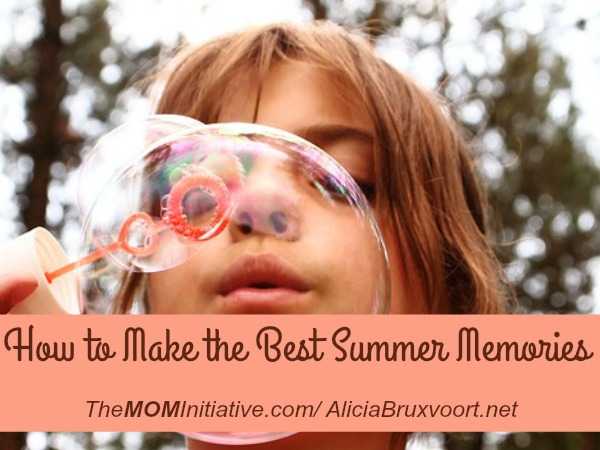 And even though I know it's been a good stretch, I also find myself worrying and wondering—
"Did we do i well?" Did we savor our moments?  Did we make great memories?  Did we enjoy the gift of time?
But before I drive myself crazy with my wonderings, I remember a lesson I learned from a  little boy in a top bunk one moon-lit night long ago.
And I take a deep breath and remind myself that I don't need to worry.
'Cause I know the secret to making the BEST summer memories.
And you probably do, too!
I'm sharing allover at the M.O.M. Initiative today.  Hope you'll join me there!