How to Love the Child You've Got (Instead of Wishing for a Different One!)
Monday, 09 March 2015 06:36
Alicia Bruxvoort
Welcome, friends! I'm so glad you're here.
I've been saving a seat for you!
If you're stopping by from Proverbs 31, I hope you'll stay a while and enjoy a second dose of encouragement.
If this is your first visit, please make yourself at home and look around. Leave me a comment or connect with me on Facebook or Twitter. I'd love to get to know you better.
If you like what you find, feel free to sign up to have The Overflow trickle quietly into your in-box each week. Just subscribe on the sidebar before you leave and you won't miss a single post.
Of course, it's always more fun to meet face to face! I'd love to speak at your next women's gala, weekend retreat, or  mom's night out. I'm still scheduling speaking engagements for 2015. You can check out my most popular topics here , and contact me at Overflow@aliciabruxvoort.net if you have any questions or want to learn more about my speaking ministry.
Over at Encouragement for Today,  I'm talking about that one day my son told me he wished he had a different mommy.
And you know what? His wish has come true!
You're gonna want to read all about it.
But first, let me tell you about the day I wished I had a different child (okay, the years I wished I had a different child).
And how I came to choose the one I've got…
*****************************************************************************************************************************************************
I remember the moment I realized that my firstborn had been switched at birth.
The mistake hadn't been evident right away.
But, in time, the truth seemed obvious.
What else could explain this child who was so different than me?
I'll admit, in the beginning it had seemed plausible that the miniature bundle of soft pink flesh and coos belonged to me. After all, he'd worn that cute little hospital tag around his ankle with my name carefully printed on it, and those baby blues beneath his long black lashes had certainly favored mine.  He had a birth certificate bearing our family name and slender pink lips that resembled his Daddy's gentle smile. And if his first hospital photos had been black and white, they might have been mistaken for his great-grandpa's mugshot.
But when that bundle of wrinkles and wails morphed into a precarious parcel of determination and drive, I began to suspect that something was amiss. My hunch was confirmed on that day when that two-year-old who had captured my heart in the delivery room on a sultry August night looked me straight in the eye and declared with a stomp of his foot, "You're not the boss of me."
And that's when I knew it for certain– We'd made a grave mistake.
This child couldn't possibly be ours.
The little boy with his mommy's eyes and his daddy's smile wasn't anything like his supposed parents. His daddy was easy going and quick-to-laugh, but our tow-headed toddler was serious and intense.
His mom was creative and communicative, but our firstborn was quiet and persistent, calculated and determined.
 I felt confounded by my firstborn's temperament and wondered why God hadn't made my long-awaited son a little more like me.
After all, how can a mom parent a child she doesn't understand?
Lukas saw life as a race to be run; not a journey to be savored, and he approached every day with an ardor that left me exasperated and exhausted.
Lukas's feet never slowed. Not for a hug. Or a walk. Or a cuddle.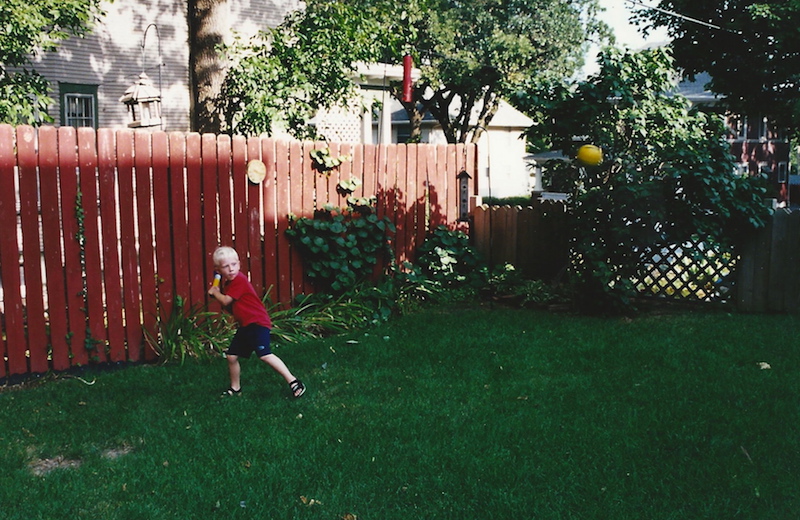 And as the months turned to years, I secretly wished that God would change him.