When You Find the Friend Who Has Been There All Along
Hi, friends. I'm so glad you're here!
I know there are many places you could be today, and I'm thankful you've chosen to spend a few minutes with me.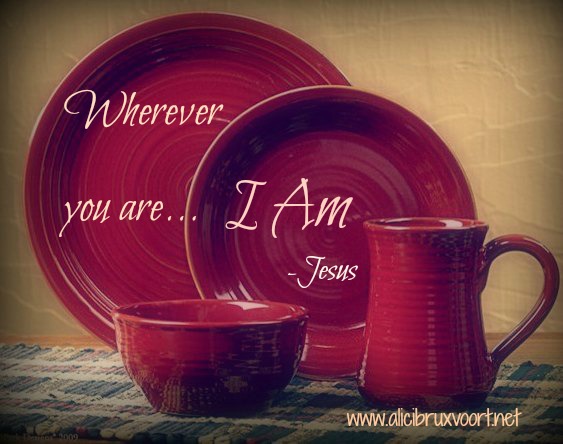 Whether you're an old friend or a new one, I pray that you'll be blessed as you linger in this place where faith is spilled and souls are filled.
If you like what you find, I hope you'll sign up on the sidebar for a free subscription to The Overflow! Or connect with me on Facebook or Twitter sometime in the days to come.
Over at Encouragement for Today I'm talking about my own struggle to hear from God and what a fast-footed little boy taught me about listening with my eyes. If you haven't read that devotion yet, I hope you'll stop by P31 Ministries  and check it out.  But before you go, keep reading and I'll tell you how a red plate helped me see Jesus in the midst of my daily grind. (And I'll let you know how you can sign up for today's give-away!)
*******************************************************************************************************************************************************************************
When my first-born daughter was in preschool, she came home one afternoon with a pressing question on her mind.
 "Mommy, what does Jesus like to eat?"
The baby on my hip was tugging at my hair and the soup on the stove had begun to simmer,  but I paused for a moment to look my four-year-old in the eye.
I hunched down to respond to her question face to face, but my mind felt numb from sleep-deprivation and the exhausting monotony of motherhood, and I couldn't seem to formulate a clear thought, let alone remember a Bible verse that described my Savior's food preferences.
Finally, I cast Lizzy a lame smile and offered her a pithy answer.  "He probably loves fruit. After all, that's what He planted in the Garden of Eden, right?" 
I braced myself for a barrage of questions, but my curly-haired girl flashed me a grateful grin and nodded  in agreement. Then, she ran out the door to join her big brother in the sand box.
I stirred the soup and jostled the baby. I gathered dishes from the cupboard and plucked napkins from the drawer as the hungry one on my hip fussed to be fed.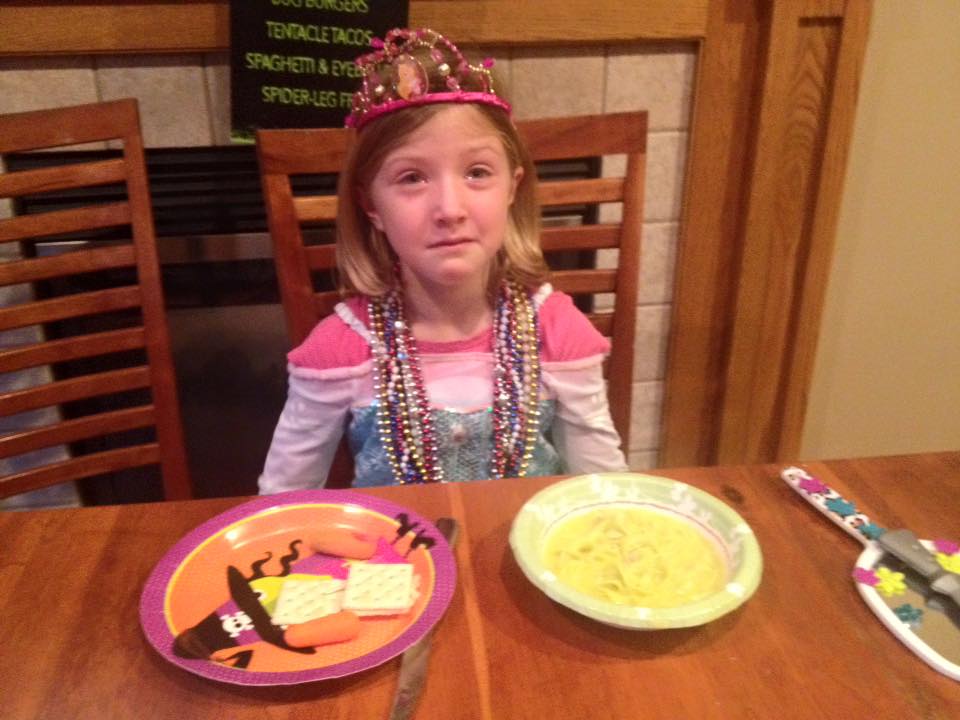 Outside my window, my playful duo was making "soup", too, stirring their concoction in a bright orange sand bucket and laughing together like the best of friends.
I set the table with plastic bowls and stout silver spoons, and I tried to ignore the pangs of loneliness that poked at my heart. I put the baby in the nearby bouncy seat, turned back to the cupboard to gather the glasses and wished that I were setting an extra place at the table for a friend.
My husband was working late again, and the thought of sharing one more meal alone with our four miniature munchers only amplified the cavernous ache I felt inside.
My toddler was singing a homemade song in the other room, and I thought about how the voice of a friend at my dinner table would be music to my ears. I loved my family and I was grateful for the gift of motherhood, but I'd never imagined just how lonely life with little ones could be.
My hands were full, my heart felt empty.
I heard footsteps racing across the wooden planks of the deck and then big brother's voice shouting, "Come on, Lizzy! You can do it! Run faster. I'm waiting for you!"
I smiled and knew that little sister's feet would be moving faster as those cheers spurred her steps. And, suddenly, I wished I had  I had an empathetic encourager to cheer me on, too,  as the day stretched long and my patience stretched thin. 
My sand-box cooks tumbled through the door and we gathered around the table for dinner. I bounced the baby on my knee and listened to knock-knock jokes, cleaned up spills and refilled milk cups.
And I didn't think about my pre-dinner wish until early the next morning when I followed the aroma of fresh-brewed coffee into the kitchen…
I was exhausted from pacing the halls with a colicky baby all night and overwhelmed with the thought of wiping dirty faces and bottoms and floors for another endless day. The hours ahead loomed as cantankerous and colossal as the mountain of dirty laundry  in my basement, and the realization that my the three little ones that would soon be slipping from bed merely fueled my funk.
I looked around my quiet kitchen and wished, once again, for a friend to share my angst.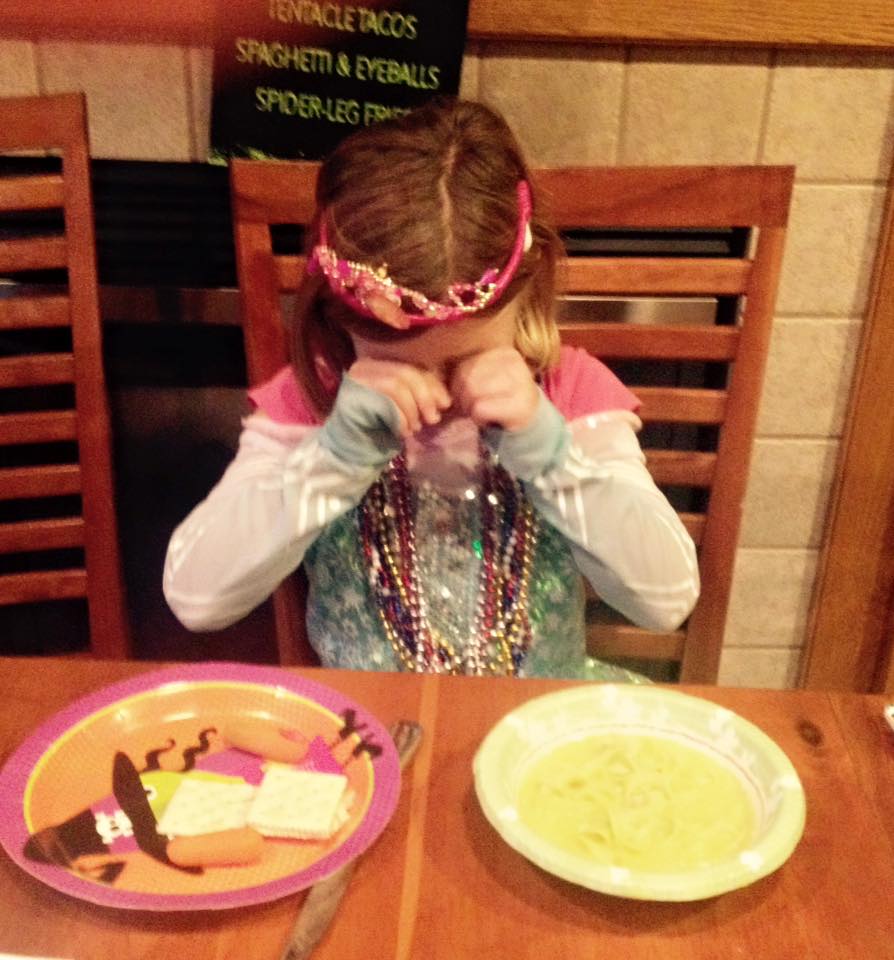 That's when I spotted it:  a curious splash of red on the edge of our battered kitchen table.
I stopped and marveled at the stirring sight.
Setting elegantly at the head of our old wooden table was a red china plate dotted with an overripe banana, a clump of purple grapes and a shiny green apple.
Next to the humble spread of fruit lay a cheap white paper napkin with a simple misspelled message scribbled across its surface in sloppy crayon letters:
Welkum, Jesus.
My tired eyes teemed with tears.
I slumped onto a sticky wooden chair near the crimson plate and rested my weary head in my hands.
The Friend for whom I'd been wishing had been here all along.
It had simply taken the faith of a child to see Him.
And a shiny red plate to open the eyes of my heart to His presence.
I reached for my Bible as the dark gave way to dawn beyond my kitchen window, and I read my Friend's words of promise like a thirsty sojourner drinking long and deep–
I call on you, my God, for you will answer me;
    turn your ear to me and hear my prayer. -Psalm 17:6
And while the sunrise painted the new day awake, my soul woke up just a little bit, too.
And before I closed my Bible to retrieve the crying baby from his crib, I echoed my daughter's simple prayer…
"Jesus, You are welcome here."
In the hours that followed, the laundry pile didn't miraculously shrink and the dirty diapers didn't change themselves. The baby didn't stop wailing and the toddler didn't stop arguing.
But something inside of me began to shift and that silent ache began to dwindle.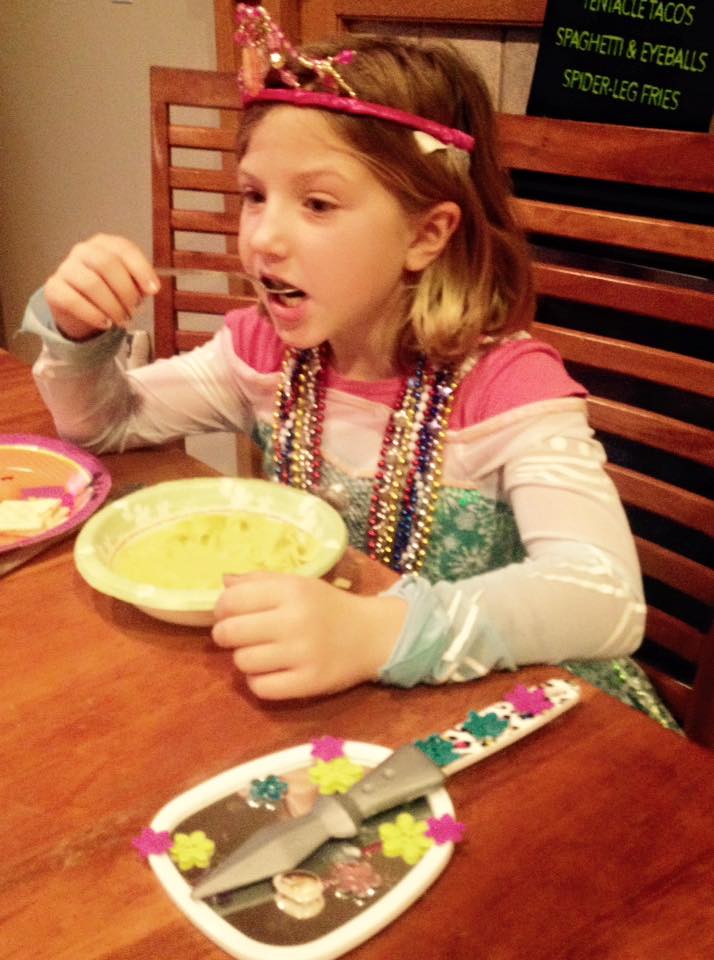 Because that red plate perched at the table's edge reminded me that I've got a Friend who is willing to join me in my mess.
And His name declares that I'm never really alone.
 Immanuel, God is with us. 
 **************************************************************************************************************************************************************************
Sometimes the first step to hearing from God is to see Him right where we are.
When we begin to remember that Christ is with us, when we begin to invite Him into our moments and our days, then we set ourselves in a position to hear His voice above the clamor of the daily grind.
Today, I'm giving away a pack of red plates for you to set on your table as a simple reminder that Jesus is with you.
And along with the plates, I'm giving away one of my favorite books!
Priscilla Shirer's  Discerning the Voice of God has really helped me in my quest to listen to the Lord and tune my ear to His voice. I'd love to share a copy with you. To enter to win just leave me a comment telling me who you would most like to host as a dinner guest around your table tonight.
(And of course you'd serve your guest on a bright red plate!)