When You Don't Want to Miss the Christmas Miracle
Hello!  Welcome to all who are stopping by from Proverbs 31Ministry today. And merry Christmas to my new friends and old!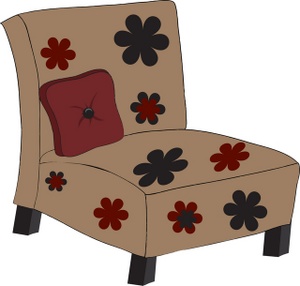 I'm always honored to share a few minutes with you here at the Overflow! If you like what you find and would like a little inspiration to dribble into your inbox now and then, feel free to subscribe to my monthly posts on the side bar or connect with me on Facebook or Twitter. Over at Encouragement for Today, I'm telling a tale of a naughty toddler, an exasperated mama, and a lesson I learned about Christmas while huddling in a cramped corner.  But before you go, let me tell you about another little girl who helped me recover my waning wonder many Christmases ago…
******************************************************************************************************************************************************
It happened thirteen years ago in a grocery store in Lincoln, Nebraska, but when I think about that awkward moment in the check out line, I can still feel the red hot embarrassment that rose from my neck to my cheeks. The store was bursting with holiday shoppers and my one-week-from-due-date belly was bursting with our third child. And my three-year-old daughter Lizzy was bursting with excitement as she anticipated the arrival of her new sibling and the thrill of the Christmas season that was unfolding in lights and color all around us.
Maybe it was the giddy gladness of those the tinny Christmas tunes streaming from the speakers overhead or the giant inflatable Santa Clause that had greeted us as we'd hurried through the doors of the grocery store that morning, but for whatever reason, my daughter could not contain her joy on that winter's day long ago. So, as we in a slow, snaking line waiting for our turn at the check out counter, my curly-haired girl flashed an endearing smile to the gentleman behind us.  She sidled up beside him as if they'd been best friends for ages. Then, with a twinkle in her big blue eyes, she asked the silver-haired senior, "Do you see my mommy's BIG tummy?"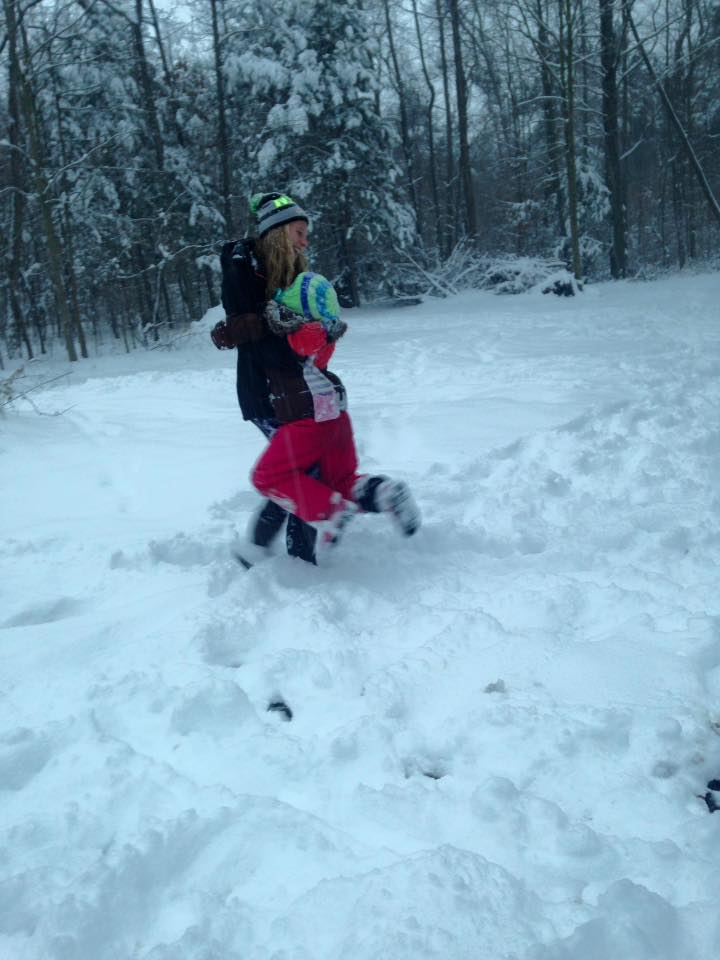 Right on cue, the poor man's eyes bolted from the smiling face of my little girl to my bulging midsection. I felt the burn of a rising blush as Lizzy drew nearer to her captive audience. She stood on her tiptoes and craned her neck so she could loudly whisper something in that poor man's ear.
"You won't believe what God is GWOWING in there!"  She paused for dramatic effect, batted her long lashes and then fired the punch line with breathy glee:  "I know it looks like a basketball, but it's weally A MIWACLE!"
The old man feigned a look of shock to satisfy my daughter and then grinned over her bobbing head at my crimson face.  I flashed him a paltry smile and sighed with relief when the cashier gave me the go-ahead to unload my groceries on the moving belt. Of course, I tried to pretend that the cashier was just chuckling to herself because she had a joke running through her head, but the way she kept glancing furtively at my belly, I knew she'd overheard that my little girl's declaration.
I sighed and wished my own excitement matched my daughter's ever-growing sense of wonder. Lizzy's awe had grown with each added inch of my skin-stretched middle. But sadly, as the press of the holidays hovered close and the aches and pains of pregnancy clamored loud, my wonder was waning fast.  And on that day in the grocery store, the miracle beneath my heart felt heavy and cumbersome rather than wistful and wondrous.
Please understand, I was incredibly thankful for the blessing of my third born. I'd hoped and wished and waited for the child in my womb. I'd walked through the treacherous waters of infertility with too many friends not to be keenly aware of the lavish gift I'd been given. But the closer the calendar inched toward the arrival of the baby, the more my eyes were fixed on the must-do's in front of me instead of on the miracle inside of me. And when my eyes shifted from the baby to the busy-ness, my zeal was zapped.
Once my groceries were bagged, I grabbed my daughter's hand and headed to the parking lot. I pushed my cart over dirty clumps of snow and piled my heaping bags of groceries in the trunk of our minivan. And though snowflakes danced around me and my daughter chattered joyfully at my side, all I could see were those brown bags filled with reminders of my endless to-do list. With the impending arrival of the baby framed by the buzz of the holidays, I wondered how I would get everything done.
There were ingredients for the snacks I'd been assigned to bring to the Preschool Christmas program and for the dessert my husband needed to bring to the annual decorating party at his office. There were ribbons for the plates of cookies my Bible study had agreed to drop off at the nursing home cookie exchange and wrapping paper and bows for all those Christmas gifts I'd bought and stashed in my closet for safe keeping. Of course, there was duct tape for hemming that shepherd costume my son had to wear for the church Christmas program ('Cause duct tape is the only sewing machine this mama knows how to use). There were stamps for all those Christmas cards we would soon be sending out with the baby's birth announcement tucked inside. And toilet paper and dish soap and diapers, of course, because ordinary life doesn't pause even for the most wonderful time of the year.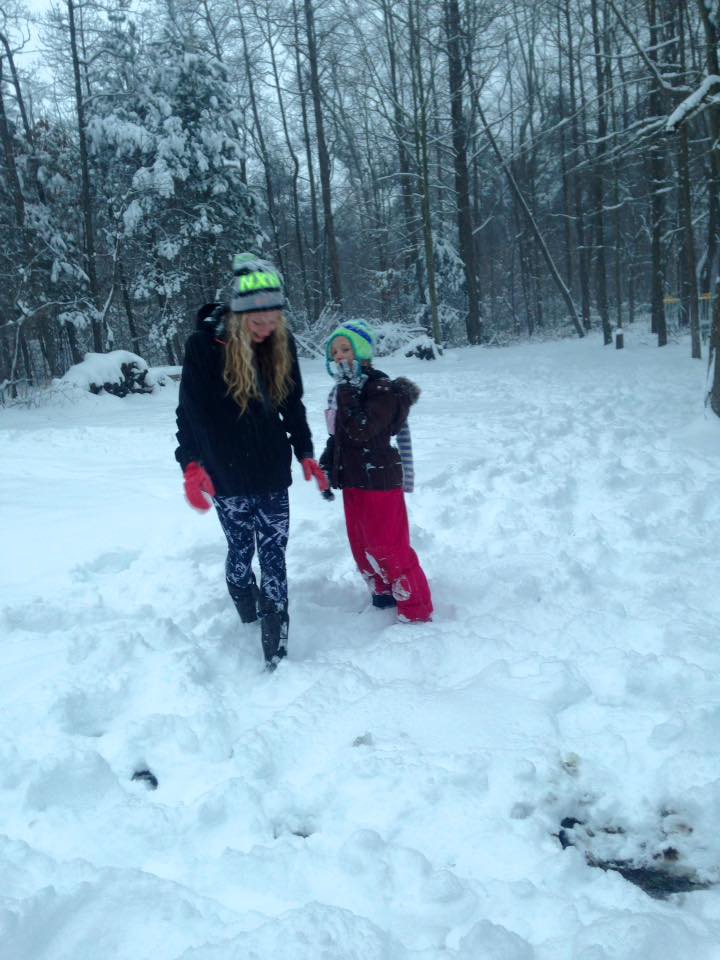 I sighed and tried not to think about my heartburn or my aching swollen feet. Then I buckled Lizzy in her carseat and veered the van out of the parking lot. While my daughter oohed and ahhed over the lights strung through the neighborhoods as we drove home, I found myself wrapped in a bah humbug spirit.
Maybe you understand the feeling as Christmas draws near.
Maybe your eyes have shifted from the baby to the busy-ness as well.
Perhaps the must-do's are stealing the miracle of Christmas for you, too.
After all, a heart can burn and feet can ache and the weight of the season can grow heavy when we fix our eyes on the doing instead of the adoring.
And as we anticipate the birth of the Christmas baby, we can find ourselves stretched and stressed like a woman I once knew standing in a long grocery line in the middle of the most marvelous time of the year.
But that giddy preschooler taught me something that I try to remember as Christmas draws near.
You, see, after we left the grocery store on that day long ago, we headed home with that trunk full of to-do's.  And one block shy of our address, Lizzy spotted a little wooden manger laced with lights "Look, Mommy! Look at that manger. Do you see it?"
By the time I turned my head the manger was out of sight…"Did you see it, Mommy?" Lizzy crooned.
"No, Honey," I responded apologetically.
"Oh, Mommy," she laughed as she wrapped her fingers around her big blue eyes like a pair of glasses and offered them to me in a silly playful gesture. "You probably just need to borrow my eyes…"
It was just a goofy three-year old charade, but something in my spirit squirmed with conviction when my little girl offered me those imaginary glasses. I didn't think about it again  until I'd unpacked the groceries, cleaned up the lunch dishes, and settled my two youngsters behind closed doors for a midday rest.  That's when I  plopped onto the couch to elevate my swollen feet. I was far too tired to tackle that list of holiday to-dos, so I picked up my Bible and turned to the Psalms.
And, suddenly, a simple verse meticulously underlined in blue ink leaped off the page and tugged at my heart.  "The Lord has done this.  It is marvelous in our eyes!" (Psalm 118:23) and my daughter's playful words echoed boldly in my ears–"You probably just need to borrow my eyes…"
Tears welled and the baby in my womb gave my stretched stomach and mighty kick.
And, suddenly, I realized that I'd been missing the miracle in my midst.
And with a humble heart, this weary and wonder-lacking woman bowed her head right there on that ugly plaid couch where I sat with swollen ankles and a grumpy spirit and prayed,
 Lord,  Please give me new eyes this Christmas. Eyes to see the marvelous.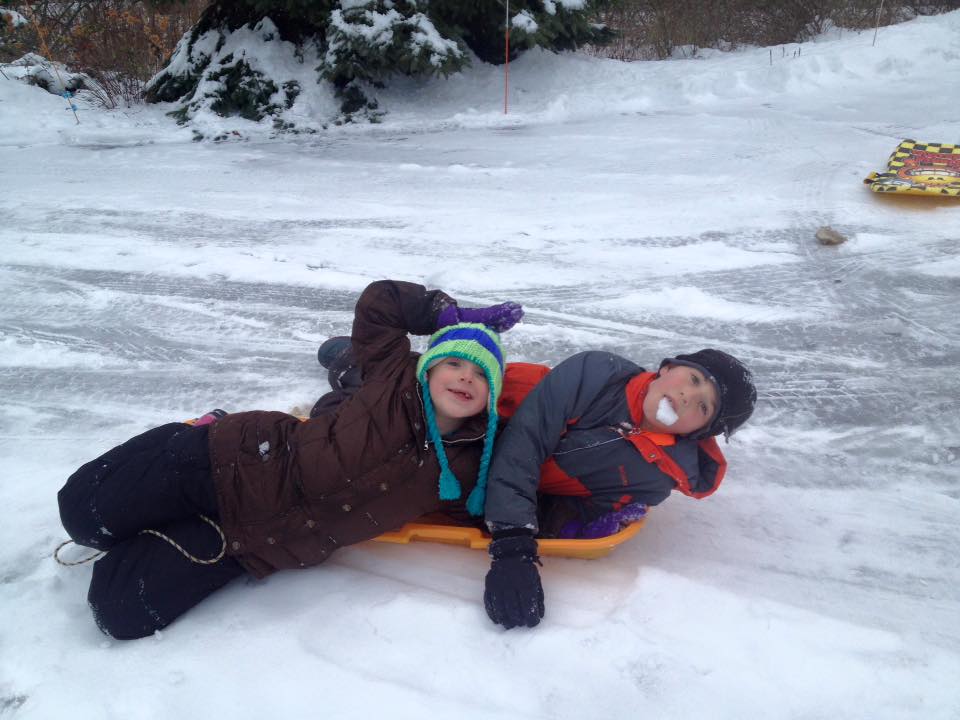 And though it's been years since I uttered that simple prayer, each year as the hustle and bustle of Christmas time press in, I remind myself that wonder begins with the eyes.
It's a small shift of vision from the must-do's to the manger, but it's the biggest step we can take toward joy this Christmas season.
Because when we really think about it, Christmas is always about the baby.
And if we miss the manger, we miss the the miracle.
It's backwards and upside down. And it has nothing to do with must-do lists or party plans, with tinseled trees or shiny packages.
And it has everything to do with a love so lavish our great big God became small to offer us the gift of his immeasurable grace.
The baby whose birth we'll soon celebrate gave up the riches of Heaven so He could offer us the treasure of His presence on earth.
Philippians 2 puts it like this–"Though he was God,[Jesus]…did not think of equality with God as something to cling to. Instead, he gave up his divine privileges; he took the humble position of a slave and was born as a human being.When he appeared in human form, he humbled himself in obedience to God and died a criminal's death on a cross."
So, if we're short on awe and long on angst this Christmas, maybe we need to shift our gaze from the grind to the GIFT, from the mayhem to the manger.
Because what God has done is marvelous.
My preschooler is a teenager now, and so is the baby who made my stomach bulge like a "basketball" many holidays ago.
But I still find myself asking for new eyes each Christmas.
Because Jesus is with us.
And that's a miwacle I don't want to miss.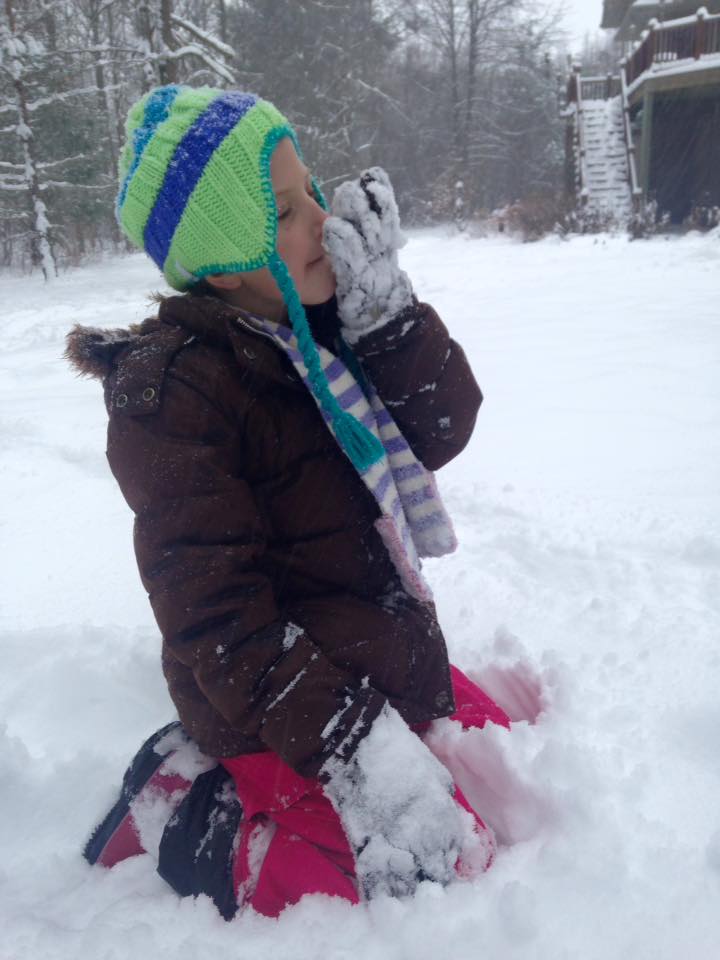 ************************************************************************************************************************************************************************
Today, I'm giving away one of my all time favorite Christmas books.  Every time I read this Max Lucado classic, When God Came Near, it helps me to see the Christmas story with fresh eyes. To enter to win a free copy, just leave a comment and share what makes Christmas "marvelous" for you.