What Rock Climbing Can Teach us About Prayer
 Welcome! I'm glad you're here.  Whether you're an old friend or a new one, I hope you'll stay a while.
If you like what you find, please sign up on the sidebar to receive my blog in your inbox now and then. Or find me on Facebook or Twitter and we'll keep chasing Jesus together day by day.
Better yet, I'd love to connect with you in person. I'm scheduling speaking commitments for the remainder of 2016 and the beginning of 2017.  I'd  be delighted to join you at a special ministry event this year.
Over at Encouragement for Today, I'm wrestling with the question, "Does prayer really change anything?" If you've ever wondered the same thing, I hope you'll hop over to P31's website and be encouraged. 
But before you go, keep reading to learn how clinging to a rock fifty-feet above the Irish Sea taught me a powerful truth about prayer.  (Oh, and don't forget to sign up for today's give-away at the end of this post!)
********************************************************************************************************************************************************************* When I was college, I had the chance to study for six months at a small university in Carmarthen, Wales. While the whole experience was a priceless gift for a girl who had spent most of her life tucked between tall cornfields, one of my favorite parts of that semester abroad was a class called  "outdoor pursuits."
For someone who counted walking around town with a Diet Coke and a chatty friend as a valid work out, this excursion-oriented class definitely challenged my definition of exercise. Every week, I was pushed far beyond my comfort zone both physically and mentally. I didn't really know the meaning of the word "adventure" until I found myself kayaking across whirling waters, climbing mountains that reached for the sky, and crawling through dark wet caves with a headlamp and a prayer.
But of all the "pursuits" I  mustered the courage to try, my favorite one was rock climbing. While my climbing routes would have never been hailed by a true cragsman as dangerous or daring, for a small town girl from the Midwest plains, just scaling up the face of a rock that hovered heedlessly over the Irish Sea was an adrenaline rush, indeed.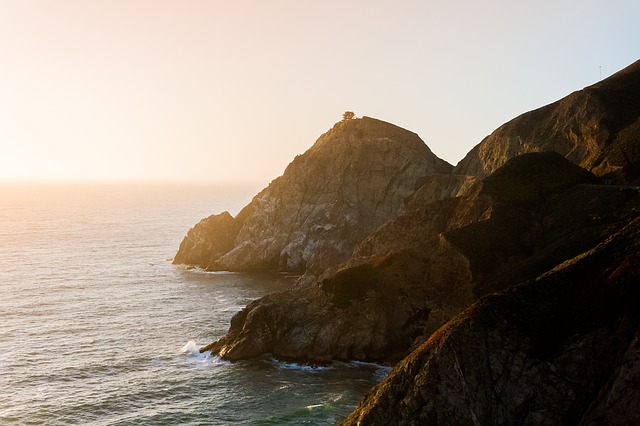 I can still remember standing at the bottom of the crag before I made my first ascent and staring straight up with a thumping heart. My only assignment  was to scramble to the top where my teacher waited, but from my place at the foot of the rock that long vertical climb looked daunting.
How was a girl to climb a rock using only age-old cracks and crevices to support her whole body? And how much help could an instructor offer a girl dangling from a ledge when he was a hundred feet above her looking no larger than a preschooler perched atop the playground monkey bars?
But my grade point (this was a college class, after all) and my pride were on the line, so I  stretched my arms to reach for the first handhold and I lifted my feet onto a slender shelf. I paused there, harnessed and roped, clutching the rock face like it were my saving grace. Then I glanced at the stone wall above me and scanned the area for another jug to grab. I spotted an easy hand-hold an arms-length away, and I carefully stretched to reach it.  Amazingly, I figured out where to place my feet and convinced my body to follow.
I snaked slowly up the cliff until I reached an impasse. And there, about halfway to the peak, I got stuck. I dug my fingers deep into the dusty stone and tried to ignore the nervous quaking in my legs. If I let my whole body give way to trembling, I might shake myself right off that scraggy rock.
Frantically, I looked for a new foothold to secure my next step, but the closest ledge was totally beyond my reach. From what my eyes could see, I was stuck fifty feet above the Irish Sea.
My trusty belayer below hollered encouragement, but cheers morphed into clamor as they waltzed with the wailing wind.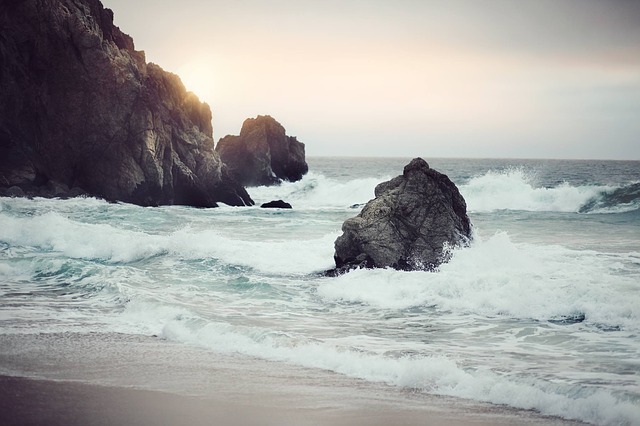 Should I hang on or just give up and let go? I wondered.
I stared at the face of the crag in front of me once more, moved my eyeballs up and down the stony surface without moving my body. But I couldn't spy a path out of my predicament. I heard the wild waters below me slapping against the jagged rocks, and an age-old song from Sunday School ran through my mind. "On Christ the Solid Rock I stand…"
My fingers ached. My legs trembled. I wanted to surrender my clasp and give up.
But instead, I clung to the rock and waited.
For what felt like an eternity (but was probably only a few minutes), I gripped the wall with a stubborn hope that my climb wasn't over yet.
And, finally, I heard my instructor's deep and imperious voice.
"Let go with your right hand and reach down a bit…"
Let go? I was holding on for dear life.
Reach down? My destination was up.
The plan seemed counterintuitive, but I followed my instructor's command. Once I'd awkwardly shifted my hands, my feet somehow followed.
And  that small shift suddenly opened my eyes to a route I hadn't seen before. My classmates buoyed me on with applause from the bottom the rock, and I steadily scrambled to the peak where my teacher greeted me with a slap on the back and a crooked smile.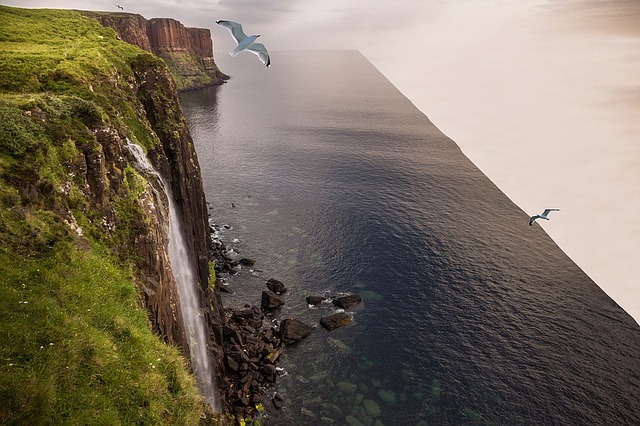 It's been nearly two decades since I scaled the cliffs along the Irish Sea, but I've done my fair share of clinging in the years ever since.
Because rock climbing isn't the only activity that lands us in STUCK places; life does that, too.
And lately, I'm learning that prayer demands the same kind of stubborn hope that I needed to scramble up that daunting crag.
After all, prayer isn't a magic formula for instant success or a recipe for painless living. Prayer is an invitation to hang tight to our faith in the hard places and wait with expectancy.
In short, prayer is a decision to fasten our souls to our Sole Source of help.
In Psalm 63:8, King David writes:
My soul clings to You; Your right hand upholds me. (NASB)
When David penned these words, he was hiding in the wilderness of Judah, on the run from a man who wanted him dead. In layman's terms, he was STUCK.
But instead of panicking, this man after God's own heart prayed.
 Psalm 63:8 is David's stubborn declaration to cling instead of crumble. 
Because this shepherd boy turned King knew that prayer isn't about clamoring for our way; it's about clinging in hope until God reveals His way.
When David's circumstances threatened to bring him down, he invited his Savior to hold him up.
And we are free to do the same.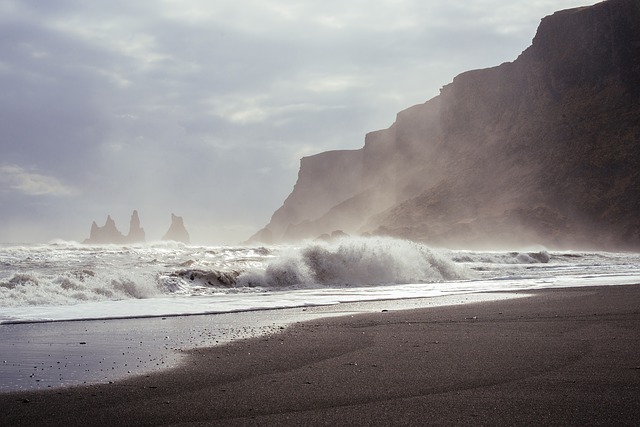 If we read David's story in the Old Testament, we discover that, in time, David was released from his stuck place.
God showed David a way out of the wilderness. And through him, the Lord established a kingdom that would never end.
It's a story with a happy ending, but if we just focus on the ending, we miss the miracle in the middle.
Even before God changed David's circumstances, David's persistent prayers changed his outlook.
Read through Psalm 63 and see it for yourself–
O God, you are my God;
    I earnestly search for you.
My soul thirsts for you;
    my whole body longs for you
in this parched and weary land
    where there is no water. (Psalm 63:1)
From his desperate cries in the first verse to his joyful declarations of praise in the verses that follow, it's clear that David experienced a change of heart.
Your unfailing love is better than life itself;
    how I praise you!
 I will praise you as long as I live,
    lifting up my hands to you in prayer.
You satisfy me more than the richest feast.
    I will praise you with songs of joy.
 I lie awake thinking of you,
    meditating on you through the night.
 Because you are my helper,
    I sing for joy in the shadow of your wings. (Psalm 63:3-7)

Clinging to WHO he knew God to be even when he couldn't understand what God was doing gave David hope in the midst of his darkness, joy in the middle of his discouragement.
 And, perhaps, therein lies the great miracle of prayer–
Prayer doesn't always instantly produce a way out, but prayer paves a path for God to come in.
Prayer may not immediately set us free from our circumstances, but it will always set us free to enjoy the Lord's presence right in the midst of our wilderness.
 Because when we cling to the Rock of our Salvation, God doesn't leave us dangling alone. He joins us where we are and holds us in His loving arms.
******************************************************************************************************************************************************

Today I am excited to give away a copy of one of my favorite tools for "clinging" to God's word in prayer.
Beth Moore's "Praying  God's Word" is a power-packed resource for finding scripture to pray over your particular circumstances.
Whenever I find myself in a season of waiting and I pull out this book and pray expectantly through its pages.
If you'd like to enter to win a copy for yourself, please just leave a comment telling us how we can pray for you. Or if you don't have time to share, just write, "CLINGING! A winner will be chosen by Friday, June 24.
Also, be sure to stop back tomorrow for a free printable that will help you pray through the "stuck places."