The Only Thing We Need to Remember When we Head Back to School
We rolled out the red carpet one warm evening in August and invited two dozen feet to step into the new school year with fanfare.
There were no spotlights or television cameras, no glamor shots or glitz, but when those students pranced down that crimson strip we'd stretched across the muddy grass beside the treeline, we whooped and hollered like a band of shining stars had just pranced across the backyard.
Because, according to the gospel, they had!
"You are God's children called to…Shine like stars across the land." -Philippians 2:14-15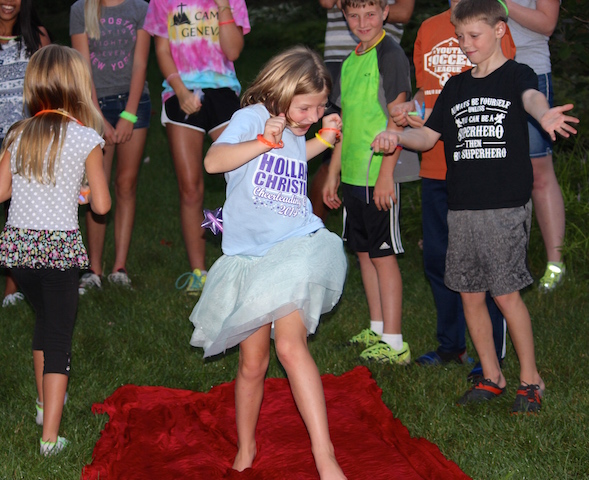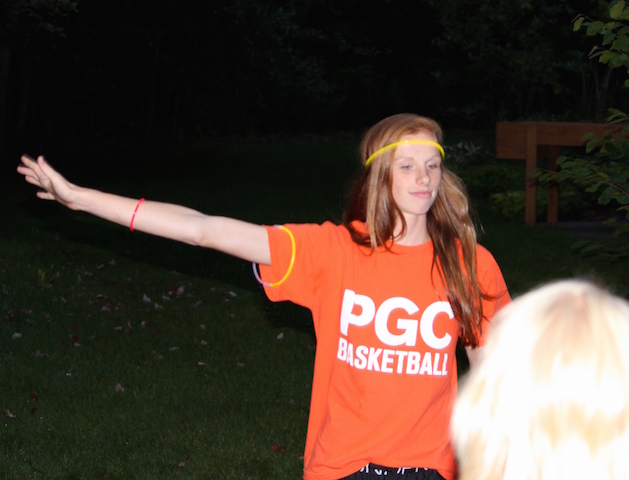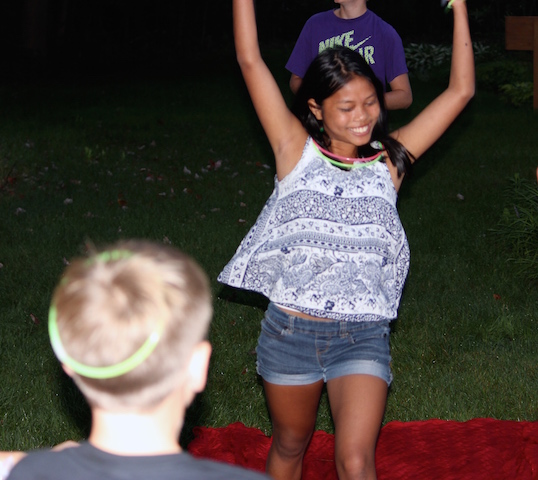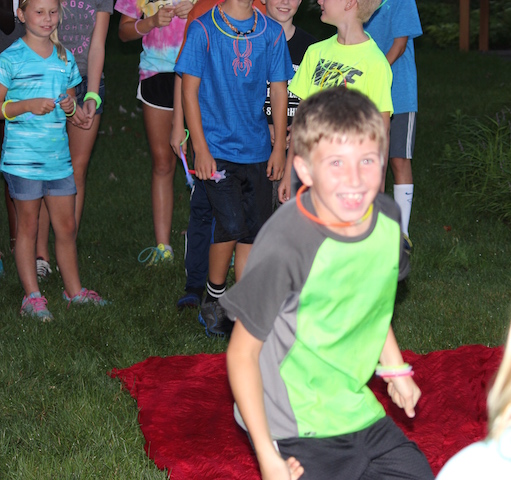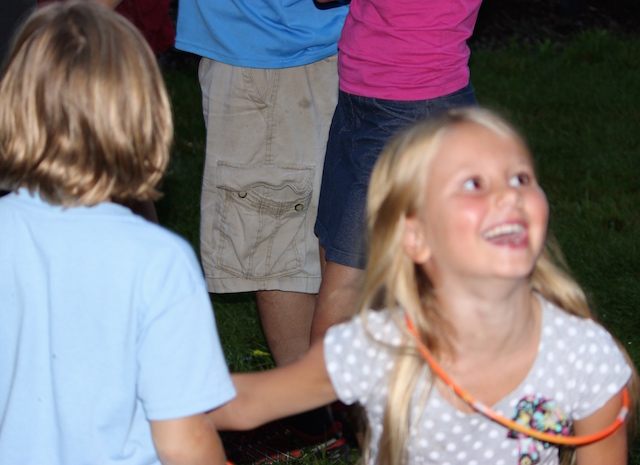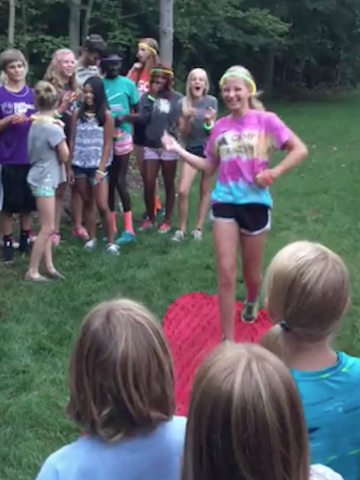 And though our gala was a crazy mix of giggles and drama, goofiness and noise, it steadied my soul in a sacred and silent way.
Because sometimes we just need to be reminded of the truth of who we are before we embrace the thrill of where we're going.
And before life unfolds into a rhythm of homework and hustle, schedules and carpools, this mama needs to remember that we don't send our kids back-to-school just to learn and grow, we send them to school so they can learn to glow.
 "…you, beloved, are the light of the world"
                                Matthew 5:14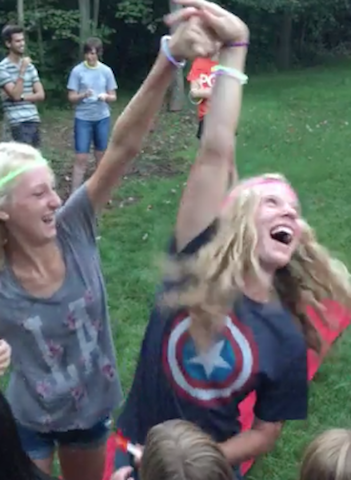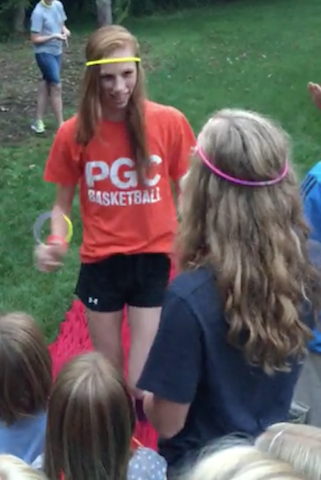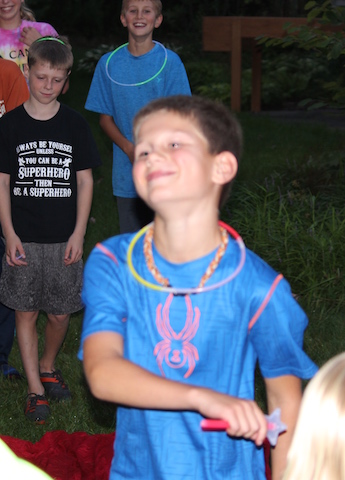 There may be spelling lists to learn and math facts to memorize, books to read and papers to write, but that red carpet reminds me that there's more at stake here than tests and projects, grade points and gold stars.
We have a Savior who lay down His life blood-red like that crimson carpet in our backyard so Heaven's light could overcome the darkness.
And He longs to usher His kingdom to earth through the laughter of a toothless first-grader and the compassion of a gentle third-grader; through the whisper of a  shy sixth-grader and the whimsy of a fun-loving freshman.
We may forget how to conjugate verbs or multiply decimals, but He never wants us to forget that He created us to flood the world with His love one flicker of hope at a time.
It's crazy when you think about it…
How those hands that carry that Scooby Doo lunch box may be the hands that Jesus uses to help the hurting on the playground; the anxious in the classroom.
And those feet that land at school without boots or gym shoes may be the the feet that Jesus invites to walk beside the bully in the hallway or the bashful in the lunch line.
The mouth that challenges curfews and tells jokes at the dinner table may be the mouth that Christ uses to encourage the struggler on the sideline or the straggler in the gym.
And the eyes that seep sorrow at bedtime might be the eyes that Jesus uses to glance across the locker room and spy the lost in the corner, the lonely in the crowd.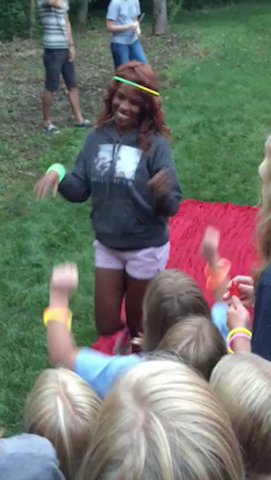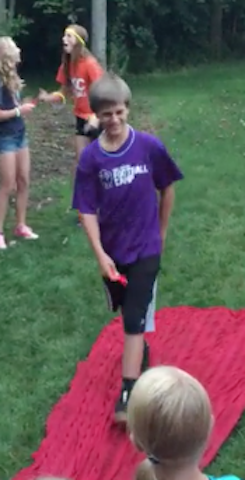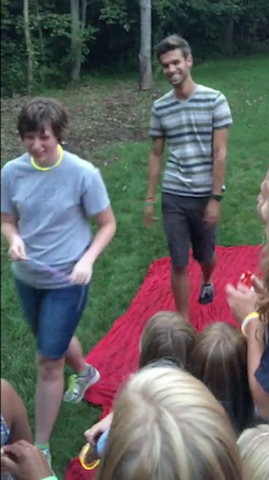 God doesn't change the world through extraordinary people.
He changes the world through ordinary people ablaze with the light of an extraordinary God.
And every school year, He's looking for some shining stars who are learning to glow one shimmering step at a time.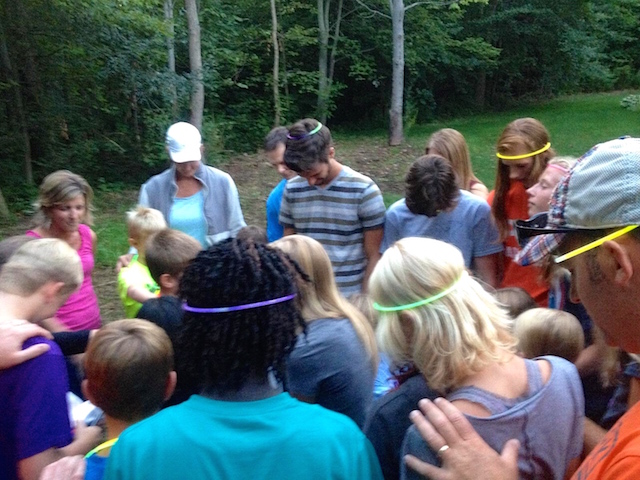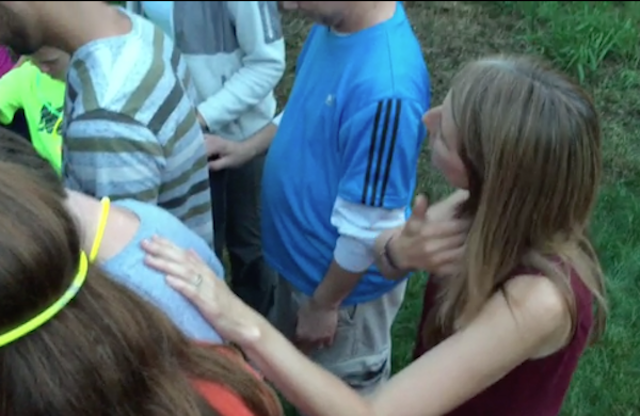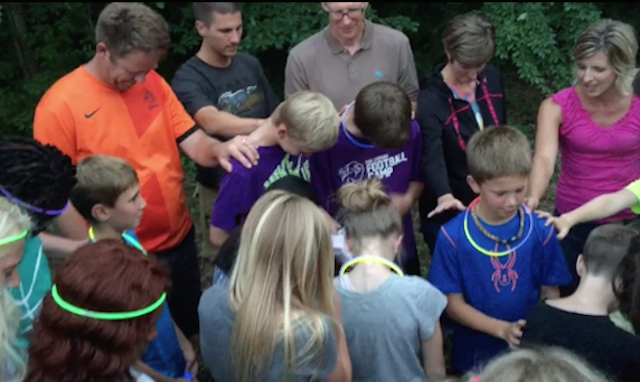 When our backyard grew quiet on that sweet August night and those two dozen feet headed home, I walked through the back yard collecting abandoned glow sticks and forgotten water bottles. And when I reached that crimson strip along the edge of the tree line, I lifted the soggy fabric off the grass and began to shake out the leaves and mud-clods that clung quietly to the make-shift carpet.
My littlest girl watched in silence and then said with a sigh, "Mommy, I wish I could bring that magic carpet in my room…"
I giggled at her choice of words and assured my first-grader that there was no magic in the muddy carpet I held in my hands.
She laughed with me as she realized what she'd said, and then we headed through the darkness toward the light of the house.
But before we stepped inside and dropped our magic carpet in the laundry room, Maggie squeezed my hand and restated her wish.
I don't need a magic carpet in my room, Mommy. I just need a remembering rug…"
She flashed me a sleepy smile and used her last burst of energy to strike a movie star pose. "You know…so I don't forget to SHINE."
 "Here's another way to put it: You're here to be light, bringing out the God-colors in the world.
God is not a secret to be kept. We're going public with this, as public as a city on a hill.
If I make you light-bearers, you don't think I'm going to hide you under a bucket, do you?
I'm putting you on a light stand. Now that I've put you there on a hilltop, on a light stand—shine!
Keep open house; be generous with your lives.
By opening up to others, you'll prompt people to open up with God, this generous Father in heaven. "
       -Matthew 5:14-16
So, tell me, friends, what do you hope your kids remember as they head back to school?