The 12 Days of Christmas Giveaway-The One Party You Won't Want to Miss This Christmas
It was a simple conversation in the grocery store years ago that first sparked the idea for my favorite Christmas tradition.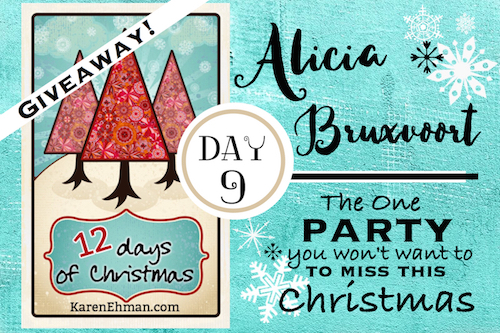 A mom with a cart full of little ones was standing ahead of me in the  long winding check-out line.
The clerk in the fuzzy red Santa was listening to a customer complain about the price of the Barbie doll that should have rung up on sale, and my preschooler was tugging on my arm begging for that jumbo candy cane that had been placed strategically at a four-year-old's eye-level.
The speakers overhead cackled a tinny version of Jingle Bells, but it was evident that our line wasn't going to move as fast as a one-horse-open sleigh anytime soon.
The mom in front of me offered an empathetic smile as she bounced her fussing baby on her hip. "I'd get out of this line if I didn't have to make cookies for the office Christmas party tonight," she confided.
She exhaled a weary sigh and muttered, "Funny how Christmas parties just kill my holiday spirit…"
She shrugged her shoulders and ended the conversation with a high-pitched laugh, but I could see the tears pooling quiet along the brim of her weary eyes.
I didn't think much about that conversation until later that day when I tucked my kids into their beds for nap time and sat down on the couch with my Bible and a cup of coffee.
I opened the Word to Luke 2 and read the Christmas story like I'd been doing each day of Advent for the entire month.
But this time, I saw something new—
The "holiday spirit" on that very first Christmas wasn't fueled by sale prices or Santa hats, by office parties or tinseled trees; it was propelled by praise.
After the Heavenly Messenger announced the "good news of great joy," the silent night was pierced with a chorus of praise (Luke 2:13).
And after those wide-eyed shepherds found Jesus lying in the manger, they "returned to their flocks, praising God for all they had seen and heard" (Luke 2:20).
The holiday spirit for which we're all searching flows from a heart of gratitude.
Suddenly, I knew what I need most that Christmas…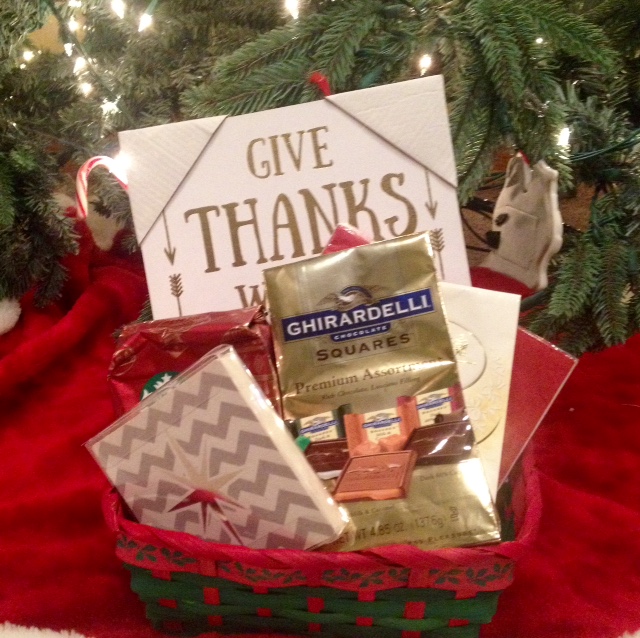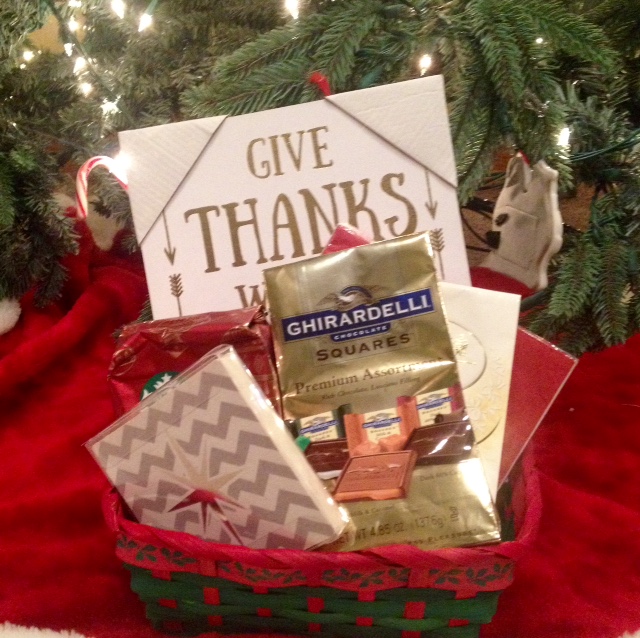 I'm over at my friend, Karen Ehman's blog  today talking about my favorite Christmas tradition and giving away a basket of goodies to help you host the ONE PARTY YOU WON'T WANT TO MISS.
It may be just what your heart needs most this Christmas season!
Hope you'll give yourself a gift today and  hop on over to Karen's blog for a dose of inspiration and a chance to win this prize package I've put together just for you.