The "LIKE" that Matters Most
Welcome to the Overflow!  Whether you're an old friend or a new one, I hope you'll linger here where faith is spilled and souls are filled. If you like what you find, feel free to sign up on the sidebar to receive my blog in your inbox now and then. Or, if you'd rather, we can stay connected on Facebook or Twitter.  Better yet, I'd love to meet you face to face. I'm still scheduling speaking engagements for 2017/2018, and I'd be delighted to bring a message of encouragement to a ministry event near you. 
Speaking of encouragement, I'm over at Proverbs 31  today sharing about a life-changing truth once spoken to me through the peanut-butter-laced lips of a four-year-old:  Not only does Jesus love us; but (gasp!) He likes us, too. Keep reading and discover why He delights in little old you and me. And don't forget to sign up for the give-away at the end of this post. It just might help you to delight in Him, too!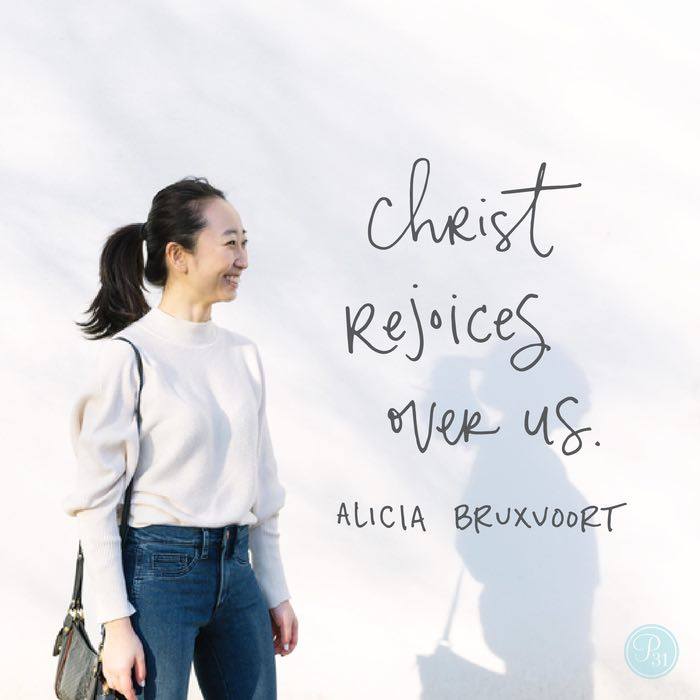 "Mommy, tell me what you were thinking the first time you saw me…" My eight-year-old turns her head to look at me with an expectant smile, already anticipating the answer she knows so well.
This "baby" of mine is no longer a baby; but she still loves to climb on my lap. So, on this evening not so long ago she's stretched out across me,  her sun-kissed legs tangled in mine as we end our day together in the big leather chair by the window.
The book we've reading before bedtime rests on my knees, but tonight, my youngest daughter needs to hear those treasured lines of her own story. Again.
I close my eyes as if a mosaic of her birth is painted on the back of my drooping lids. And I recount the details of that bitter cold January day when this fifth child of mine moved from womb to world.
She already knows every detail of this familiar narrative, but I tell the tale again–The routine 38 week appointment that raised unexpected concerns, the doctor who decided we needed to get the baby out as soon as possible, the flurry that ensued and the fears that rushed in.
I recount how I hurried home to grab my suitcase and tucked her "big brother" in for a nap; how Grandma came to the door so I could slip out and gave me a hug that squeezed those tears from my throat to my eyes.
I remember aloud how I drove back to the hospital all alone and talked to God  every mile of the way.
And how right as those little feet tucked just beneath my stretched-out skin gave a mighty kick, God whispered assurance to my anxious soul.
"What did He say?" she asks, not because she's curious, but because she loves to hear this part of the story we share.
"He reminded me that He'd already scripted every moment of your birth," I whisper with a smile. "Every second of your whole life," I marvel, my voice dropping to a holy hush.  "And He told me that however you came- healthy and whole or broken and sick- you were exactly the gift my heart needed."
I bend my head a bit to kiss my daughter's crown of tangled hair and she lifts her chin to look at me."And then your heart stopped beating so fast, right Mommy?" this girl on my lap asks with pleasure.
"Yep," I say as I recall once again the supernatural peace that rushed my trembling soul as I pulled my suitcase down that long sterile hallway to the OB ward.
I tell of how her daddy dressed in blue scrubs met me in that hospital room, his strong and gentle confidence buoying mine.
I recount how we prayed before the C-section began, how quiet tears of anticipation baptized my cheeks when we lifted our pleas to Heaven and asked God to guide the surgeon's hands.
"And then FINALLY, you saw me!" my daughter exclaims.
I remember the moment shrouded in wonder and nod my head with a happy sigh. "Yes," I tell my giddy girl, "That's when I knew God's words were true. You were the gift my heart had always needed.  You were my Magdalene Hope."
Maggie wraps her slender fingers around mine and presses her chin against my chest. Then she voices the question that sits quiet on her heart. "And did you like me right away…Even though I couldn't do anything like jump rope or tell you jokes or color you pictures?"
"I liked you the minute we met," I answer. "And I loved you long before that…"
My girl exhales a satisfied sigh and the woods beyond the window alight with the golden glow of sunset. And as we sit there in silence I marvel that my daughter's pressing question is simply this– "Did you like me even though…?" 
She's not surprised by my love, this "baby" of mine. It's my like that astounds her.
And then I realize that we're more alike than different.
After all, I rarely doubt my Savior's love.
He proved it once and for all when He took my place on Calvary's cross—There is no greater love than to lay down one's life for one's friends (John 15:3)
His love does not surprise me anymore. It's His like that leaves me speechless.
Jesus likes me this I know…
And it's not because of anything I've done or anything I will ever accomplish; it's not because of who I am or what I have to offer. Jesus likes me simply and solely because I'm His.
It doesn't make sense, but it's gospel truth. The One who names the stars and paints the sunrise not only loves us–the weary and the weak, the flailing and the flawed-but He delights in us, too.
He set me free and rescued me, for I was his delight (2 Samuel 22:20)
And what's more is that God doesn't just offer us the gift of His lavish love; He sees us as a gift because of His lavish love.
…because of what Christ has done, we have become gifts to God that he delights in, for as part of God's sovereign plan we were chosen from the beginning to be his, and all things happen just as he decided long ago. (Ephesians 1:11)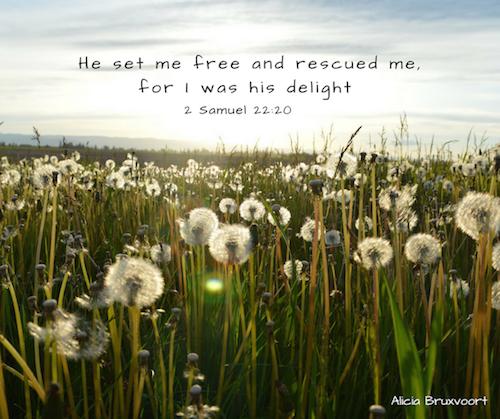 That's our story, friends. Those are treasured lines from our tell-again tale.
We are liked by the King of Heaven. We are cherished by the Author of Life.
The sinking sun is melting into a pool of darkness beyond the window, and bedtime hovers near.
But before we move out of that big leather chair, Maggie voices one final request, "Will you sing me that song you used to sing when I was a baby?"
I wrap my arms around her middle and  try to remember the words I once made up on a lonely night when my arms are filled with the pink bundle of her wiggles and wails.
I begin to hum, the tune off-key and awkward, but suddenly those long-ago lyrics spill from somewhere deep inside me and I sing…
"Maggie Hope, Maggie Hope, whatever road you trod, don't forget, my little girl, that you're mommy's gift from God…"
Maggie giggles and nuzzles even closer to my heart, as if somehow she might wrap herself in that whimsical prayer. The stars in the velvet sky dance to our simple song, and I pray that my growing girl will continue to find comfort in my love and confidence in my like.
And when that homespun lullaby is done, this forty-four-year-old daughter closes her eyes and asks her Father to sing over her, too.
The Lord your God is in your midst, a mighty one who will save; he will rejoice over you with gladness; he will quiet you by his love; he will exult over you with loud singing. (Zephaniah 3:17)
**********************************************************************************************************************************************************************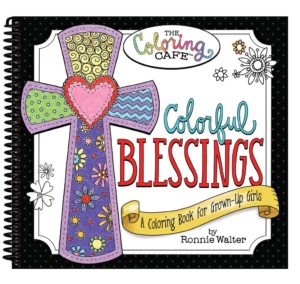 As we remember that God delights in us, we just might find ourselves seeking new ways to delight in Him, too.
When I watch my daughters engage with their Savior, I'm reminded that spending time with Jesus doesn't always mean curling up in a chair with my Bible and a window of quiet or going to church on Sunday. Sometimes, it means grabbing the crayons and coloring or singing at the top of your lungs or hiking through the woods in hunt of wildflowers or watching a sunset with breathless wonder.
So today, I'm giving away this beautiful coloring book in hopes that it will encourage one of you, dear friends, to Savor the Savior who likes you sooooooo much.
Just leave us a comment telling one thing you "like" about Jesus and you'll be entered to win.