The Buddy Bench
Welcome! I'm glad you're here. If you're an old friend or a new one, I hope you'll find that this is a place where faith is spilled and souls are filled.
If you like what you find, feel free to sign up on the sidebar to receive The Overflow in your inbox, and enjoy a splash of encouragement now and then. Or connect with me on Facebook or Twitter if you'd prefer.
Today, I'm over at Encouragement for Today talking about friendship and mud puddles and the powerful gift of presence. And if you keep reading, I'll tell you about the "Buddy Bench" on my daughter's playground, because I think we all could learn a few lessons from this simple wooden seat…
**********************************************************************************************************************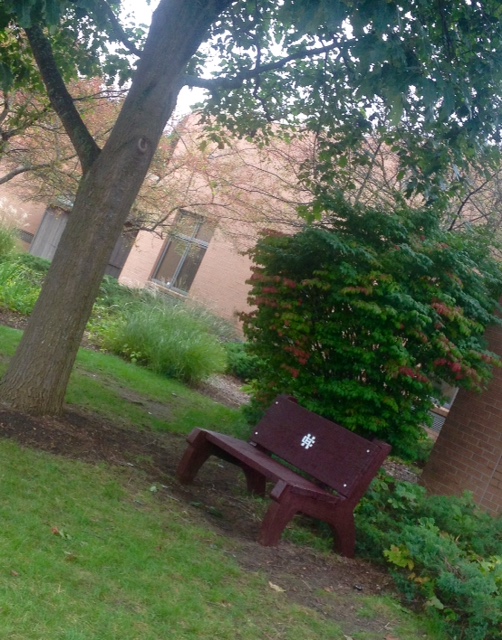 "What'd you do at recess today?" I asked my seven-year-old, Maggie, as we lingered with ice cream cones on the back deck at the end of a hot September school day.
My daughter paused and then cocked her head in thought as if the school day were already an ancient memory.  She lifted her ice cream cone to her mouth and scooped a melty lick of chocolate sweetness with her slender pink tongue; then she closed her eyes as if the answer to my question might be painted across the back of her eyelids.
Brown drizzles slithered from her lips to her chin, and suddenly my girl's eyes popped open with a burst of recollection. "Oh, now I remember….I played a game on the monkey bars," Maggie exclaimed.
She bit into what was left of her ice cream cone and gave me a knowing nod. "And I kept an eye on the buddy bench, of course," she added with a toothless smile.
While it's no rousing ride like the bumpy slides or a childhood staple like the chain-link swings, the buddy bench is my favorite part of the playground at my daughter's elementary school.
A painted wooden seat planted beneath the canopy of a sprawling tree, the buddy bench, is the place where children go when they need a friend.
It's a sanctuary for the sad, a pew for the lonely, and a refuge for the hurting.
That humble little bench is a silent summons to be seen instead of overlooked, fortified instead of forgotten, loved instead of lonely.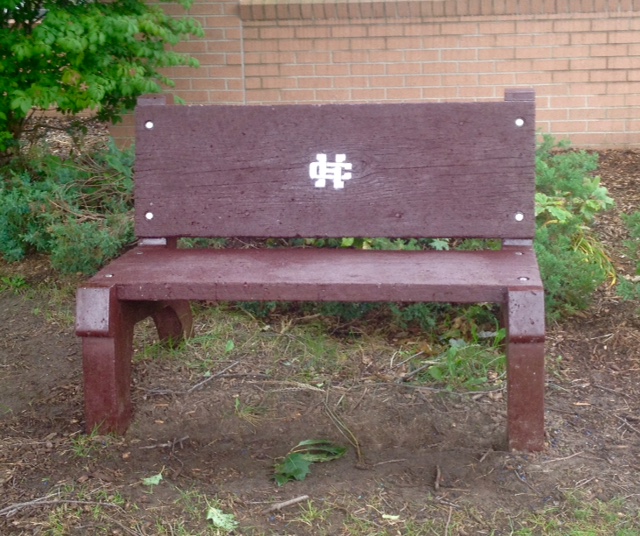 When a child can't find a friend, she sits on the buddy bench.
When a child has been left-out or left-behind, he sits on the buddy bench.
When a child just needs a helping hand, a listening ear, a willing companion, she sits on the buddy bench.
And according to my watchful daughter, nobody sits alone on that buddy bench for long. After all, in the words of a pretty smart second-grader, "Anyone can be a friend."
I think what I love most about this special playground seat is that it carries no stigma nor shame; it invokes no criticism nor chortling. It merely issues an unspoken invitation:
Will you join me in my time of need?
It's something we've all asked, isn't it?
When the discouragement looms large or disappointment swells sore, we wonder–
Who will offer hope in our hopelessness?
Who will extend mercy in our mess?
Who will proffer prayer in our pain?
The idea of that little buddy bench is so powerful that the first time my daughter told me about it, my eyes welled with tears.
Maybe it was because I was stumbling through a wearisome wilderness of my own, and I wanted a friend to share my steps.
Or maybe it was because any woman who has ever walked the dust of this earth knows that sometimes the road feels long and it seems like no one cares.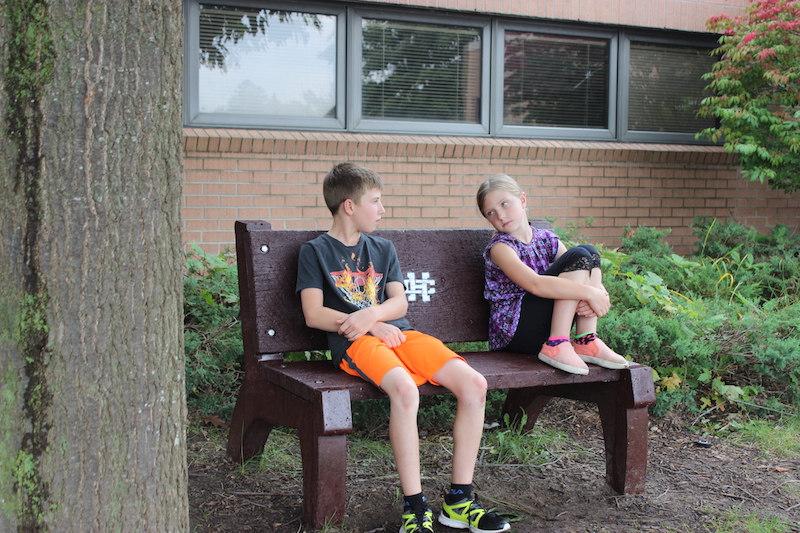 But here's what I've been learning lately–
The playground isn't the only place to find a friend when we're lonely and discouraged.
When our "buddy bench" sits empty and our pain seems to go unnoticed, God's Word assures us that we are not alone.
When it feels like there's no one to sit with us in our struggles, we're wise to remember that we have a Savior who has already stood in the gap. 
And because of His work on the cross, our Most Faithful Friend  isn't sitting on a wooden bench, He's sitting on the throne of grace (Hebrews 4:16)/
Of course, in elementary-school-playground-lingo, that throne of grace might be called "Heaven's buddy bench."
Because the One who sits there is watching and waiting for us to draw near.
So, next time we're longing for a friend, let's approach that throne of grace in prayer and ask that question that's burning on our hearts—Will you join me in my time of need?
And when we lean in and listen, we'll hear our Best Buddy of All say, "I've been here all along."
"I will never leave you; I will always be by your side." Hebrews 13:5
**********************************************************************************************************************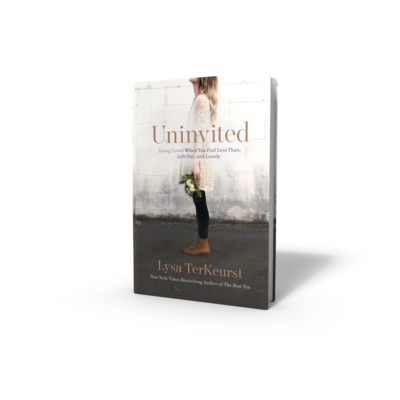 Today, I'm giving away a copy of Lysa TerKuerst's new book, Uninvited: Living Loved when you feel Left-out, Less-than or Lonely. It's the perfect gift for a friend who needs a simple reminder that God sees her and so do you! To enter to win, just tell us–if you could invite a friend to the "buddy bench" today, who would it be? (To find out more about Lysa TerKeurst and Uninvited go to www.UninvitedBook.com)