The Best Way to Refresh a Weary Soul this Summer
I'll admit it. I love summer.
And I don't.
I love ditching all the homework helping and "hurry-up" yelping. I love white space on the calendar and green space in the yard.
I love hours framed with popsicles and pool time, bonfires and bike rides; kids with sand between their toes and dirt behind their ears.
I love my home bulging with people, my kitchen ringing loud with chaos and clatter, laughter and chatter.
I love how the days stretch long and the sun refuses to set until "bedtime" is long past; how my teens begin to share their hearts as the clock pushes midnight and the moon rises bright.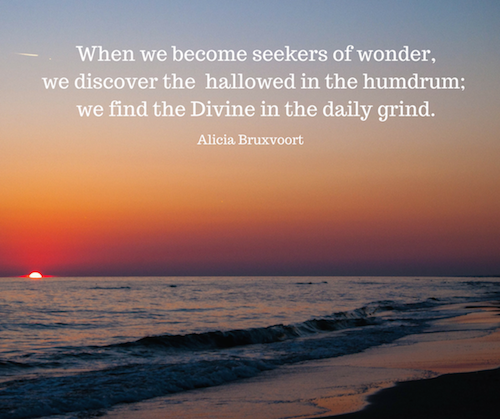 I love summer.
And I don't.
Maybe you understand.
Because if you're a mom, you know that sometimes these long summer days just feel long, not luscious. And some days, more than an ice cold popsicle we'd really just like a long sip of silence.
Sometimes those people filling our homes just empty the cupboards and multiply the dishes, and all their chatter and clatter leaves us with spinning heads and sapped souls.
And sometimes when the hours wane long and our patience falls short, we find ourselves wishing that the summer sun would just set, and the kids would just climb in bed and the sand between those toes would stop spilling across every inch of our never-clean floors.
Summer is a poetic paradox of feast and famine. It's wonderful and wearisome, delightful and draining.
And this soul sister of mine, Amy Seiffert, knows that. That's why she's hosting a series this month on her blog called "REFRESH."
Amy is a mom who longs to find Jesus in the daily grind, a woman whose heart chases hard after her Savior, and a writer whose words remind us we're not alone.
Think of it as a popsicle just for moms- a cool dose of encouragement in the middle of this wonderful and wearisome season called summer.
Hope you'll join me over at Amy's place today as I share my not-so-secret recipe for fueling a mama's soul and finding joy where we least expect it.