A Prayer for Every Marriage (and a free gift for you)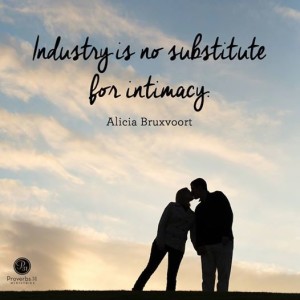 Dear friends,
Thanks for joining me last week as we engaged in some real and raw talk about keeping love alive within our marriages and choosing intimacy over industry. To be honest, I didn't want to write about gravel or about getting lost or about struggling to see the miracle of marriage.
You see, years ago, I swore I'd never write about marriage because I'm no expert on how to be a wonderful wife. And for the most part, I've kept my word. But that Savior of mine can be so pushy and passionate, and last week He made it clear that it was time to break that vow. And He promised that He would use my story to speak hope into someone else's life.
So I wrote for Him. Reluctantly and humbly. And I prayed that someone, anyone, would be encouraged by my honesty.
Wanna know a secret?  I've been absolutely overwhelmed by your responses.
 Your comments, emails, and messages have reminded me that I'm not alone. We're not alone.
Your stories have reminded me that I'm not the only wife  in the world who struggles to appreciate the miracle of love right beneath her roof. But even more importantly, your stories have reminded me that we don't need to have it all together to do life together. We can be real. We can be raw. And, as sisters in Christ, we can encourage one another to keep trusting and trying.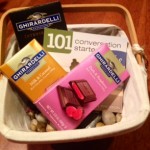 I wish every single one of you could win the date-night package I promised to one lucky reader. I think every marriage could benefit from a little conversation and chocolate!  But unfortunately, this give-away has just one winner and it is… (drum roll, please)….Mandi!  
I want you to know that if you entered to win the date-night package, I've prayed for you by name. I have curled up with my Bible in the wee hours of morning and the dark hours of night, and I've spoken God's truth aloud over your union. I've asked God  for much–for fresh hope and renewed love and resurrected dreams. I've begged Him to pour favor upon your marriage, to renew friendship and to redeem pain. And I am believing with you, sister, that we have a God who delights in answering prayers like that!
I'd love to give you a hug, but today I'm giving you a gift from my heart. It's a simple poem that I penned for all of us who dream of a better marriage and believe in a faithful God. If these humble words resonate with your heart, feel free to download a copy of your own. You'll find a link to the printable at the end of this post. 
May the God of grace hear our cries!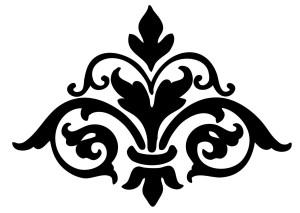 Marriage Prayer 
Author of Life, Redeemer and Friend, 
You've scripted our marriage from beginning to end.
Establish our lines-all our moments and days-
To the thrum of thanksgiving and the rhythm of praise. 
Encircle our union with wisdom and grace.
Keep our eyes fixed on your radiant face.
Make us quick to encourage and slow to complain,
Bring hope to our hurting, grow beauty from pain. 
Show us the way when we can't see the trail.
Give us the courage to rise when we fail. 
Bridge every gap and fill all our holes.
Humble our spirits; unite our two souls.
Be the light in our darkness, the pulse of our poem,
The calm in our chaos, the heart of our home.
Be the joy in our aching, the anchor in our sway,
Our passion and purpose, our peace and our stay.
 Teach us to listen, to forgive without measure.
Help us remember that time is a treasure.
And when that day comes to join you in Glory,
May our love be an echo of Redemption's sweet story
                                                                                                            -Alicia Bruxvoort
Download your copy of this prayer as a free gift today!