How to Glean the Gift of a Terrible, Horrible, No Good, Very Bad Day
Welcome, friends! I'm so glad you're here.
If you're stopping by from Encouragement for Today, I hope you'll stick around for a while and make yourself at home.
If you like what you find, feel free to subscribe to The Overflow so you won't miss a single post. You can sign up here under the heading "Newsletter" or connect with me on Facebook or Twitter.
Today, at Proverbs 31, I'm talking about a silly little dinner game we used to play, a big serious question God once whispered to my heart, and a simple gospel truth that could change your life forever. (It's certainly changed mine!)
If you haven't read "Whose Girl are You?" you can check it out here.
But before you go, I'd love to tell you why I think your next terrible, horrible, no good, very bad day might be a blessing in disguise! Just keep reading…
***********************************************************************************************************************************************************************************************************************S  
She was curled up in her bottom bunk, random pieces of her tangled blonde hair sticking out from under her fuzzy purple blanket.
I stood silent in the doorway, trying to decide if I should enter her room or not.
She'd been a mess since sunrise, this strong-willed daughter of mine.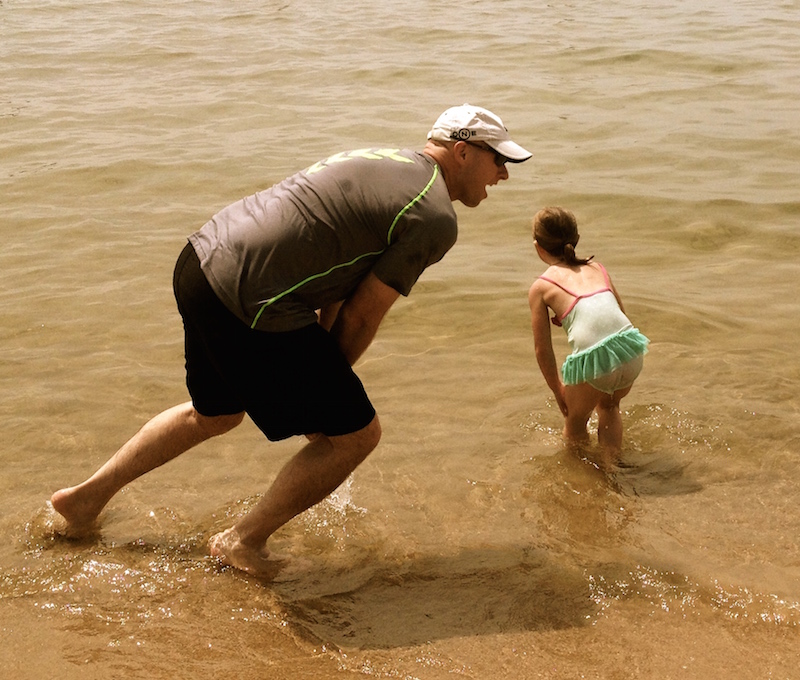 Crotchety and bossy.
Melancholy and foul.
She'd bit her brother, screamed at her sister, and poked the dog.
She'd dismantled the bookshelf, excavated the houseplant and shredded my patience.
My littlest girl was having a terrible, horrible, no good, very bad day.
And her Mommy was, too.
It was only three o'clock in the afternoon, but I wanted to call it a day, to leave my preschooler sulking in the bottom bunk while I  ran away or curled up in the comfort of my own bed and pulled the covers over my head, too.
Instead, I took a deep breath and walked quietly to her side.
I placed my hand on her sweaty locks and peeled back the fuzzy purple blanket to reveal her flushed, frowning face.
"What's wrong today, Maggie?" I asked, trying to dilute the edge in my voice, trying to still the frustration seeping through my bones.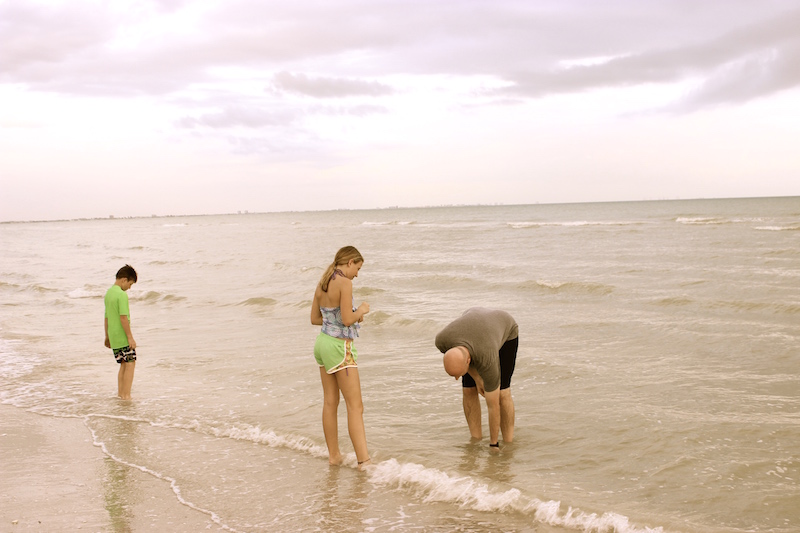 My grumpy girl cast me a steely stare and then disappeared under her blankets again.
I eased my weary frame onto her bed and waited impatiently for an answer.
Maggie's sparkly pink super-hero cape hung on the bedroom door, a relic from a happier day of play, and I wished that a simple cape could turn me into  Super-Mom.
Maybe then I'd know what to do with Disgruntled Diva.
Maybe then I'd know how to turn our terrible, horrible, no good, very bad day around.
Maggie wiggled under the covers, and I felt her slender fingers reaching for mine.
I unclenched my fist and offered my daughter a familiar hand.
A muffled sigh seeped out from beneath those purple blankets and Maggie peeked at me from under her covers.
"I'm lonely for Daddy," she said, punctuating her sullen words with a hiccup and a moan.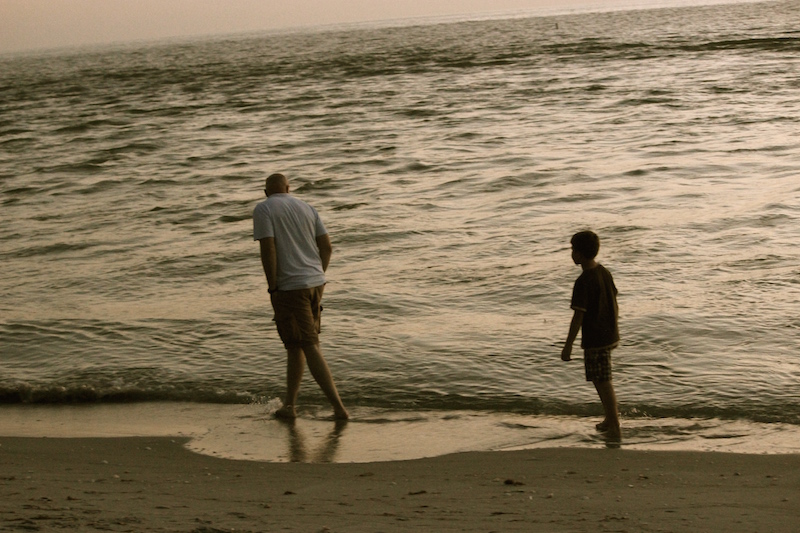 I stared at the little girl who had turned my day upside down, the one who had pushed and screamed, kicked and swatted, and I wanted to lecture rather than love.
I wanted to remind my naughty nipper that there's no excuse for her churlish charades.
But maybe Super-Mom slipped in when I wasn't looking and loaned me her cape, because for one rare and beautiful moment, I just held my tongue.
Or maybe, I wasn't wearing a cape at all.
Maybe I just recognized myself in those misty eyes.
You see, I know what it's like to have a terrible, horrible, no good, very bad day.
Like my dour damsel, I've accessorized the hours with a peevish pout and donned crankiness like it's going out of style.
I've flung fighting words.
And sabotaged joy.
I've sulked and harrumphed, cried and complained.
I've stumbled empty and wrecked entire days before they've even begun.
And it's on those days when I'm at my worst that I long most for the One who knows me best.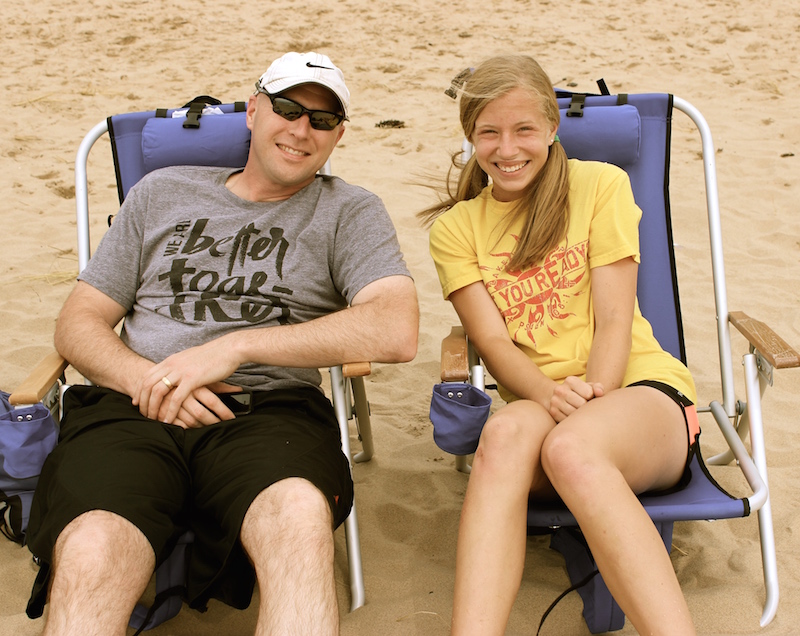 Those are the days when I wish my Daddy could reach through the pages of His Word and wrap me in His mighty arms.
Those are the days when I'm desperate for my brokenness to be swallowed by His beauty; my grumpiness to be covered by His goodness.
When I think about it, it's the days when nothing feels right and everything goes wrong that I feel lonely for my Abba.
So, as I sat there on that bottom bunk next to my sniffling girl, I ditched the lecture and wrapped my arms around her instead.
And as the gap between us closed, I wondered if my daughter had just unsuspectingly named the gift that grows from the muddle of a messed up day….
It's the tough days that make us lonely for our Heavenly Father.
It's the terrible, horrible, no good, very bad days that make us desperate for our wonderful, merciful, so good, very great Daddy.
It's the days when everything seems to be falling apart that we recognize our need for the One who holds all things together. 
And maybe, just maybe, that's the gift in those unraveling days.
Maggie was nestled beneath my arm and I ran my fingers through her tousled hair and spoke quietly in her ear.
"Daddy will be home tonight…But if it would make you feel better, you could call him right now."
Maggie sat up in bed and flashed me a shadowy smile.
I reached for the phone, dialed my husband's number, and placed the receiver up to Maggie's ear.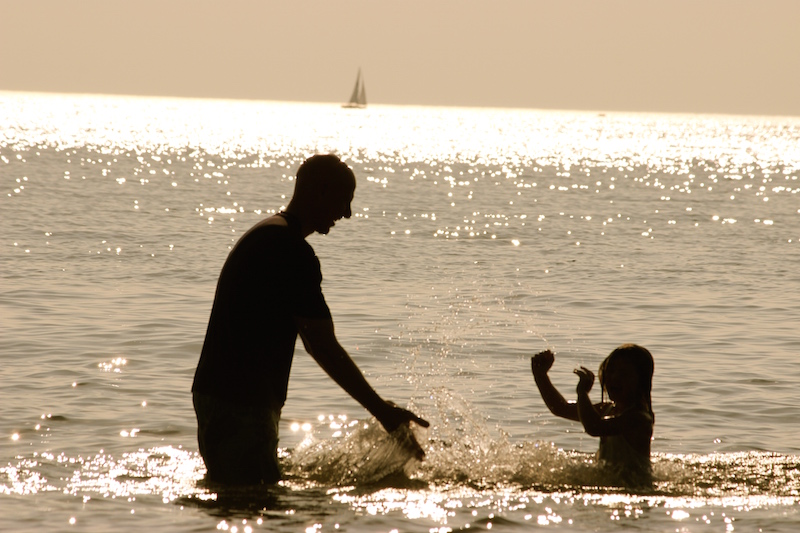 She waited, her head cocked to the side and her hands trembling slightly.
Finally, the dial tone gave way to the familiar hum of my husband's gentle voice.
"Hi, Daddy," my preschooler murmured, her pouty pink lips curling upward in a happy smile.
The voice on the other end of the phone line said something that made her giggle, and Maggie leaned back on her purple pillow, content to listen.
I planted a kiss on the top of Maggie's tousled hair, then slipped out of her room and headed for the kitchen.
The breakfast dishes were still piled high on the counter and crumbs were scattered willy-nilly across the floor.
But before I picked up the shattered pieces of my day, I simply picked up my Bible and sat down in the middle of the mess.
And with a desperate whisper and a childlike prayer, this lonely mama called out to her Daddy in Heaven.
And stilled my soul to hear His voice.
Because I didn't want to miss the gift of my terrible, horrible, no good, very bad day.
"You are the One I will call when pushed to the edge,




    

when my heart is faint.

 "
(Psalm 61:2,

The Voice)
************************************************************************************************************************************************************************************************************************
Today, I'm giving away a "Pray Like a Child" package …
This gift includes a box of 64 crayons (You know, the BIG BOX that used to make your heart race as a kid…. the one with the built-in pencil sharpener and the crayons with names like seafoam green and lemonade yellow!) And a brand new copy of Sybil Mac Beth's beautiful book, Praying in Color.
This is one of my favorite tools for re-igniting a monotonous prayer life. Learn how to unleash new passion and power in your prayers, how to connect your thoughts with God's word, and how to doodle your way to the heart of your Heavenly Father.  Use it alone, with your kids, or with a friend.
You'll be entered into the drawing for this fun prize package when you leave a comment answering this question, "If your life were a crayon, what color would it be and why?"