Drinking From Daddy's Cup (Hope for the Mom Who Feels Empty and Drained)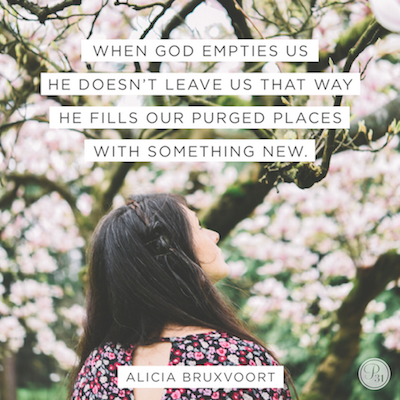 Welcome! I'm glad you're here.
Whether you're an old friend or a new one, I pray that you'll be blessed as you linger in this place "where faith is spilled and souls are filled." 
If you like what you find, I hope you'll sign up on the sidebar to receive my blog in your inbox now and then. Or find me on Facebook or Twitter and we'll keep chasing Jesus together day by day.
Better yet, I'd love to connect with you in person. I'm scheduling speaking commitments for the remainder of 2016 and the beginning of 2017.  I'd  be delighted to join you at a special ministry event this year.
Over at Encouragement for Today, I'm penning hope for any mom who's ever felt like she's losing herself in a myriad of mommy demands.
I hope you'll hop over to P31's website and be encouraged. 
But before you go, keep reading to learn how one little boy taught me the secret for combatting the exhausting drain of motherhood. (Oh, and don't forget to sign up for today's give-away at the end of this post!)
*********************************************************************************************************************************************************************
Years ago, when my husband worked late, our four-year-old son, Joshua, took it upon himself to make sure his daddy didn't eat dinner alone.
At the sound of the garage door's squeak, our littlest boy would come running to the kitchen where he knew he'd find his daddy sitting at the table with a plateful of left-overs and a weary smile. Though Joshua had eaten his own dinner long before the sun had set, he'd often ask me for a few crackers and a drink in his red plastic cup so he could dine with his daddy.
One night as I stood at the kitchen sink and scrubbed the last of the day's dishes, I listened to Joshua fill the room with happy prattle.
With green eyes sparkling with a hint of mischief, our boy told of the treasures he'd found while digging in the backyard that day.
My husband's laugher mingled with tall tales as our four-year-old described the rusty nail that must be a hundred years old and the shiny stones that might actually be magic.
At one point, my man looked over his shoulder to wink at me. And while his daddy's head was turned, Joshua reached for the tall glass of water that sat beside my husband's plate and our storyteller took a long silent swig.
Joshua wiggled closer to his daddy with each story told. And I watched with growing amusement as our littlest boy continued to sneak surreptitious sips of his daddy's drink throughout the rest of their mealtime banter.
Finally, I interrupted the storytelling and called out our son's sneaky supping. "Why don't you drink from your own cup?" I asked.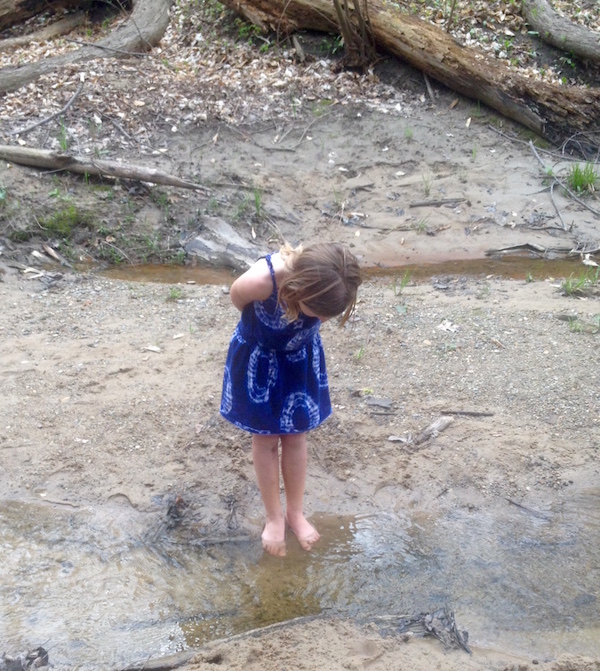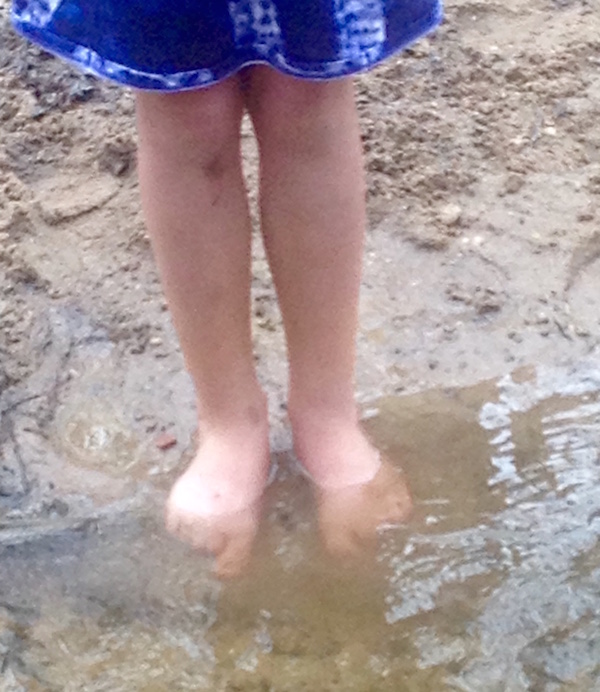 Joshua smirked and lifted his tumbler to reveal a pint-sized puddle on the kitchen table just beneath his little red cup.
"My cup is empty," Joshua replied with an unconcerned shrug.
"But I just filled your cup  when Daddy came home," I reminded our preschooler, my voice tinged with disbelief.
Joshua shrugged his shoulders once more, and I grabbed a dishtowel and abandoned my post at the sink for a closer look. Sure enough, when I inspected my son's cup, it was nearly drained, thanks to a hairline crack running along the plastic bottom.
"Joshua," I said as I mopped up the puddle on the table. "Would you like me to get you a new cup?"
"No," our littlest boy declared as he inched closer to his daddy. "I'm just drinking from Daddy's cup. He's got enough for both of us."
My husband nodded in agreement and tipped his glass toward our son as if he were toasting a brilliant idea.
I raised an invisible glass toward my boys; then grabbed the broken cup and carried it across the room to the garbage can.
But when I dropped that tiny tumbler in the trash, I was surprised by the uninvited lump of tears that swelled in my throat.
I couldn't describe my swirling emotions with eloquent words, but I knew that at the end of another long day of wiping faces and bottoms, fingers and floors, I felt like that little red cup–
Poured out and punctured.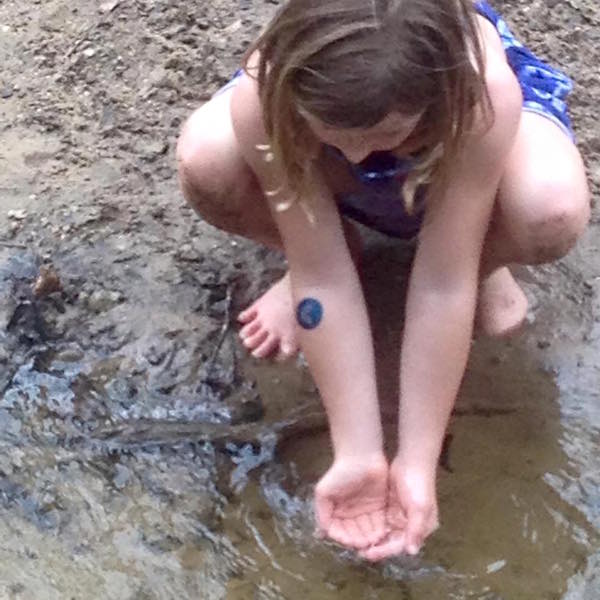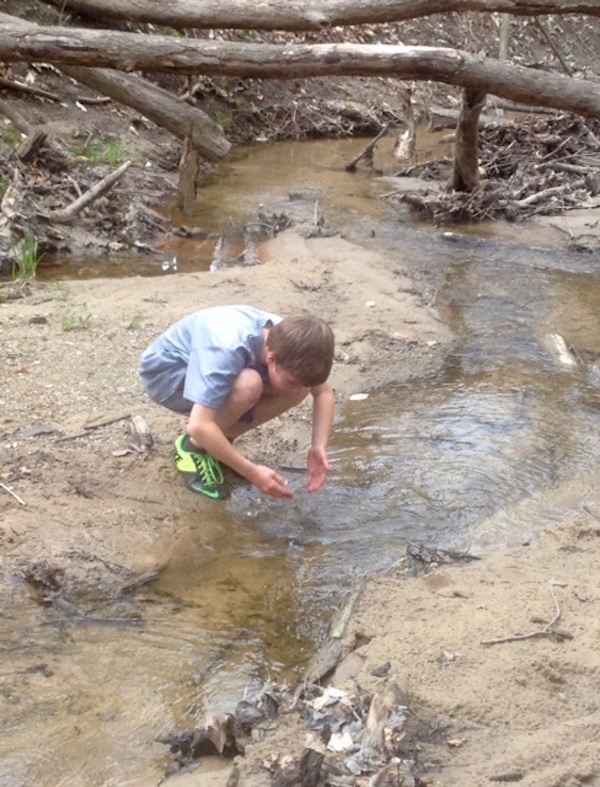 Motherhood may fill our arms but it can sap our soul.
It may enlarge our love but it can drain our vigor.
Until I had children, I didn't realize that being a mom would plunge me into living the ultimate paradox—
Motherhood is both exhilarating and exhausting, amazing and agonizing, delightful and discouraging. It is a call to bend low and stand tall, to hold tight and let go, to relish and to release, to train and to trust.
 But most of all, motherhood is a call to pour out our lives for the sake of another.  To give more than we have and then give and give some more.
Maybe that's why I stood over the garbage can and swallowed silent tears as the moonlight streamed through the kitchen window those many years ago—
Because sometimes I feel like I have nothing left to give, like there's not a single part of me left to share.
The mealtime chatter began to wane and my husband's dinner date grew quiet.
Then as my son's eyes began to droop, I lifted my gaze to Heaven and exhaled a weary plea for help.
"I'm tired of being empty, Lord…"
My husband cleared his dishes and scooped our littlest boy in his arms and carried him down the hall to bed.
And somewhere deep in my spirit, I sensed my Father echoing the sentiments of that little boy who holds my heart.
"Just drink from my cup, Daughter. I've got enough for both of us…." (John 4:10)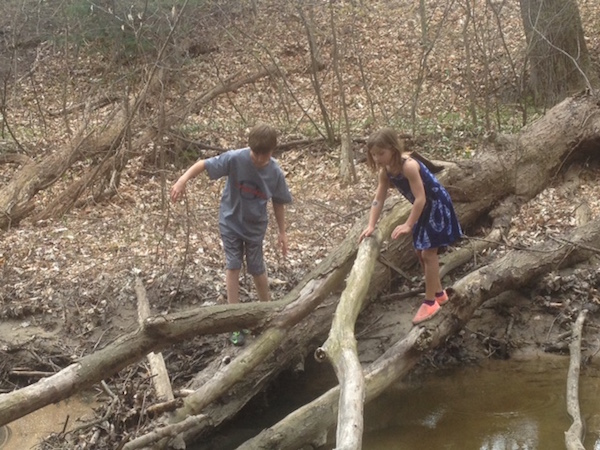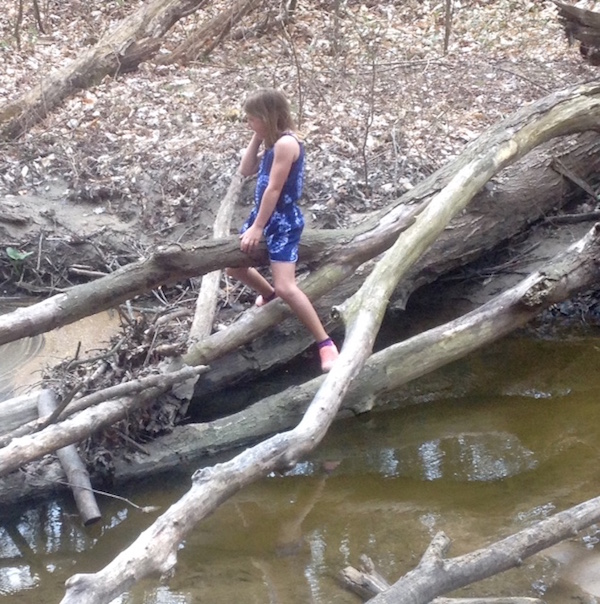 Has motherhood left you empty?
Do you feel poured out and prayed out; worn out and wept out? 
Lean in close and listen, dear friend.
 We may be broken, but we need not be barren.
May I share what I've been learning since that night when I cried over a little leaking cup?
God understands both the blessing and the burden of motherhood.
God knows the wisdom it takes to discipline an insolent child; the patience required to calm a fussy baby. He sympathizes with the press of potty training and the drain of homework helping, the exhaustion of training toddlers and the exasperation of tending teens.  And He understands the demands of managing schedules, running carpools and still trying to fan the flame of intimacy in our marriages.
God knows what leaves "cracks in our cups."
He realizes what causes our joy to leak and our peace to seep. And He longs to replenish our thirsty souls.
Because we've been fashioned to be filled by Him (John 10:10)
When we're empty, He overflows.
When we're barren, He brims life.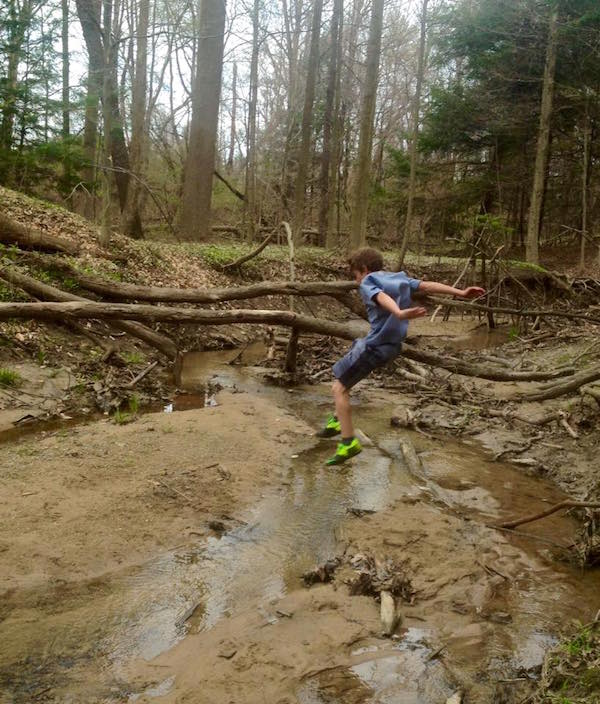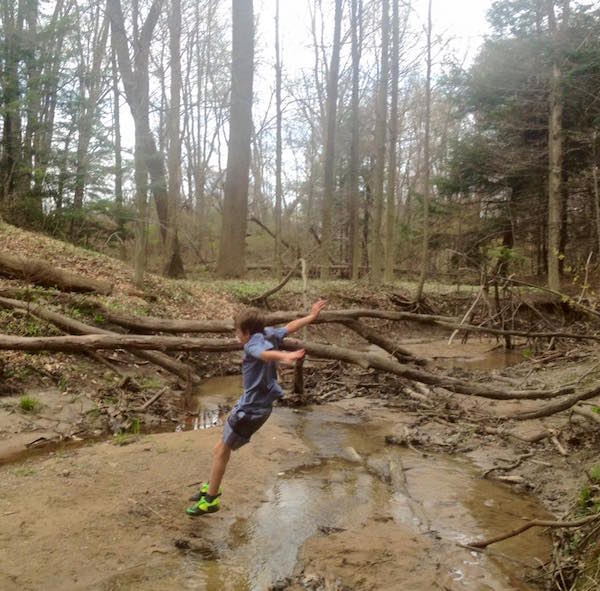 We may not be able to ditch the dishes and diapers and daily demands, but we can sidle up beside our Father at the table of grace anytime we want. We can open His Word and drink deep of His promises; linger in prayer and soak long in His strength. We can sip His wisdom, savor His joy, and splash in His presence.
We can respond to His invitation in Isaiah 55:2 & 3 with a humble YES–
"Is anyone thirsty? Come and drink—
Come to me with your ears wide open.
    Listen, and you will find life."
And when we are stumbling empty through our days, we can pause and remember the sage words once spoken by a four-year-old boy I know–
"I'm just drinking from Daddy's cup. He's got enough for both of us."
*********************************************************************************************************************************************************************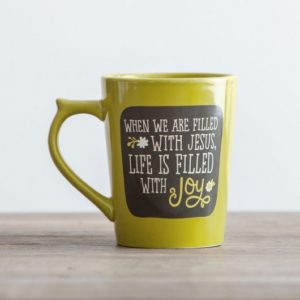 Today I'm giving away a beautiful Dayspring mug as a tangible reminder that your Daddy wants to fill your cup.
This mug will remind you that "When we are filled with Jesus, our lives are filled with joy!"
To enter to win, just tell leave me a comment and let me know one of two things—
1. What you love most right now about your (Heavenly) Daddy
2. How I can pray for you.