More Than A Name
Welcome to the Overflow! Whether you're an old friend or a new one, I'm glad you're here.  This is a place where faith is spilled and souls are filled. I hope you'll pull up a chair and stay awhile. If you like what you find, I hope you'll sign up on the side bar to receive a little trickle of inspiration in your in-box now and then.  Or, if you'd rather, we can stay connected on Facebook or Twitter.
Today I'm over at Proverbs 31 talking about how Jesus has a name to meet our every need.  If you haven't had a chance to read it, you can find it here. But before you go, I'd love to tell you a story about a little girl who insisted she was more than her name and a mommy who is learning the same lesson about her Savior…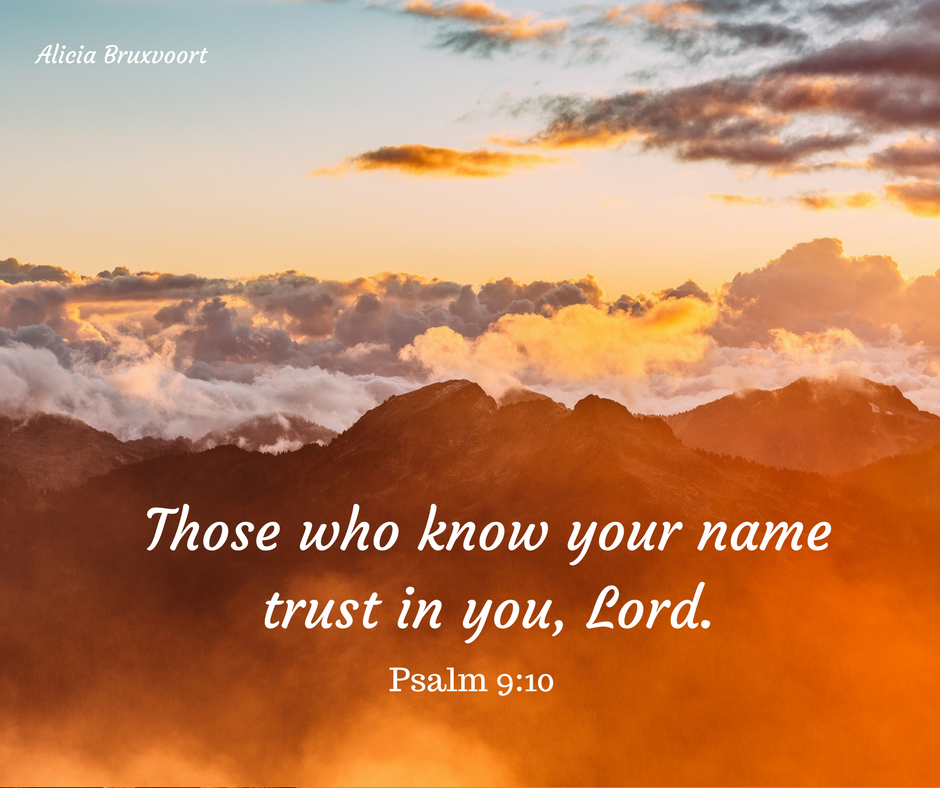 When my youngest daughter stormed into the world nine years ago, we named her Magdalene Hope.
It was a name that we had prayed over, dreamed over, and declared over her precious life long before we'd gazed into her deep blue eyes.
But in those precarious preschool years, Maggie Hope changed her name as often as she changed her underwear (which was quite often, since my daughter's goal was to wear ALL the princesses panties in her drawer in one day).
My littlest girl's obsession with names kept life interesting, indeed.  When I  tucked our Maggie Hope into bed each night, I never knew who would wake beneath those soft pink covers in the morning.
Some mornings it was Emma Rose who pattered down the hallway with Maggie's floral fleece blankie in hand. Emma Rose looked just like my baby girl with bed head, but I didn't tell her that. Instead, I kissed her tousled hair and ushered her to the breakfast table where my school-agers were filling their tummies before the school bus arrived.
Lucky for us, Emma Rose liked to eat Lucky Charms without milk for breakfast like Maggie Hope often did. And when she'd eaten all the marshmallow moons out of the cereal bowl, Emma Rose offered to stand by the window and keep watch for the big yellow bus. (Which was a good thing since our normal "look-out-lady" had gone missing during the night).
Emma Rose fit right into our morning chaos. She sang silly songs and pressed her nose to the window and made "fog prints" with her breath on the pane as we hurried around the house gathering snow boots and lunch boxes, permission slips and library books. She only yelled at me once when I mistakenly called her Maggie as I raced by her window perch in search of a misplaced homework folder.
However, Emma Rose must have had other things to do that day, because as soon as our big kids hopped on the bus, Emma Rose disappeared and left Annelise in her place. Annelise reminded me a bit of my fifth-born, too. She wore a pink tutu with bright red sparkle shoes and kindly invited me to a tea party spread out on the coffee table in my honor. She served me lukewarm tap water from a pink plastic teapot and called me darling a time or two. But I must have been boring company for such an elegant girl, because when Annelise went to the bathroom, she never returned, and I was left to finish my tap-water-tea alone.
I didn't have to be lonely for long, though, because Emily showed up next in a shimmering green leotard and a bright-pink-lipstick smile. Emily greeted me with a warm hug and announced that it was my lucky day! She told me she was performing a dance show, and I could be her royal guest.  She quickly built me a "throne" of pillows and insisted that I relax and enjoy the show from my regal seat. Her performance was a blend of Disney musical moves and original three-year-old grooves. Her dramatic spins and twirls reminded me of another dancer called Magdalene Hope, but Emily insisted that she'd never heard of a girl by that name.
Bethany and Maryann stopped by later. And Daffodil and Bluebell made an appearance around snack time. But before the day was done, Magdalene Hope returned donning her last pair of princess underwear and a battered old cowboy hat.
While we loved Magdalene Hope most, we didn't complain about the princesses and rock stars who appeared in her absence. We simply welcomed them into our chaos and marveled at the precious and peculiar ways they resembled our littlest girl.
While we expected Maggie's grand imagination to wane over time, we secretly hoped that our lively guests wouldn't disappear completely. After all, each four-foot "visitor"  gave us an endearing glimpse into our youngest daughter's vibrant personality.
However, a few months after Maggie began attending preschool, her dramatic antics gave way to a subtle sullenness.