The M.O.M. Initiative: Hope for Try-Hard Moms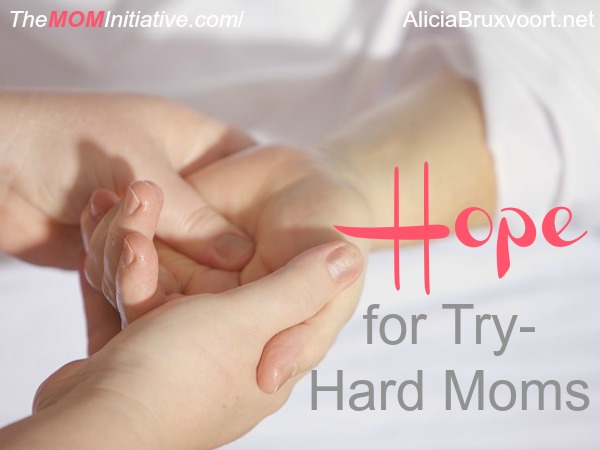 I was elbow-deep in soapsuds when my 4-year-old's cries prompted me to drop my dishrag, abandon the breakfast dishes, and  race to the other room. Maggie had been coloring a picture, but when I reached her side, the paper lay crumpled and torn on the floor.
"Honey, what's wrong?" I asked.
"I can't color in the lines," Maggie complained.
I retrieved the wrinkled paper and smoothed it with my palm. The kitty on the coloring page looked like it had been caught in a crossfire.
"See?" my preschooler said, as she rubbed the crayon furiously over the holes on the paper.
I could feel Maggie's frustration as I watched her shoulders tighten with each squiggly stroke. The more she pressed that plum Crayola upon the page, the more the picture ripped beneath her efforts.
"I just can't make anything beautiful," Maggie declared.