The Mom Initiative: How to Hold on to Your Joy This Holiday Season
We haven't even carved the Thanksgiving turkey yet, but Christmas tunes cackle in the aisles of every store and my inbox is flooded with Black Friday deals.
My mailbox is bulging with catalogs that feed the ruthless GIMMES in our house. And my six-year-old is scripting letters to Santa.
My nine-year-9ld is making wish lists and my teens are reminding me to secure tickets for their Christmas concert at school.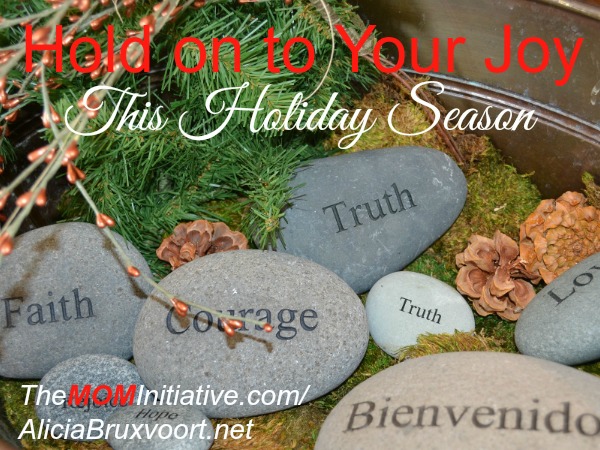 I love the idea of a season that is merry and bright, but if I'm totally honest, sometimes the reality of the most wonderful time of the year just makes me feel grumpy and gray.
The weight of the season can settle heavy on a mama's soul and the demands of the days can bulge as big as Santa's pack.
So how do we seize the joy and and surrender the fuss?
How do we reclaim the wonder and relinquish the weary?
I've got a secret I'm wiling to share; a simple little formula for holding on to your joy this holiday season. 
It's a gift for any mom who is tired of trudging through the holiday mayhem; an invitation for all of us to make Christmas the most wonderful time of the year.
I'm talking about it over at The Mom Initiative today.
And together, we'll figure out how to savor this season!