Why Every Marriage Needs a Good Fighter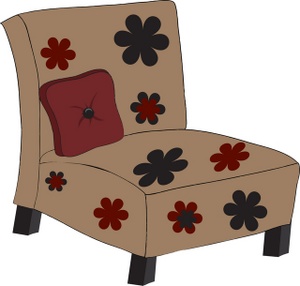 Welcome! I'm glad you're here.
Whether you're an old friend or a new one, I pray that you'll be blessed as you linger in this place where faith is spilled and souls are filled.
If you like what you find, I hope you'll stop by often or find me on Facebook or Twitter.  Better yet, I'd love to connect with you in person. I'm scheduling speaking commitments for 2016 and I would be delighted to join you at a special ministry event this year.
Over at Encouragement for Today , I'm sharing about how God used a wise widow to turn this floundering wife into a warrior!
I hope you'll hop over to P31's website and be encouraged. But before you go, keep reading and don't forget to sign up for my give-away at the end of this post.
***************************************************************************************************************************************************************************
  They spent the lazy days of summer building a secret kingdom in the woods.
They chopped and hauled, created and imagined, and together they designed a refuge where their stories came to life beneath a canopy of emerald green.
They were were pioneers and explorers, artisans and travelers, and their extraordinary tales stretched across the canvas of an ordinary July.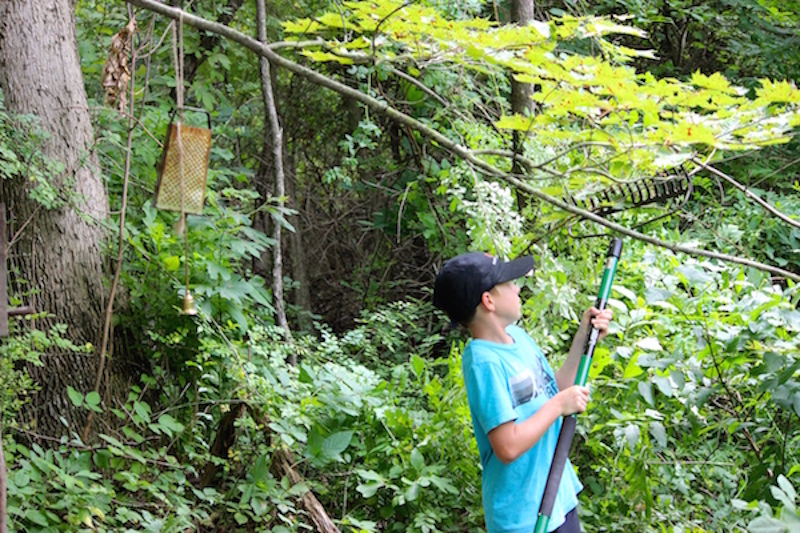 Sometimes when the melody of their laughter seeped through the open windows as I washed the dinner dishes, I found myself wishing I could  lasso time with those old frayed ropes that hung like dingy curtains from the gnarled branches beyond the trees. And, now and then, when the sky birthed the orange of sunset and the dish water morphed from blue to brown, I'd grab my shoes and follow that path into the woods where whimsy reigned queen and imagination ran free…
"Let's pretend that these stones are really diamonds…"
"And these big boards are super strong walls for our house…"
"And let's say that that big branch is our watch tower."
"Yeah! We'll take turns sitting up there and looking for bad guys…"
"'Cause we have to work together to protect our treasure…"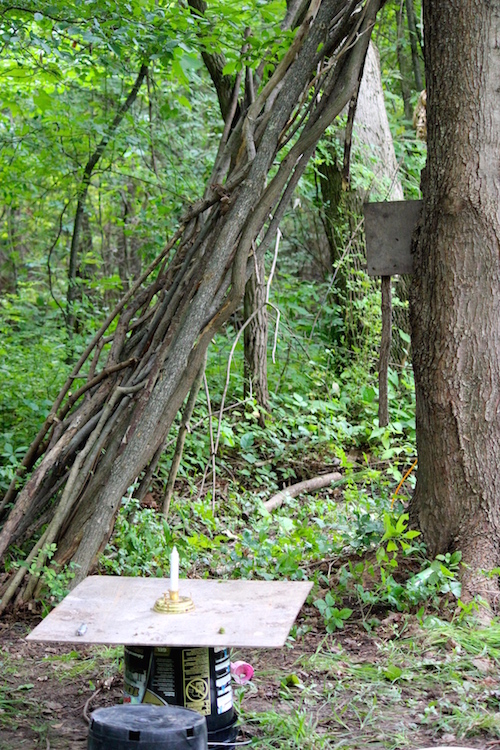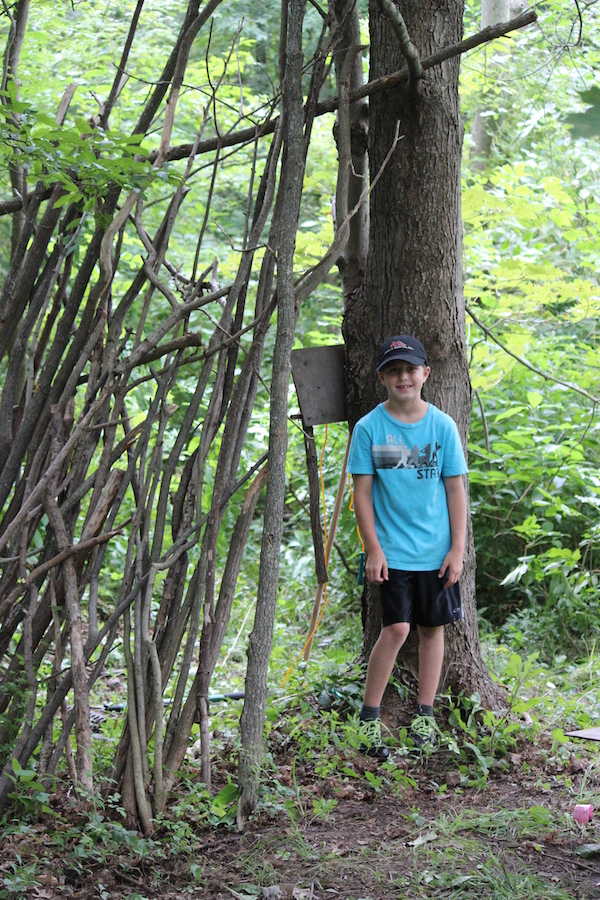 And so it went–creating and playing, dreaming and defending– until one fitful August day when those siblings who had worked together to build a dominion of delight decided to stage an epic battle between the trees.
They whittled slender swords from lifeless sticks and carved bulging bows from fallen branches.
They sculpted arrows and shaped shields, gathered pine cone grenades and collected acorn bullets.
They divided alliances and formed teams; devised combat plans and scripted strategies.
All except for one.