When Your Buddy Bench Sits Empty (The Surprising Gift of Loneliness)
Welcome to the Overflow! Whether you're an old friend or a new one, I'm glad you're here.  This is a place where faith is spilled and souls are filled. I hope you'll pull up a chair and stay awhile.
Today I'm over at Proverbs 31 talking about a little wooden bench called the "buddy bench" that's helping to mend hurting hearts on my daughter's elementary school playground.  If you haven't had a chance to read it, you can find it here. But before you go, I'd love to tell you one more thing we've been learning from that little wooden bench…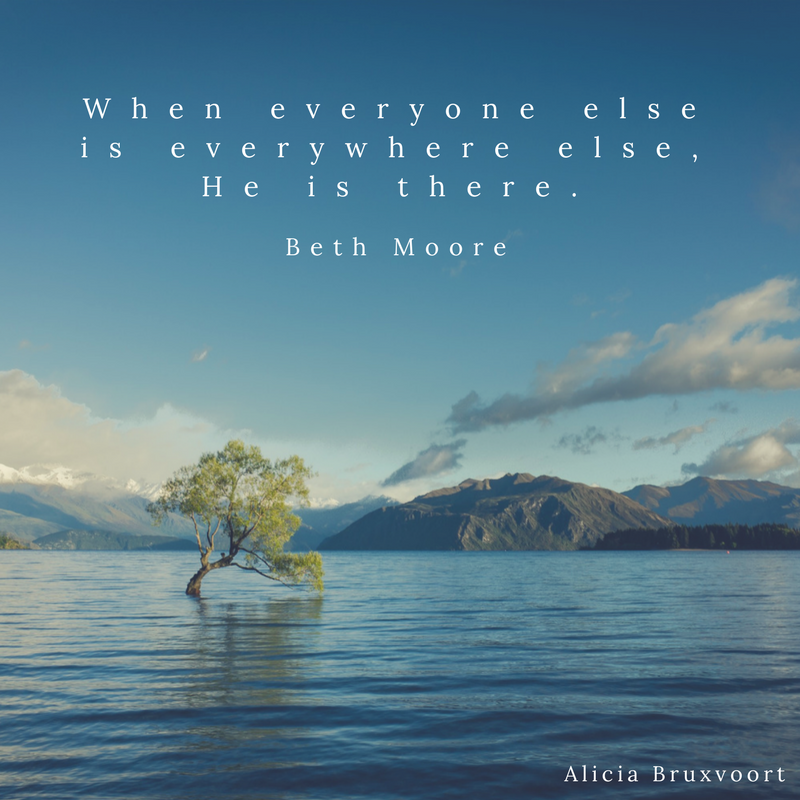 She's unusually quiet in the back seat as we drive home from school– no tales of recess adventures or girl friend giggles today. No laugh-laced echoes of lunchtime jokes or uproarious reports of rowdy boy pranks.
I glance in the rearview mirror and study her slouched shoulders, her downcast eyes. And I know there's a story tucked beneath the hush.
But  her big brother is giving a play-by-play of the football game he won with a hail Mary on the playground, and her big sister is telling me about the paper she's writing in lit class, and the road that winds home is slippery with fresh snow. So I fix my eyes on the road and listen to her siblings' chatter, and I pray that as the afternoon unfolds, God will help me hear what's NOT being said by the sullen eight-year-old in my mini-van.
When we get home, the silence gives way to surly quibbles. She argues with her brother, grumbles at her sister and yells at the dog. I give her space and grace and count down the hours til bedtime.
Then, finally, when the moon spills through her window, the sadness seeps from her sleepy eyes. As I pull the covers to her chin, she puts words to the churn inside. "It wasn't my very best day today."
I stroke her hair and wait.
"I felt sad at recess today…" she admits with a breathy groan.
"I couldn't find my friends by the purple slide where we usually meet and the monkey bars were busy and the swings were all full." Her lips quiver as she remembers. "And the boys were playing a really fast game of tag and I didn't want to be it so they said I couldn't play and my kindergarten friends were playing baby games and my thinking spot by the tree was muddy…"
Her eight-year-old playground woes dribble out between sniffles and whimpers. I listen with empathy, but when the ramblings cease, I gently remind my daughter that one imperfect recess need not ruin a perfectly good day.
"I know, Mom," she agrees. Then she names the real source of her sadness."But I sat on the buddy bench and nobody came…"
Her slender shoulders tremble beneath the blankets. "And that's when I felt sooooo lonely."
I feel her honest words in the pit of my stomach and pull her a little closer in the dark.
And I think about my own lonely seasons–