When You Feel Like the World is Watching You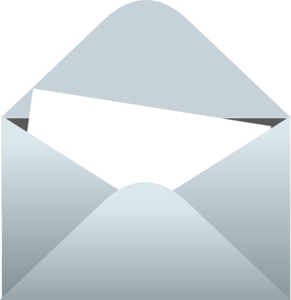 Dear daughters,
Have I ever told  you about the time I found the envelope in my mailbox?  
It was the summer of my fourteenth year, those dangling few months when I was no longer a junior high student and not yet an official high-schooler.
And in that lazy stretch of Iowa heat, a few ornery boys tiptoed up my front steps and made a special delivery to the black metal box by my front door, the one that held the daily newspaper and the steady stream of bills.
Those were the days before snap chats and text messages, decades before Instagram and Twitter.  That was the golden era of LYLAS and BFFs, of scribbling our sentiments onto notebook paper and folding them into tiny cute triangles that fit perfectly into the back pocket of someone's jeans, right next to the purple comb that served both function and fashion. 
But my special delivery wasn't especially cute or clever.
It wasn't folded with flair or decorated with fancy squiggles.
It  was just a plain white envelope with my name written across the front in messy boy scrawl.
 My mom found it when she stepped outside to collect the mail before lunch, plucked it out from between the Guideposts magazine and the utility bill. She glanced at the unfamiliar cursive and then hollered at me through the screen door. When I heard her yelling my  name, I set down the book I was reading on that velvety olive green couch in our living room, and I made my way to the front step.
Mom waved the envelope in the air and dished out a little good-natured teasing as she relinquished it into my hands. "Looks like your secret admirer  stopped by when you weren't looking…"
I smiled a bit as I ripped open the seal to peek inside, because I figured it was a goofy note from the boys up the street or a silly poem from a girl friend who had made her brother address the envelope to throw me off.
However, that mystery letter wasn't a love note or a rib-tickler.  
It wasn't a quaint little verse or a cheesy Hallmark card. 
 It was a glossy page ripped straight from a Playboy magazine, an advertisement for a "miracle product" that would grow a woman's chest-size in just thirty days or your money back. Guaranteed.
And written at the bottom of the page that had been folded in half were these irreverent words scratched in blotchy blue ink … Maybe you should try this.
I'm thankful to report that I had to read it twice before I understood what the message was implying. 
You see, girls, here's the wonderful truth about my girlhood–until that day, I'd never eyeballed a derogatory  picture of a woman's body.
I'd never peeked at the pages of a lewd magazine.
Or hated my own barely-budding physique.
Or obsessed for very long over my twig-like-shape.
By God's grace I'd lived in a world without pornography or coarse comments. I'd been built up instead of torn down, encouraged instead of criticized. 
I had a daddy who loved me and a Heavenly Father who did, too. And I'd already begun to understand that my value was found in Jesus.
Sure, I spent an hour in the bathroom with a curling iron each morning, and I rarely left the house without slapping on too much shimmering rose pink lipstick.I wasted plenty of time posing in front of that full-length mirror in my parents's bedroom (How else could a girl decide if she liked those neon striped leg-warmers better with the hot pink leggings or the lime green ones?) 
But, honestly, on most days, I was okay with the fourteen-year-old-me God had made me to be.  
Until that envelope landed in my mailbox.
I remember standing there in the June sunlight trying to process what was stuffed inside that envelope, and I felt the red rising from my toes to my forehead.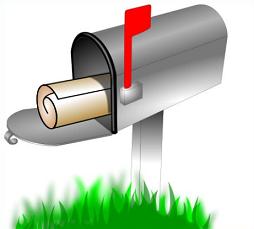 My mom looked up from the stack of mail she was sorting just long enough to see my crimson face. And, without a word, she reached for the paper in my hand and read it for herself.
She gasped and muttered something about naughty boys, and then she ripped up that ridiculous advertisement right then and there and tossed all the pieces like confetti into the garbage can. She hugged me and told me I was beautiful, and assured me that those boys didn't know what they were talking about.  They had too much time on their hands. And boys will be boys, after all.
It was a dare, I was told later by the boy up the street. Just a stupid little dare. 
But even after we'd scrapped the pieces of that stupid little dare, the contents of that envelope didn't feel little or light, they felt big and heavy and uncomfortable.
 I remember just sitting on my front steps that day watching the neighbor kids across the street racing their shiny-red tricycles up and down their driveway and just wishing I could be little once again, too. Because when I was little I never felt awkward and insecure. 
I realize now, as I look back on that moment, why that envelope rocked my world on that sultry summer's day.
You, see, it wasn't the suggestion that I was flat or unattractive that left me feeling self-conscious and unsure.
It was the realization that someone was watching.