When Breaking Up Means Breaking Through
I still remember sitting on my dorm room floor with a friend whose tears told the tale of a broken heart.
The man she'd thought she would marry had called off their five-year relationship and, in an instant, her dreams were dashed.
She'd planned out a perfect life with the man she'd believed was her perfect match, and she couldn't imagine anything else.
She believed her break-up was the end of her joy.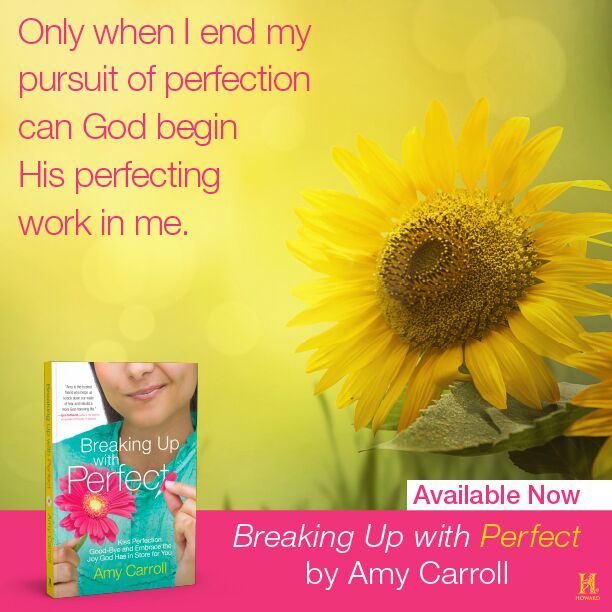 She'd emptied a whole box of tissues as she'd dabbed the sorrow streaming down her cheeks and I'd sat beside her, holding her hand and murmuring lame words of hope in her ear.
And finally, when the tears had stilled, we'd prayed.
We'd prayed that God would heal her hurting heart and comfort her with His love.
And for some reason, before we'd uttered Amen, I'd felt prompted to ask our Savior for something BIG.
Jesus, please use the end of this relationship to launch my sweet friend into the beginning of the life you've always dreamed for her… 
My friend had opened one eye as my words had soared to Heaven, and for just a moment, I'd spied a sparkle of expectancy flash behind those misty tears.
And for one minute, I think she dared to believe that her unplanned breakup might actually lead to an unprecedented break through. 
My friend, Amy Carroll, knows about messy break-ups and glorious break-throughs.
And she knows about living out God's beautiful dreams for her life rather than clinging to her own.
And what I love about Amy is that she wants YOU to know the joy of breaking up, too! Amy longs for women to discover that God's perfect dreams for our life often begin where our own quest for perfection ends.
Are you ready for a wild ride?