The One Name that Will Never Disappoint

Hi, friends! I'm glad you're here. I pray you'll discover this is a place where faith is spilled and souls are filled.  If you like what you find, feel free to subscribe to The Overflow so you won't miss a single post, or connect with me on Facebook or Twitter. I'd love to get to know you more. Life is just more fun when we do it together!
Over at Proverbs 31 today, I'm telling the tale of a little girl who wished her name were Bluebell, and I'm sharing all about the one name that makes us beautiful. I hope you'll swing by "Encouragement for Today" and read all about it, but before you go, may I tell you one more tale?
This one's about another little girl who harbored a wish and the One name that will never disappoint…
************************************************************************************************************************************************************************************************************************
Tears trickled down my first-grader's face and left a soggy pool of sadness on her pillow.
I lay crammed beside her in the top bunk and listened as she rehashed her horrible day.
My tender-hearted daughter had been caught in the middle of toxic playground-drama all year. And she was growing tired of the burdensome madness.
There wasn't a bully or a "bad-girl" in the mix, just a fiery combo of little girls who were all trying to figure out what it really means to be a friend.
We'd spent months scouting the scriptures together and memorizing verses on friendship. We'd devised "secret kindness" missions in hopes of diffusing the situation with an extra measure of goodwill, and we'd committed to praying for each girl in my daughter's class by name.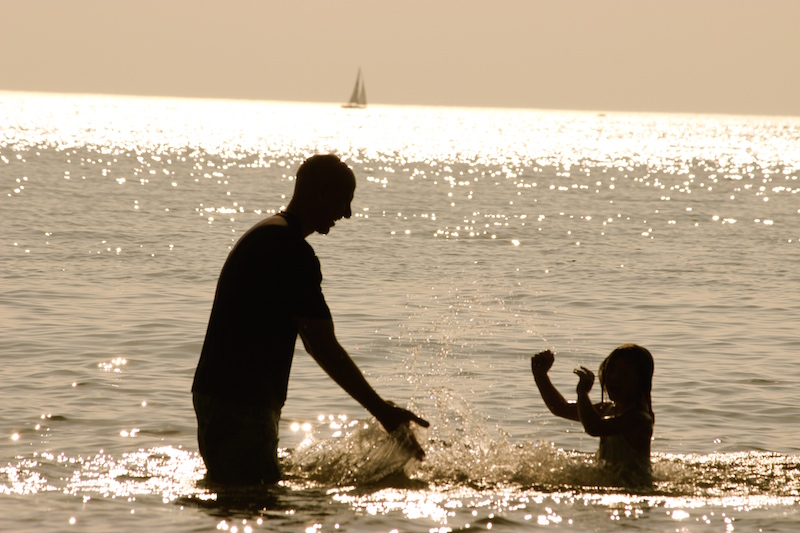 But finally, after a particularly hurtful day, my sensitive seven-year-old had rumpled into a weepy rant and confessed that she was tired of all the recess rankles.
"I wish I didn't have to go to school anymore…" she announced through hiccuping sobs,
My stomach sunk, but I kept my voice light and hopeful.  "Summer's just around the corner, Honey," I said. I swept a cluster of damp bangs from her eyes. "Just keep being nice…"
She sniffled and locked her baby blues with mine. "It would be a whole lot easier if we'd all just live up to our name!"
The names of those little girls ran through my mind (after all, I'd been praying for them all year), and I wondered what my daughter was trying to say.
"What do you mean" I asked.
"Well," she said with an exasperated sigh, "We're all Christians, ya know."
My heart lurched at my first-grader's insight, and I grasped for words to reply to her simple sagacity.
Before I could formulate a response, my little girl closed her eyelids and pulled her blankets to her chin.
Her voice trailed off into a sleepy slur and she murmured, "That's kind of like our most important name, Mom, don't ya think?"
I nodded in the quiet darkness and planted a kiss on my daughter's warm cheek. "Yes," I agreed with a whisper in her ear. "It is definitely our most important name…"
A shaft of moonlight doused the bedroom walls with a golden glow and muffled snores punctuated the silence.
And while the sweet girl beside me drifted into dream land, my seven-year-old's words echoed through my mind.
In her beautiful Bible study, Namesake, Jessica LaGrone reminds us:
A namesake is usually someone given the name of a predecessor in hopes that he or she will grow up and emulate that person in some way. Parents hope their little girl or boy will adopt his or her namesake's traits as the child is called by that name….The word Christian bears, at its heart, the name of Christ. When that name is bestowed upon us, God hopes and dreams that we will grow to favor His Son, to be like Him in all that we are and do. Becoming Jesus' namesake is a complicated, lifelong process of transformation that begins with the simple act of trusting Him.
Lying there next to my sleeping daughter, I realized with humble remorse how often my life reflects the murky mess of my own heart rather than the beautiful grace of my Savior's soul.
And in those flawed and ugly moments, I fail to live up to my most important name.
When  I'm curt instead of kind, pushy instead of patient, argumentative instead of peaceful; I don't favor God's only Son.
When I launch accusations rather than encouragement, exude crabbiness rather than compassion, live for comfort rather than conviction; I don't emulate the One who gave me life.
It may be painful when people fail to live up to their name, but it hurts even more when the ones who let us down bears the name of the Savior who never will. 
I agree with my little girl, it would just be easier if we'd all just live up to our name.