For Every Mom Who's Died a Thousand Deaths (Five-Minute-Friday)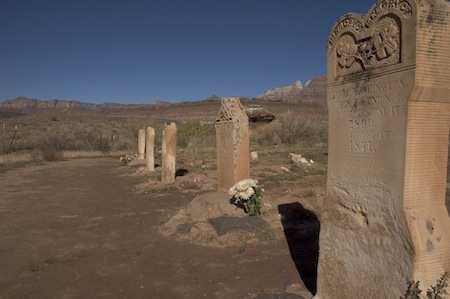 Motherhood is a daily invitation to die.
Those weren't exactly the words I was hoping to hear that day in the grocery store when my toddler was whining about the box of Captain Crunch I'd vetoed. And the preschooler was dancing dangerously close to the tower of toilet paper stacked tall at the aisle's end. And the baby was wailing hungry in the shopping cart.
I was used to well-meaning grandmas stopping me as I shuffled by with my circus and telling me how quickly the years would disappear.
And I always counted on the kind-hearted cashier winking at me over the cash register as my little shoppers begged for candy and then reminding me with a grin that children are a gift from God.
But talk of daily death wasn't a part of my normal Monday-morning grocery routine.
Yet, the one who had said it had looked at me with such a tenderness and compassion that I'd stopped right there in the middle of aisle seven, and I'd let her wrap her soft arm around my weary shoulder.
She was the mother who had raised four godly boys and had shaped hundreds of others. 
I was the mom who was four children and one decade into parenting and still wondered how my heart could feel so empty when my hands were so full.
 She was the mother whose eyes sparkled with joy deep and sure.
I was the mom whose eyes burned red with fatigue and frustration.
She was the mother who laughed easy and hugged firm. 
I was the mom who brimmed tears and battled discontent, the mom whose greatest fantasy was just to crawl into bed and stay there for 1000 days.
Or until the crying stopped.
The baby's or mine. Or both.
She was the mother who had already died a thousand deaths.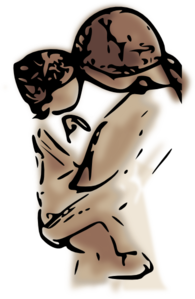 I was the mom who was tired of dying.
Tired of chasing toddlers instead of chasing my dreams.
Tired of writing grocery lists instead of penning inspiring words.
Tired of wiping skid marks of off baby bottoms instead of leaving my mark on the world.
Tired of packing diaper bags instead of vacation bags.
Tired of cutting forty little dirty toenails instead of painting mine.
Tired of Disney films instead of chic flicks.
Tired of happy meals instead of candlelight dinners.
Tired of working in the kitchen instead of working out.
Tired of one day blurring into the next.
But there she was in front of me, this woman  full of life, one who'd walked the road I was walking and still had a skip in her step; 
One who'd given more than she'd taken. Still, she overflowed.
And though I felt like every passion inside of me had died, a flicker of desire sparked somewhere deep within, and I couldn't put words to the longing in my bones, but I knew this:
I wanted what she had.