An Invitation to Dance…(and a true-love give-away!)
Welcome, friends! I'm so glad you're here.
I've been saving a seat for you!
If you're stopping over from Proverbs 31, I hope you'll stay a while and enjoy a second dose of encouragement.
If this is your first visit, please make yourself at home and look around. Leave me a comment or connect with me on Facebook or Twitter. I'd love to get to know you better.
If you like what you find, feel free to sign up to have The Overflow trickle quietly into your in-box each week. Just subscribe on the sidebar before you leave and you won't miss a single post.
Of course, it's always more fun to meet face to face! I'd love to speak at your next women's gala, weekend retreat, or  mom's night out. I'm still scheduling speaking engagements for 2015. You can check out my most popular topics here , and contact me at Overflow@aliciabruxvoort.net if you have any questions or want to learn more about my speaking ministry.
Today, over at Proverbs 31 Ministries, I'm telling about the first time I danced with my husband beneath the light of the disco ball at the eighth grade prom. Yeah, I was glad he was wearing deodorant. Wanna know why? You can read all about it at Encouragement for Today. And while you're there, you can learn what marrying that handsome boy from junior high has taught me about the shape of TRUE LOVE!
And speaking of dancing, I've got one more tale to tell…
**********************************************************************************************************************************************************************************************************************
When we lived in a small Iowa town tucked between cornfields and wide open farmland, one of the sweetest events of the year was the annual Father-Daughter Dance.
This special evening was a night designed just for Daddies and their school-aged daughters.
Though the Father-Daughter Dance marked the unofficial leap into spring, my girls began anticipating the fun long before the snow melted and the tulips bloomed.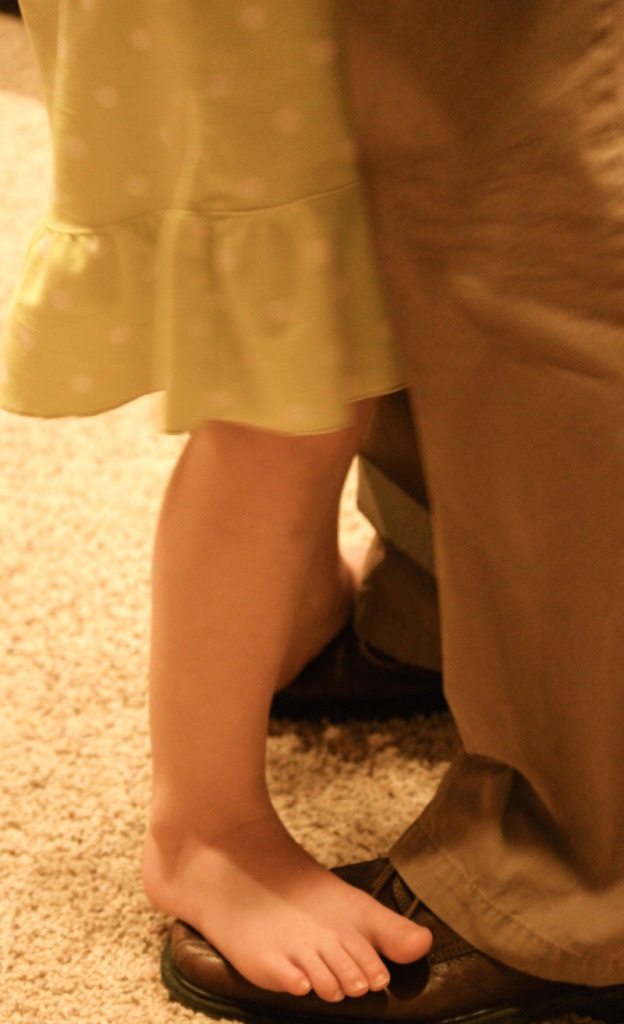 We shopped for dresses.
Practiced hairstyles.
And planned accessories.
And when the week of the big dance finally arrived, the "ball" was the talk of the town. The school-agers chatted about it on the soccer field, in the classroom, and on the school bus.
They compared notes on hair-dos, dresses, and dinner plans.
And, in perfect female fashion, they ended nearly every conversation with high-pitched squeals and enthusiastic hand-clapping.
One year, on the eve of the Father-Daughter Dance, I was working in the concession stand at the soccer field with my firstborn daughter, Lizzy, and some of her teammates.
Of course, the girls' minds weren't on the soccer games at hand or on the hungry customers lining up for half-time snacks.
Their thoughts were fixed on the upcoming hoopla.